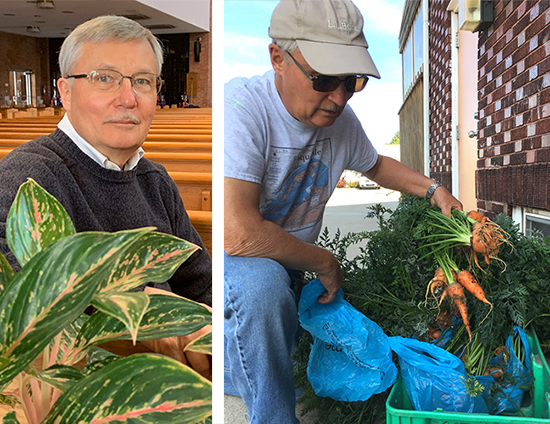 Michael Bailey
Helping Hands Award Honoree
Michael Bailey, a member of St. Luke Parish in Erie, is the 2019 Catholic Charities' Helping Hands Award honoree, recognized for his commitment to church and community in the Diocese of Erie.
A master gardener, Michael has been instrumental in the development of local gardens, including Emmaus Grove, SBEC Garden and the gardens at St. Luke and at Pfeiffer-Burleigh School. To date, more than 2,200 pounds of produce from Emmaus Garden have been distributed to the Emmaus Food Pantry and used at the Emmaus Soup Kitchen in Erie.
A sixth-grade religious education teacher for 10 years at St. Luke, he coordinates service hours for students in the confirmation program. He also oversees the parish's participation in St. Martin Center's Shining Star Christmas gift program and the gift distribution to all participating families.