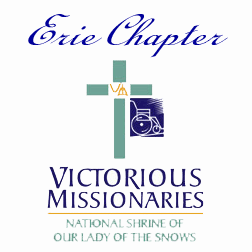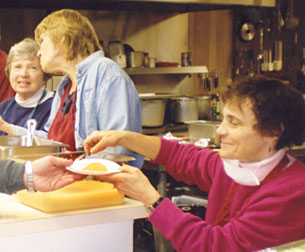 We, the members of the Victorious Missionaries, commit and dedicate ourselves to offer to God and to each other our giftedness, our visions, and our dreams. We will create and foster an atmosphere where all members are encouraged and empowered to come to a deeper understanding of the call to live out our gospel values and bring God's message of love to all people.
We are united in providing spiritual support for all people with disabilities and the chronically ill. We are visionaries that see beyond the suffering and struggles to the victory born through the spirit of love. We are people with gifts that should be shared with the universal church and the world. We are laity and religious women and men, young and not so young.
Michele Inter, M.Ed.
Director, Disabilities Ministries
Director, Ministry with the Deaf and Hard of Hearing
429 East Grandview Blvd
Erie, PA 16504
Phone: (814) 824-1250
Email Michele Inter
Erie meetings:
First Saturday of the month
March through Dec. - 11:15 a.m. - 1:15 p.m.

St. Mark Catholic Center cafeteria
429 E. Grandview Blvd., Erie, Pa.