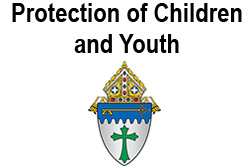 Protection of Children and Youth
Report Suspected Child Abuse
Anyone can report suspected child abuse 24 hours a day, 7 days a week.
If you suspect a child is in immediate danger from abuse CALL 911 IMMEDIATELY.

Suspected child abuse can be reported by calling ChildLine or by filing a report online.
• To report suspected child abuse by phone, contact CHILDLINE at 1-800-932-0313
You will then need to complete form CY-47 within 48 hours of the phone call.
• Next, file CY-47 with the appropriate Office of Children and Youth Services:
Cameron: 814-486-9351
Clarion: 814-226-9280
Clearfield: 814-765-1541
Crawford: 814-724-8380
Elk: 814-776-1553
Erie: 814-451-6600
Forest: 814-755-3622
Jefferson: 814-849-3696
McKean: 814-887-3350
Mercer: 724-662-2703
Potter: 814-544-7315
Venango: 814-432-9743
Warren: 814-726-2100

Children and Youth Agencies by County

District Attorneys by County


• To file a report of suspected child abuse online use the link below.
www.compass.state.pa.us/cwis
Click on individual login and then click on My Referrals to gain access to the online form. If you do not have an account, click on create an individual account to create your account. After you have created your account follow the instructions in the preceding sentence.

• If you are an employee or volunteer:
notify the person in charge: see Policy; Section V, A, 4a.

• Additional reporting requirements:
If you are reporting suspected abuse by a school employee/administrator: see Policy; Section V, A, 4b.