Diocesan Wedding Anniversary Celebrations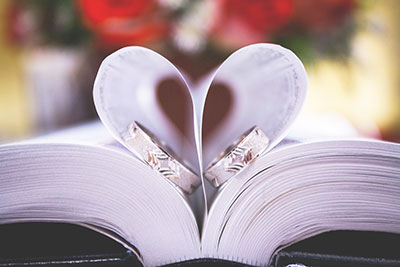 Couples celebrating milestone anniversaries of 25, 50 or 60 or more years of marriage are invited to celebrate with the entire Diocese.
The public health concerns of this year have made it necessary to adapt the celebration format for milestone anniversaries. Anniversary Masses with the bishop are canceled to avoid large gatherings, but the Diocese of Erie and the Marriage and Family Life Office are eager to honor those who are celebrating with prayer, certificates, online sharing, and packages sent to honorees. More details on what to expect are coming shortly.
If you are celebrating a milestone anniversary, or know someone who is, please register by clicking here on or before Friday, August 7, 2020.
Kate Wilson
, Director
Family Life Office
429 E. Grandview Blvd.
P.O. Box 10397
Erie, PA 16514-0397
Phone (814) 824-1261 • 800-374-3723
Fax (814) 824-1264