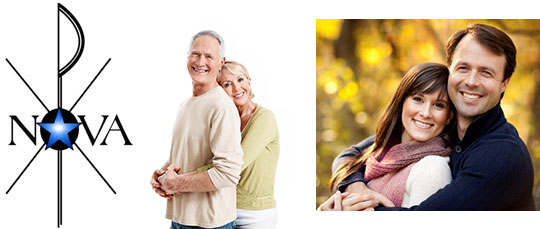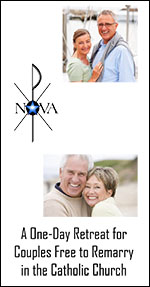 Nova is a program for couples seeking re-married life in the church. A one-day program designed to meet the unique needs of couples entering re-marriage.
Topics covered include: expectations, adjustments, blending families, legal issues, marriage as a spiritual partnership and more. An excellent program you won't want to miss!
To register, call (814) 824-1261
Print the Nova brochure
If flier fails to open, download the latest Adobe Reader.
Nova retreats:
2019: March 2 and Sept. 14
at St. Mark the Evangelist Church
695 Smithson Ave.
Erie, PA 16511
8:45 a.m. – 4:00 p.m.
Mass at 4:00 p.m.

If these dates do not meet your needs, please call or email the Family Life Office.


Kate Wilson
, Director
Family Life Office
429 E. Grandview Blvd.
P.O. Box 10397
Erie, PA 16514-0397
Phone (814) 824-1261 • 800-374-3723
Fax (814) 824-1264