21-YEAR-OLD ITALIAN AMERICAN WRITES SCRIPTS, MUSIC FOR CATECHETICAL CARTOONS
Antonina Zielinska Schlenker/Catholic News Service
01/04/2021
BROOKLYN, N.Y. (CNS) — Helping children understand each week's Sunday scriptures with relatable cartoon characters and original music scores is how Isabella D'Angelo chooses to use her time and talents to help build the kingdom of God.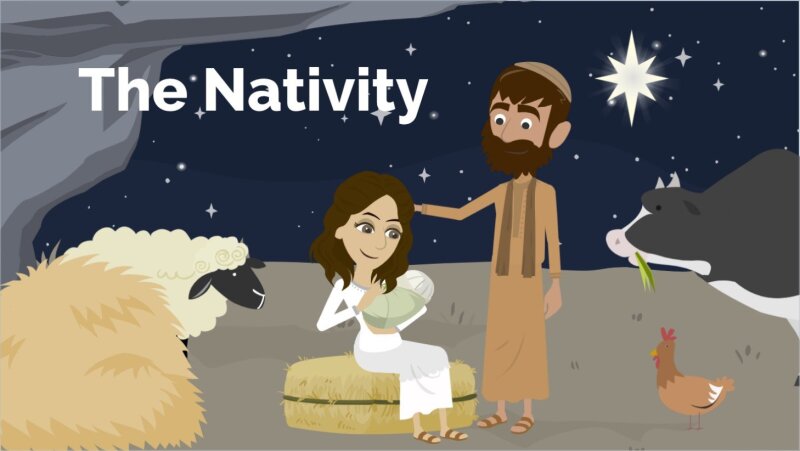 Every Wednesday she releases a new video on her YouTube channel Catholic Kids Media that illustrates the meaning of the readings along with a reflection.
The 21-year-old Catholic evangelist understands the importance of adhering to truth and faith, especially when addressing young impressionable children. She said her goal is to help children understand that Jesus is a real person with unique character traits, with whom they can have a real relationship.
"If children can't handle the complexities of faith, then they won't grow up to be Catholic adults," she said. "And that's a scary thing."
Although D'Angelo currently resides in Milan, Italy, she spent most of her childhood in the United States. Her parents, both of whom have degrees in philosophy, would invite a special guest each week for Sunday brunch via podcast. Auxiliary Bishop Robert E. Barron of Los Angeles, noted for his award-winning TV series Catholicism, helped the family grow in spirit and faith.
D'Angelo draws from Bishop Barron's homilies when writing her short reflection at the end of her videos. To ensure canonical adherence she further enlists the help of formally trained catechists, seminarians and a priest when producing her videos. These include Francesco Pio Attard, Vanessa Attard, Wallace Camilleri and Fabio Cini in Malta, and Father Marco Kang in Korea. She also clears a draft with her parents, Adam and Cindy.
D'Angelo is no stranger to finding creative ways to meet her goals. She was a film scoring major at the Berklee College of Music in Boston despite having no formal animation training.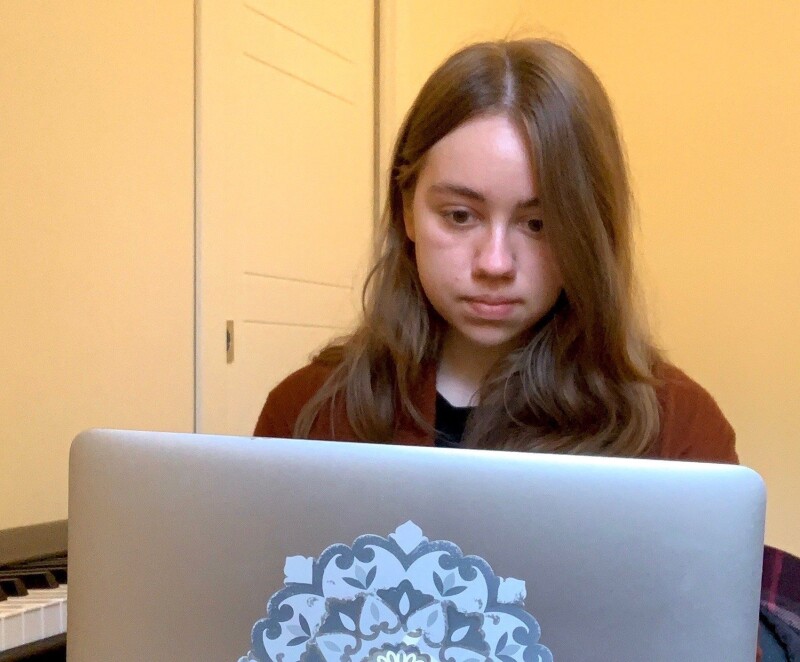 She moved to Los Angeles to fulfill her career aspirations, but the culture just did not click and she couldn't find what she was looking for. So, she decided to make it for herself and commit full-time to a project she started as a sophomore in college. Dedicating herself to helping build the kingdom of God felt liberating, but there were still some practical obstacles to overcome.
Since she did not have any sort of formal editing, filming or storyboarding skills, she turned to Vyond, a tool often used for marketing and internal communications at large companies. She designed the characters, wrote a script, recorded the audio and edited the video. She now had a meaningful medium for her original music compositions.
Though it can be difficult at times to stay committed to the project, D'Angelo believes that if God has given her these abilities, she must use them to serve him. She also finds strength in her 7-year-old sister, who is also her goddaughter.
The videos help her fulfill the duty she undertook as a teenager during her sister's baptism. Her sister is featured in the weekly videos in cartoon version. Her sponsors on Patreon, who help support her endeavors financially, also appear occasionally in her videos to help illustrate that all can be part of God's family.
D'Angelo said her YouTube analytics show that people from 93 countries around the world watch her videos. She saw her viewership increase starting in March when coronavirus-related lockdowns forced families to forgo in-person attendance at Mass and many were separated from their parish families and many of the resources normally available to them.
Aside from the weekly readings, Catholic Kids Media also takes on other parts of the faith such as prayers and devotions. The videos are available in English, Spanish, Portuguese and Maltese on YouTube.

Editor's note: Here is a link to a sample video.
-