BETWEEN RECEIVING ASHES AND BECOMING THEM
Sheila Grove, editor
02/22/2021
ERIE — Scrolling through Twitter one morning looking for options for the Diocese of EriE-News feature, in case you missed in on Twitter, I was intrigued by two posts. The first, from Katie Prejean McGrady, was about her three-year-old daughter's eagerness to replace the photos of Jesus dying ─ Stations of the Cross ─ in their home, with photos of Jesus living.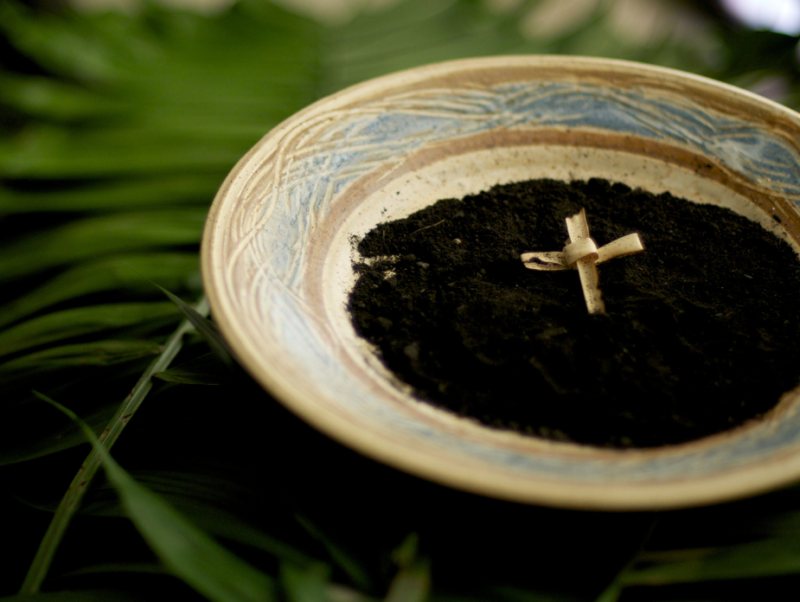 The second was from WordonFire.org written by Elizabeth Scalia. Scalia wrote about Lenten lessons learned from watching Moonstruck, the movie starring Cher (MGM,1987), on the importance of focusing on what happens between when we receive ashes and when we become them.
Ash Wednesday helps us begin these 40 days with an important reminder: We all will die; Jesus died. Praying the Stations of the Cross during Lent carries that reminder through the season and directs our attention to the death that changed history. That fewer may gather in churches this year to participate in this tradition prompted my decision to add a Stations of the Cross feature to our weekly e-newsletter.
Many may not be aware of some of the churches whose photos I will feature in these six weeks. These and the wonderful variety of holy buildings presented in our regular "church tour" feature give magnificent witness to a strong Catholic presence in northwest Pennsylvania. They are emblematic of the era in which they were built and the people who built them and continue to pray in them.
Both series are about more than the images. They are about the connection among us in this diocese. That's what is at the heart of my idea to highlight a diocesan community of believers and encourage shared prayer and intercession. We are diverse and we are connected. It's good to pray for everyone, but it's nice to put a face ─ or a church façade ─ to the prayer, because Lent is also about living.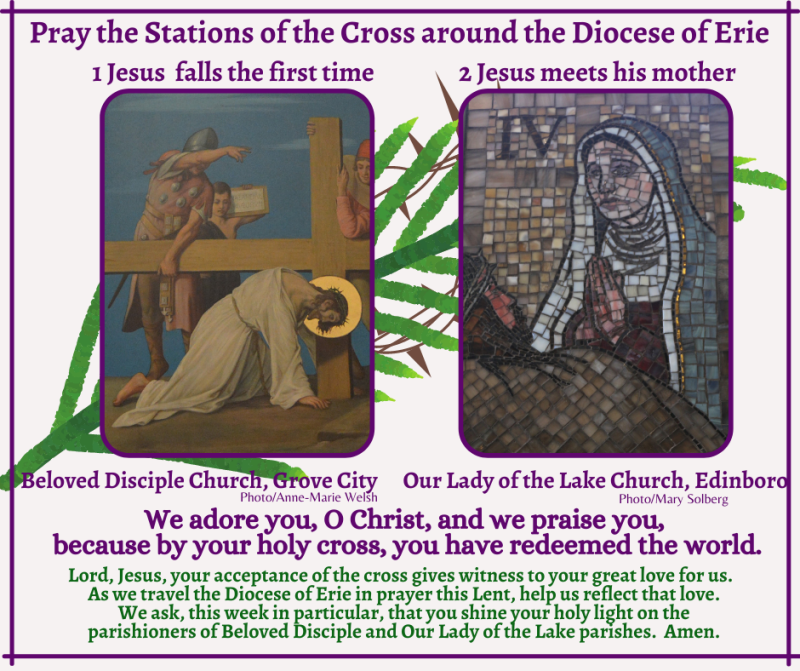 As we live through each day, we look to the one who lived best to show us the way. His way included that walk to Calvary. His way included his life's witness to love. His walk ended in resurrection.
So, during this holy season, maybe we can learn better how to live. Maybe McGrady and her daughter ─ and all of us ─ could imagine the "pictures" of Jesus at Cana, feeding the masses, calming the seas, writing in the sand, restoring life, sight and health, washing feet and making breakfast by the sea. They can prompt good ideas of how to live between receiving ashes and becoming them.
I am dust and will return to dust. Meanwhile, I will remember Jesus' three-year-walk to resurrection.
-