BISHOP PERSICO ASSUMES NEW ADMINISTRATIVE POST WITH USCCB
Mary Solberg
09/21/2018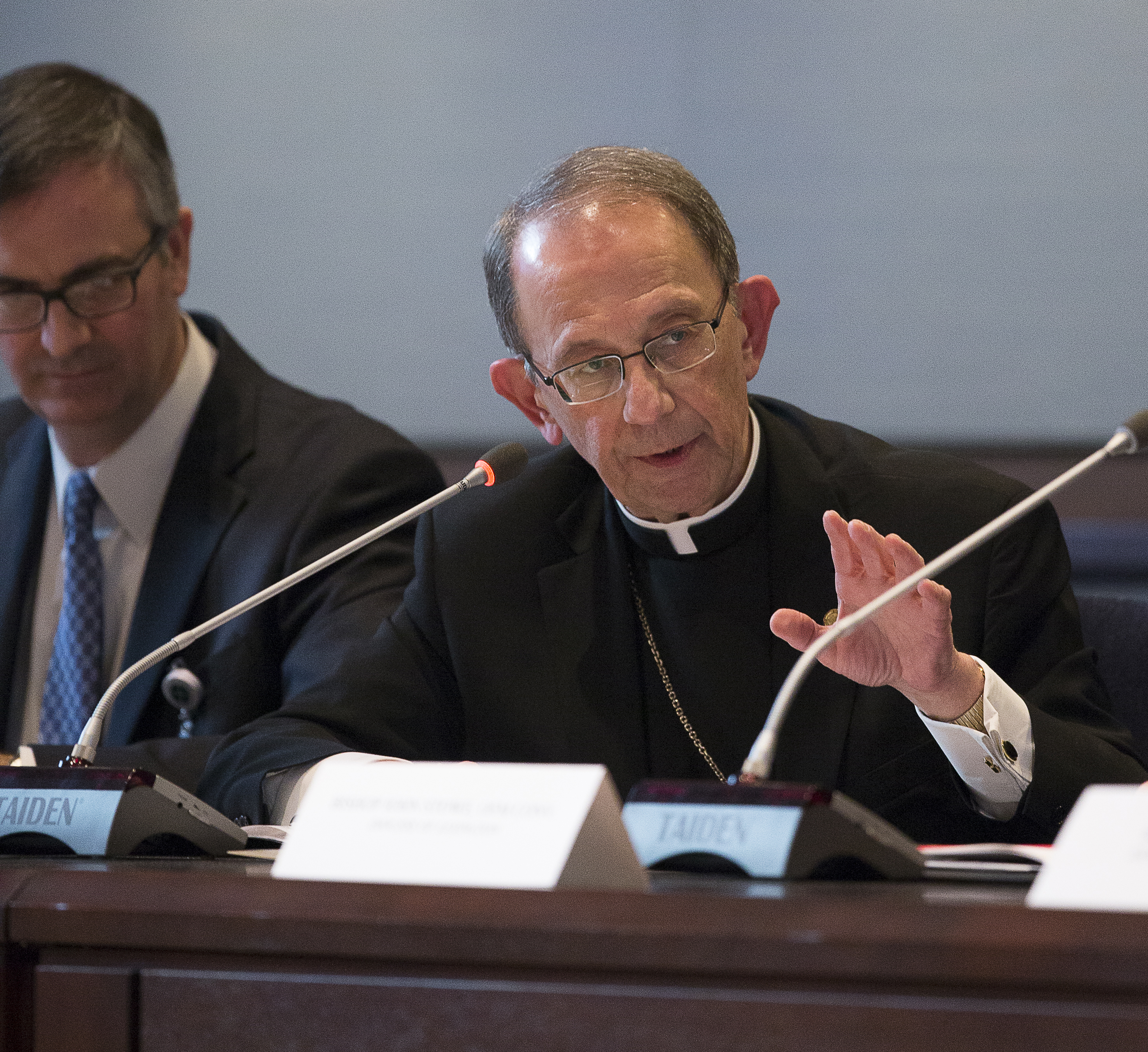 In recent months, Erie Bishop Lawrence Persico took on a transparent leadership role in how the Catholic Church in Pennsylvania responded to the clergy sex abuse crisis.
The experience undoubtedly will inform his newest position at one of the highest levels of the United States Conference of Catholic Bishops (USCCB).
Last fall, Bishop Persico was elected to represent Pennsylvania and New Jersey (Region III), for a term of three years. By virtue of that appointment, he is a member of the administrative committee of the USCCB, which is comprised of active and retired members of the Catholic hierarchy in the U.S. and its territories.
In March and in September, Bishop Persico attended meetings at USCCB headquarters in Washington, D.C. At the September gathering of bishops, Bishop Persico and other regional representatives were asked to organize the agenda for this November's general meeting of U.S. Catholic bishops.
Most anticipate that the clergy sex abuse scandal will take up much of the bishops' attention this fall. The topic certainly was the focus of the September meeting.
"I wasn't sure how the bishops would react, but every one of them was angry about what had happened and wanted action," Bishop Persico said, referring to the Pennsylvania grand jury report that uncovered 70 years of abuse of minors at the hands of clergy in six dioceses in Pennsylvania.
The recent resignation of Cardinal Theodore McCarrick, who is alleged to have participated in illicit behavior with seminarians and at least one minor over a period of decades, also has been of grave concern to the bishops.
According to Bishop Persico, the administrative committee has called for greater involvement of the laity in helping to investigate the McCarrick situation and in establishing more effective oversight of bishops themselves.
"I was pleased with the [September] meeting, but now it depends a lot on the next level in November," Bishop Persico said.
On Sept 21, the USCCB's administrative committee released a statement that outlines the steps being taken by bishops in response to the recent sex abuse scandals. Read coverage at
https://www.vaticannews.va/en/church/news/2018-09/usccb-statement-concrete-actions-sex-abuse-scandal.html.
-