BISHOP PERSICO WORKS TO PREPARE HIS PEOPLE FOR GRAND JURY REPORT
Anne-Marie Welsh
08/13/2018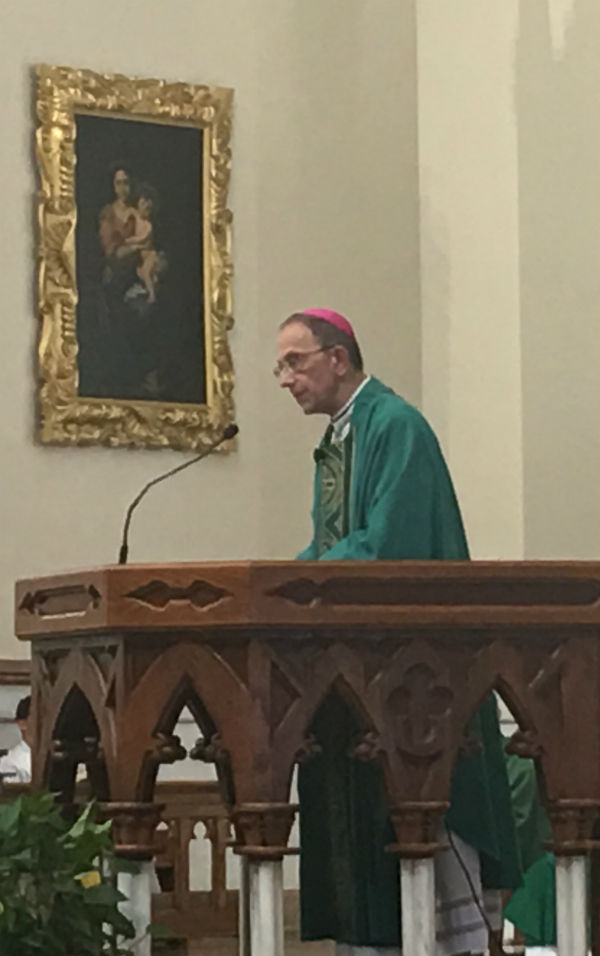 "The most important thing I want to do at this moment is to express my sorrow to the victims of sexual abuse that occurred within the Diocese of Erie," Bishop Lawrence Persico wrote in a letter to parishioners read at all parishes this weekend. "As the grand jury report demonstrates, they have experienced cruel behavior by the very individuals who should have had the greatest interest in protecting them."

All pastors in the 13-county diocese were asked to read the letter at Mass the weekend of August 11-12. The goal was pastoral: To help prepare Catholics for this week's expected release of Pennsylvania's 40th Statewide Grand Jury Report regarding sexual abuse that has occurred over the last 70 years in six of eight dioceses of the commonwealth.
Bishop Persico, who has been moved by the support he's received from people grateful for the transparency he has embraced, read the letter to the people at St. Paul Parish in Erie on Sunday, because he was participating in their weekend festival. They responded with applause.
"People are ready to face the past," he said. "Hearing and understanding what occurred is one of the essential steps we need to take to help victims find healing."
Father John Detisch, pastor of St. Jude Parish in Erie, read the letter and followed it with a homily that also has been well-received.
"I've never talked about it before, quite frankly because I just don't know what to say to you," he said from the pulpit. He then revealed that he has come to realize that as with all tragedy, "we face it, and we carry each other through it. This is our church," he said, "and we must fight for it."

Bishop Persico's letter is available at https://www.eriercd.org/Bishop-Persicos-statements.html . A video of the Father Detisch reading the letter and offering his homily is available at https://www.youtube.com/watch?v=LYbYcy4hrfI&t=40s.
-