CATHOLIC FOUNDATION OFFERS NEW EVANGELIZATION GRANTS
Mary Solberg
08/08/2019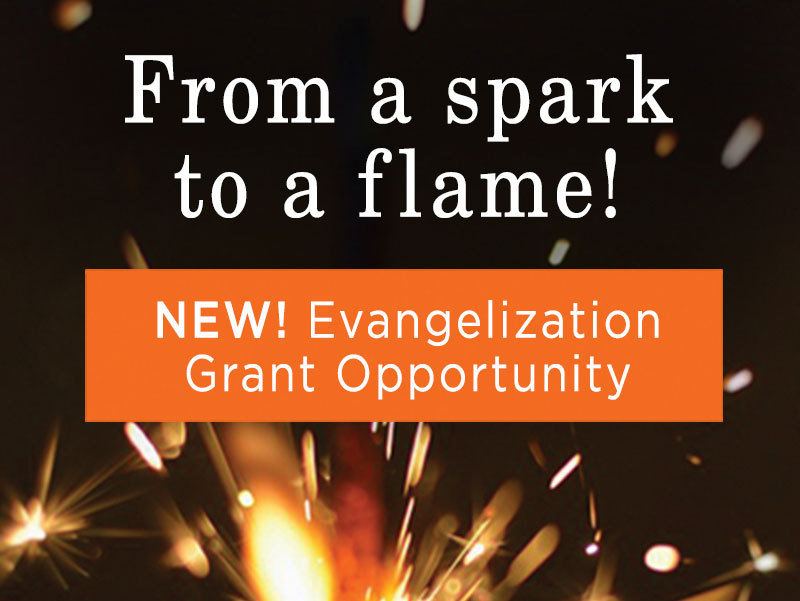 Are you involved in planning or implementing an evangelization project for your parish or diocesan department?
Consider applying by Sept. 20 for the new Evangelization Grant from the Catholic Foundation of Northwest Pennsylvania.
Catholic parishes and departments of the Diocese of Erie can apply for competitive grants for parish- and/or diocesan-based evangelization projects that focus on:
Promoting lifelong faith formation activities

Welcoming absentee and/or non-Catholics into the church

Promoting evangelization through technology

Providing spiritual support to families, singles, youth and young adults.
According to Lisa Louis, executive director of the Catholic Foundation, this year's grant opportunity became available July 31. Evangelization grants will continue to be offered annually.
"These grants are consistent with the Catholic Foundation's mission to help strengthen, through financial resources, all of the ministries in the Diocese of Erie now and for the future," Louis said. "We're excited to hear about the creative and forward-looking projects underway in our diocese that will be described in the grant applications."
Grant requests ranging from $500 to $5,000 will be accepted through Sept. 20, 2019. To learn more, go to https://www.cfnwpa.org/grant-seekers/evangelization-endowment-guidelines.
-