CELEBRATING WITH FAITH AND FUN
Sheila Grove
01/24/2022
"Catholic Schools week — from Jan. 30 through Feb. 5, this year — is a time set aside to showcase what sets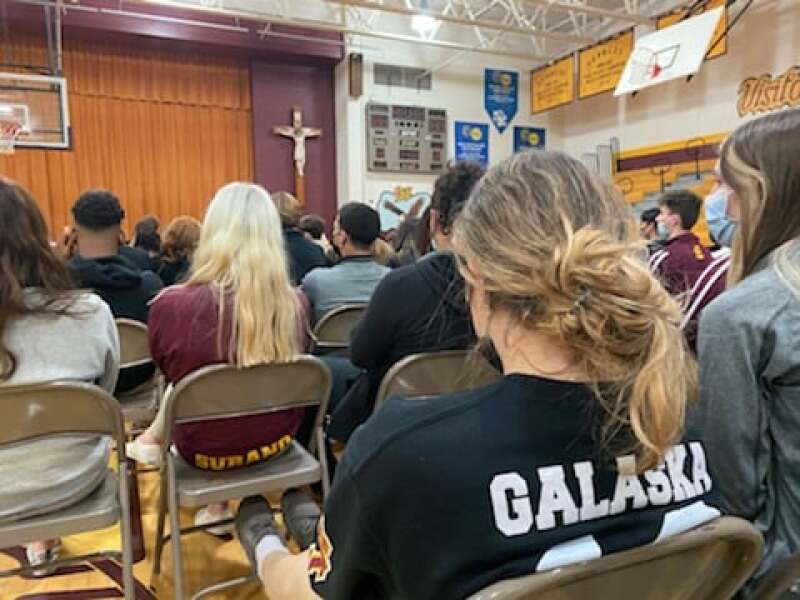 Catholic education apart," says Jim Gallagher, superintendent of schools for the Diocese of Erie. "It is also a time to celebrate current students and welcome new families, to share the pride we have for our educators and continue to strengthen ties to our community so that we can fulfill our mission of providing a faith-filled and academically excellent education."
Catholic education has maintained a presence in the Diocese of Erie for more than 150 years. Since 1974, a week has been dedicated annually to celebrate and share its mission, this year using theme of Faith, Excellence and Service.
The word "celebration" connotes religious activity as well as a happy event with a social gathering. Both come together daily in a Catholic school, where children and adults gather in faith to celebrate the bounty of God's love as they teach, learn, play and grow.
During this week of daily themed-based activities, celebrations offer an opportunity for students, parents, faculty, staff and the community to recognize and showcase what they love about their school and the impact it has on their community. Open houses are scheduled throughout February; offerings vary, and information is available on school websites and social media.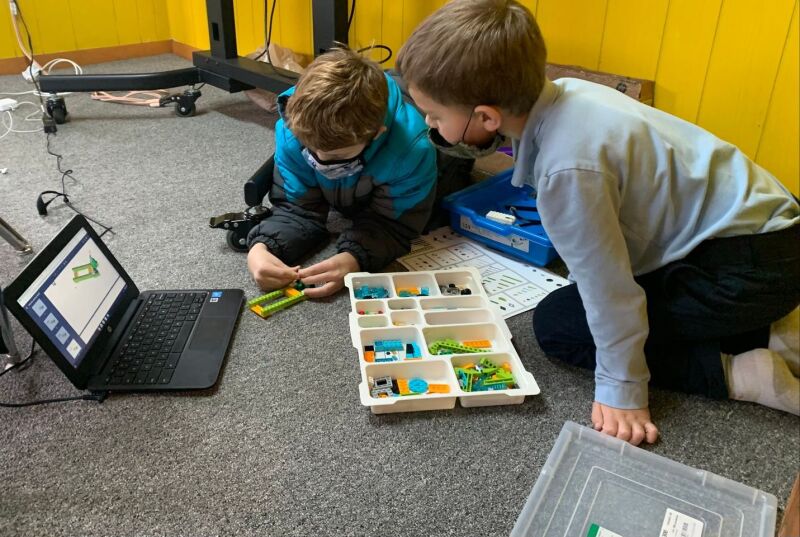 Here are the themes that will guide the activities during Catholic Schools Week this year:
Sunday, Jan. 30 – Celebrating parish

Monday, Jan. 31 – Celebrating community

Tuesday, Feb. 1 – Celebrating students

Wednesday, Feb. 2 – Celebrating the nation

Thursday, Feb. 3 – Celebrating vocations

Friday, Feb. 4 – Celebrating faculty, staff and volunteers

Saturday, Feb. 5 – Celebrating families
Individual schools and school systems in the Diocese of Erie each have developed their own plans for integrating these themes into daily activities. Here are some examples of the creative and varied ways schools will be celebrating:
Beginning on Sunday, students in many parishes will don their school uniforms to attend Mass, serve as greeters and readers and make special presentations.
Gratitude for helpers is a big part of the week's activities. Veterans are honored, school supplies are gathered for the children of veterans and first responders are hosted and thanked. Family trees will be explored and grandparents will be welcomed to school.
Vocations will be highlighted. Priests and religious will speak with children in all grade levels about recognizing God's invitation to them. Special presentations on ministry will allow students the opportunity to recognize the work of the church that is carried out in the diocese. The lives of saints will be explored.
Snow play and indoor games — including "saints bingo" and a yo-yo trick demonstration — add to the fun.
Schools will explore commitment to and care for animals and the environment. Funds will be donated to animal protection efforts. Principles of Laudeto si', Pope Francis' encyclical on caring for our common home, will be explored.
Daily activities are accompanied by a relaxed dress code. Students may wear school colors, team colors, patriotic colors and even flannel or pajamas on designated days.
And last listed, but of most importance: Devotions will take place throughout the week with Mass, adoration, the rosary and other special prayer services permeating every endeavor.

Students at Venango Catholic High School, Oil City,


engage in a chemistry lab. Facebook photo
In this last way, Catholic Schools Week is not different from other weeks in the schools where prayer, worship and Catholic identity are integrated into every aspect of the curriculum, marking the most profound difference between Catholic schools and other academically excellent learning environments.
Thirty schools in the Diocese of Erie cover 13 counties consisting of multiple school systems, parish and independent schools, but all are united in their mission of Faith, Excellence and Service every week of the year. Schools share curricula, resources and supports. Accredited by the Middle States Association either as systems or independently, they strive to maintain excellence. Adopting a model of Professional Learning Communities, educators come together to engage in meaningful discussions about how to best support all students' learning needs. Continuous improvement is a goal that has been much in evidence even during these past two years of uncertainly and upheaval.
Seton School in Meadville decided to add Heroes in Action to its themes for the week. A quick look around any of the schools in the diocese is evidence that they are easy to find. To that, Gallagher adds, "Thank you."
-