CHRISTIANS IN AFFLUENT SOCIETIES MUST COMBAT 'THROWAWAY CULTURE,' POPE SAYS
By Justin McLellan
01/30/2023
VATICAN CITY (CNS) — Christians must combat the prevalent culture of wastefulness by becoming poor in spirit, Pope Francis said.

Before praying the Angelus in St. Peter's Square Jan. 29, the pope condemned today's "throwaway culture," which he called a "plague" that dominates affluent societies.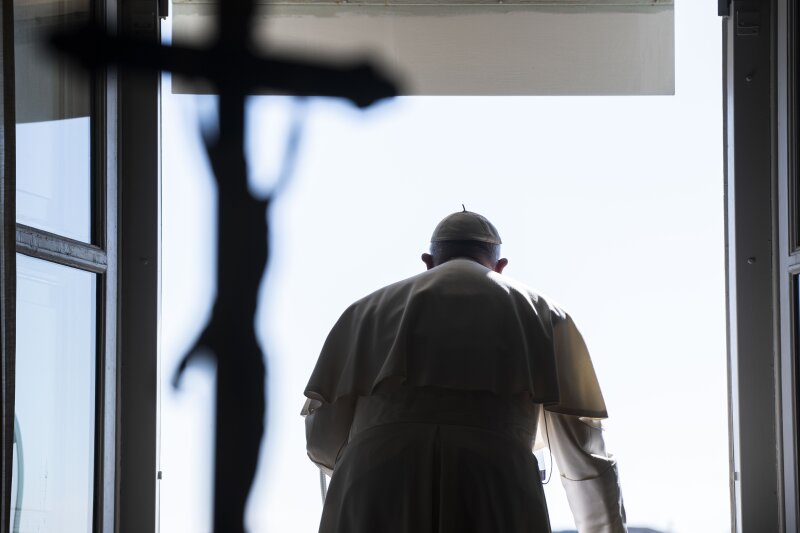 "Throwaway culture" has become a refrain of Pope Francis' to describe a pervasive mentality of material wastefulness as well as a disregard for the dignity of marginalized peoples.

"Who is poor in spirit treasures what they receive, that is why they wish that no gift goes to waste," he said. Adopting that kind of attitude "allows us to appreciate the value of ourselves, of people and of things."

The pope explained, however, that the throwaway culture teaches: "I use you while you are of use to me; when you are no longer important to me or become an obstacle, I throw you away." Society particularly applies this way of thinking to the unborn, the elderly and those in need, he said.

The day's Gospel reading was St. Matthew's version of the Eight Beatitudes, and Pope Francis said he wanted to focus on the first — "Blessed are the poor in spirit" — because it is "fundamental."

Pope Francis urged those gathered in St. Peter's Square to value themselves, what they have and other people. "Each person is a sacred gift," the pope said.

He also encouraged people to ask themselves how they take care of the gifts in their lives and whether they are constantly open to sharing them with others.
-