CLERGY FROM SEVERAL DENOMINATIONS CONSIDER HOW TO ADDRESS RACISM TOGETHER
Anne-Marie Welsh
07/20/2020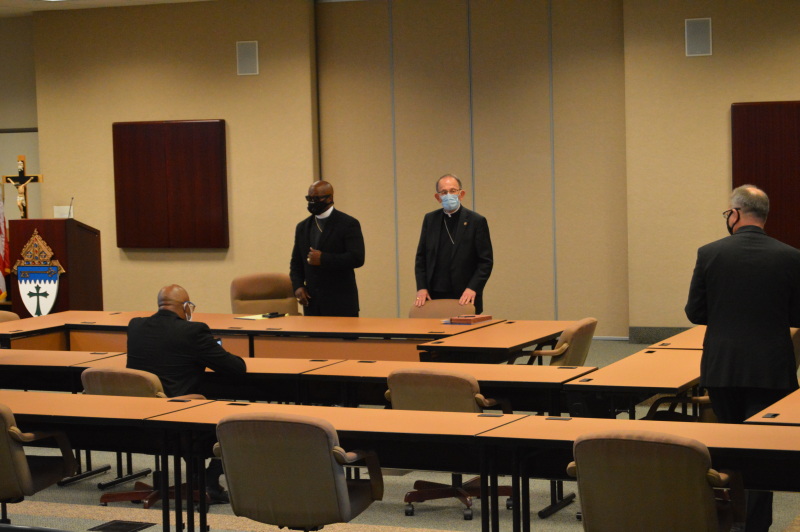 "It was a very good meeting. We talked about the fact that we have to keep this movement going, and that as clergy, we have to lead by example."
So said Erie Bishop Lawrence Persico immediate following the July 17th meeting of the judicatory heads of several churches in the Erie region. He pointed to the leadership of Bishop Dwane Brock of the Victory Christian Center as key to the event.
"I think is absolutely phenomenal," Bishop Brock said in an interview with the Diocese of EriE-News. "To have the Catholic bishop, the Episcopal bishop, the Lutheran bishop and independent bishops come together to address a very complex historic problem — this has never happened before."
The two bishops have met several times since Bishop Persico came to Erie in 2012, most notably for the better part of a day during which they drove around the city together, visiting neighborhoods and sharing stories. Bishop Brock noted he was happy the group was not just talking about issues, but looking to the future.
"We have dates, and times and plans," he said. "I'm very excited."
Bishop Persico said it was a profound experience to listen to the encounters with racism shared by some of the African American clergy at the meeting, which was held at St. Mark Catholic Center.
The group has decided to gather privately for prayer later this summer, and will then broaden the spectrum of leaders at the table.
"We have to repent for our past sins," Bishop Persico said, "before we can lead. Then we will focus on action."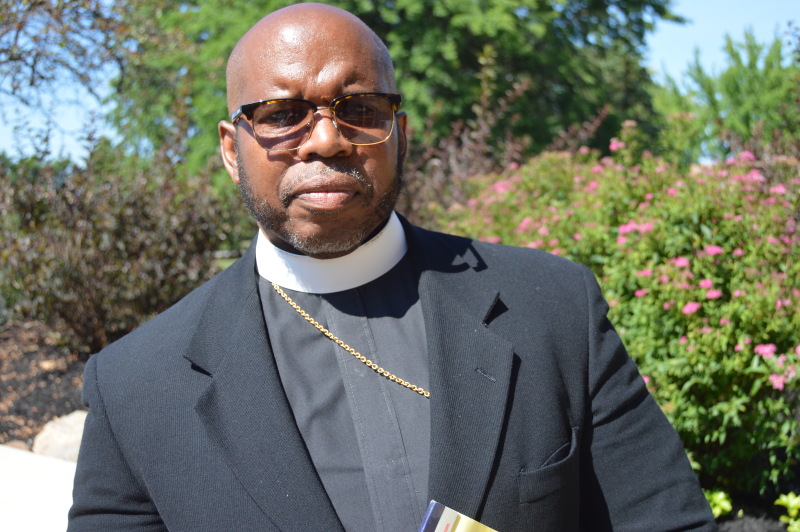 The church leaders did discuss bringing people together in August to continue the effort canvassing neighborhoods on the east side of Erie regarding COVID-19 protocols.
Recognizing this is the beginning of a long dialogue and journey together, the bishops came away with a positive sense of hope.
"I was very moved by the enthusiasm of the bishops," Bishop Brock said. "They said, 'Let's get this done, let's get busy!'" Referring to the canvassing campaign, he asked: "Can you imagine people coming together, going and meeting at one of the Catholic churches in the neighborhood? We're going to empower everybody to go out, knock on doors, hand out masks, put yard signs out, to solve this virus issue within our community."
Reflecting on the event, Bishop Brock considered the potential.
"Teams going out, black and white," he said, "walking together, exchanging telephone numbers, sharing, talking, bonding together, tearing down the walls that have kept us separated across the years. It's a beautiful thing."
-