DEALING WITH GRIEF IN A TIME OF CORONAVIRUS
Mary Farrow/Catholic News Agency
09/04/2020
DENVER (CNA) — In normal times — when there is not a global pandemic — Linda Dyson assists Catholics at the Cathedral of Christ the King in Atlanta, Georgia with pastoral care ministries, which are for people who are experiencing some kind of spiritual, emotional or physical need.
"Which means everything's sad," Dyson said. "All of the sad ministries fall under me."
This includes everything surrounding death — pre-funeral planning, day-of funeral coordination and post-funeral services such as grief classes.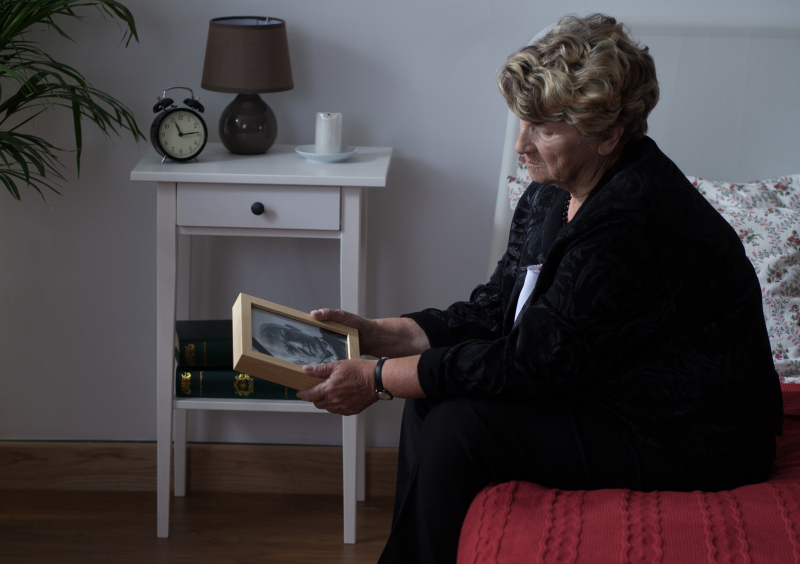 Now, when there is a global pandemic, Dyson is still in charge of pastoral care ministries — but many things have changed. In Atlanta, as in most places throughout the country, the coronavirus pandemic has impacted everything surrounding grief, from families not being able to say goodbye to their dying loved ones due to isolation and quarantine, to small funeral sizes due to limits on crowds, to few supports available after the funeral because of fears of spreading the virus.
"After the March announcement about the virus...the tragic thing is that we were in the middle of two relatively large funeral plans for two people who had just died," Dyson said.
One person was a prominent artist from the area. Another one was a young man from a university.
"So obviously, two different types of funerals, but at the same time, a lot of people that loved both of those individuals," she said.
Within a matter of days, due to coronavirus precautions, the families at those funerals went from anticipating "400, maybe even 800 people" to not being allowed to gather more than 10 people in a space.
"The family of the young man went ahead and had a funeral, and there were probably about 10 people there," Dyson said.
The artist's family decided to postpone, to see if they could wait to hold the funeral until more people were allowed to gather.
"So, that's really been the flavor of the whole (pandemic) period is either getting along without your closest friends and family, and having to limit the funeral to a much smaller size," she said, or postponing in hopes that restrictions lift to a point where a larger funeral is allowed.
Neither situation — a limited funeral, or a delayed funeral — is ideal, Dyson said. For families who press on, the funeral experience is very stripped down — no sympathizing with anyone other than immediate family, no luncheon after the funeral to swap stories with friends, no lines of hugs and condolences.
"It's really the family, the remains of the person that they love, and the Eucharist, which in some ways is very lovely, and in some ways it's heart wrenching, all at the same time," she said.
She added that "2020 probably has to be the worst year for grief."
"When you think about grief, there is that aspect of wanting to be alone and just to process that grief," she said, "but a big part of that processing is community. And so when we don't have that community, you don't have the people that you would normally expect to come by and even bring a fresh baked loaf of bread, and they're not coming over to hug you, and there's no touching, and there's no warmth — there's an extra layer of loss."
Even as some coronavirus restrictions have eased, many still remain in place. Nursing homes and hospitals still maintain strict rules on visitors, meaning that some families may miss the opportunity to say goodbye to a sick and dying loved one. Gatherings in Georgia are now limited to 50 people — still a far cry from the hundreds that used to show up at bigger funerals.
Dr. Julie Masters, a professor of gerontology at the University of Nebraska Omaha, said that pandemic-induced limits on the normal death and grieving processes can make it even harder for people to cope with loss, "especially those who have either a close relationship with the deceased or those who may have had a strained relationship."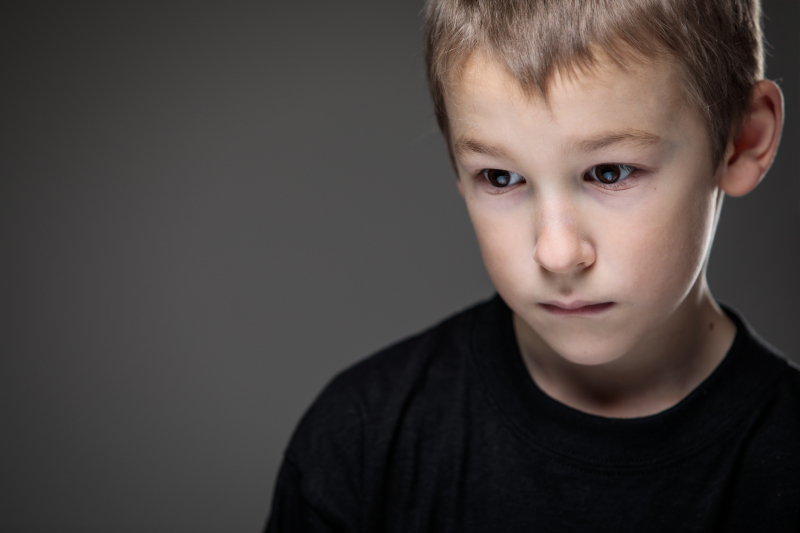 Those with strained relationships with the deceased may have lost opportunities to make amends, Masters said, while those in a close relationship with the deceased "might [have] a feeling of letting the person down by not being present, especially at the end."
"Grief is itself disorienting," Masters added. Normally, if someone misses the moment of death of a loved one, they might look to ceremonies such as wakes, rosaries and funerals as a way to process those emotions, as those services "all give some amount of structure to saying goodbye."
Canceled or restricted ceremonies take away those structures.
"As things are now, even the usual sources of support are lacking," she said.
Kevin Prendergast is a Catholic clinical counselor who has been practicing for 32 years. He has counseled people who have experienced loss directly from coronavirus as well as other kinds of losses. He has also spoken to clergy who have ministered to those experiencing loss at this time.
Pandemic restrictions can disrupt grief in certain ways, Prendergast said. Being unable to attend the funeral of a loved one may mean that the loss takes even longer to process. There might be feelings of "I can't believe they're really gone," he said.
Prendergast said that loss and grief are already very difficult, and that customs in the United States surrounding death typically do not allow people adequate time and space to process their emotions, when compared to other countries.
"We don't have the same way of approaching death or the same foundation or rituals that other people have," he said.
In the United States, the approach to grief seems to be "all about getting closure. And I think people mean by that, 'Well, why aren't you, or are you over your mother's death now? It's been a month, you're probably getting back to normal,'" Prendergast said.
"And I think what people just don't realize...is grief just takes time," he said.
"Grief...comes in waves. At the beginning it's really intense, but then it does subside and get back to some normal. But then all of a sudden, out of the blue, because there's the special date on the calendar, or we see a location or we hear a song, we look at a picture, and it all comes back. And so I think we have to ride through those waves," he said.
But even in the face of pandemic precautions and limitations, there is much that can still be done by friends, family and the community that can support the bereaved, Masters said.
"It becomes necessary for people to find a way to sort things out in their minds. This is where having good friends who are willing to listen to our stories over and over become key," she said, or pastoral ministers, deacons and priests who can step in and fill the gaps when friends or family are scarce.
Offering condolences or support "in person may not be possible, but perhaps with a phone call," she said, adding that older people may prefer simple calls to more complicated technology if they are not well-versed in it. Regular check-ins and sending notes or cards are also important, she said.
"Showing up" for the bereaved continues to be important even months after the loss, Prendergast said. If there is a delayed funeral or memorial service that is safer to attend as restrictions are lifted, show up. When the deceased person's birthday or anniversary comes, send a note or make a call.
Telling stories about the deceased are also a great comfort to the bereaved, he added.
"Any story: 'I remember this about your dad', or 'Did your dad ever tell you this?' or 'Maybe I've never mentioned to you how much your loved one helped me, what they meant to me.' People treasure those stories. A lot of times that'll happen at the funeral service or afterwards, people will say those kinds of things. And we can't replace that," he said, but phone calls or letters with those stories go a long way.
Masters added that she has been heartened by the many good people and accommodations being made for those experiencing loss during the pandemic.
"There are so many people who are doing great things that we fail to see. Funeral directors who are conducting services with few people or no one present. Priests whose role in life is to provide us the sacraments but are limited in what they can do. Nursing assistants, nurses, doctors, housekeepers, dietary staff, who are serving in a surrogate role as the last people to be present while someone is dying is also impactful. They need our prayers to sustain them," she said. "They exemplify Bishop Robert Barron's quote: 'Your life is not about you.'"
Dyson said at the cathedral, they've tried to make as many accommodations as possible. They live-stream funeral services for families and offer DVD copies, in case anyone missed the live version. They've arranged phone-calls and visitations — even if limited, outdoor, distanced ones — when possible. They've sent out prayer shawls and cards to grieving families, "just to let people know that we care and we haven't forgotten."
The parish grief classes were transferred online to Zoom, and then partially in-person and partially online as restrictions lifted. Dyson said that the grief class, which started in April and just wrapped up, went "very, very well."
"I think the pain and the struggle and the challenges that they went through had an unexpected benefit, in the sense that they all have a deep sense of what grief is, and also a sense of purpose," she said.
Several people from the class that just wrapped up have offered to minister to other people experiencing grief, Dyson said. Usually it takes people much longer to get to a place where they want to minister to other grieving people, she noted, but this class "really feels committed to paying it forward."
"There is never really closure," she said. "What it is — is learning to live without the person in a physical way but realizing they are still part of our lives. Grief researchers talk about continuing bonds. Whether it is memories, stories, photographs or other things that serve as reminders of how the people we have lost are still part of us," she said.
Prendergast said this is where Christians — and particularly Catholics — have an advantage.
"We believe in the communion of saints. We believe in the resurrection, we believe in eternal life. And so we can talk to our loved one and we can ask their intercession, we can pray for them if they're in purgatory, or wherever they are. That really matters," he said.
This can be especially powerful for people who weren't able to be with their loved one at their death or at their funeral, and who need to ask for forgiveness or make amends in some way, he added.
"I think through the communion of saints and our spiritual belief, there's a way that we can make amends and ask for forgiveness, even after someone's gone," he said.
Prendergast said he has had some clients write down letters of amends or reconciliation, and take them to the cemetery to read out loud at their loved one's grave.
"As Catholics, we know that that's a powerful reality; that forgiveness, reconciliation can continue even after death," he said.
The pandemic and the many ways it has impacted death and grief could be a good wake-up call for people to cherish the time that they have with their loved ones, and to seek reconciliation where it is needed, Prendergast added.
Masters also said that this time of pandemic could be the impetus people need to do some serious thinking and planning when it comes to the end of their life - from advanced care planning (making decisions about healthcare in advance), to getting their relational and spiritual lives in order.
Ultimately, "God is showing us something important with COVID-19," Masters noted.
"We are not in control, only he is. The more we can prepare ourselves for the end, the better."
-