DIOCESE EARNS RECOGNITION FROM THE CATHOLIC MEDIA ASSOCIATION
By Anne-Marie Welsh
06/15/2023
The Communications Office of the Diocese of Erie has learned it received six awards from the national Catholic Media Association announced at its annual meeting in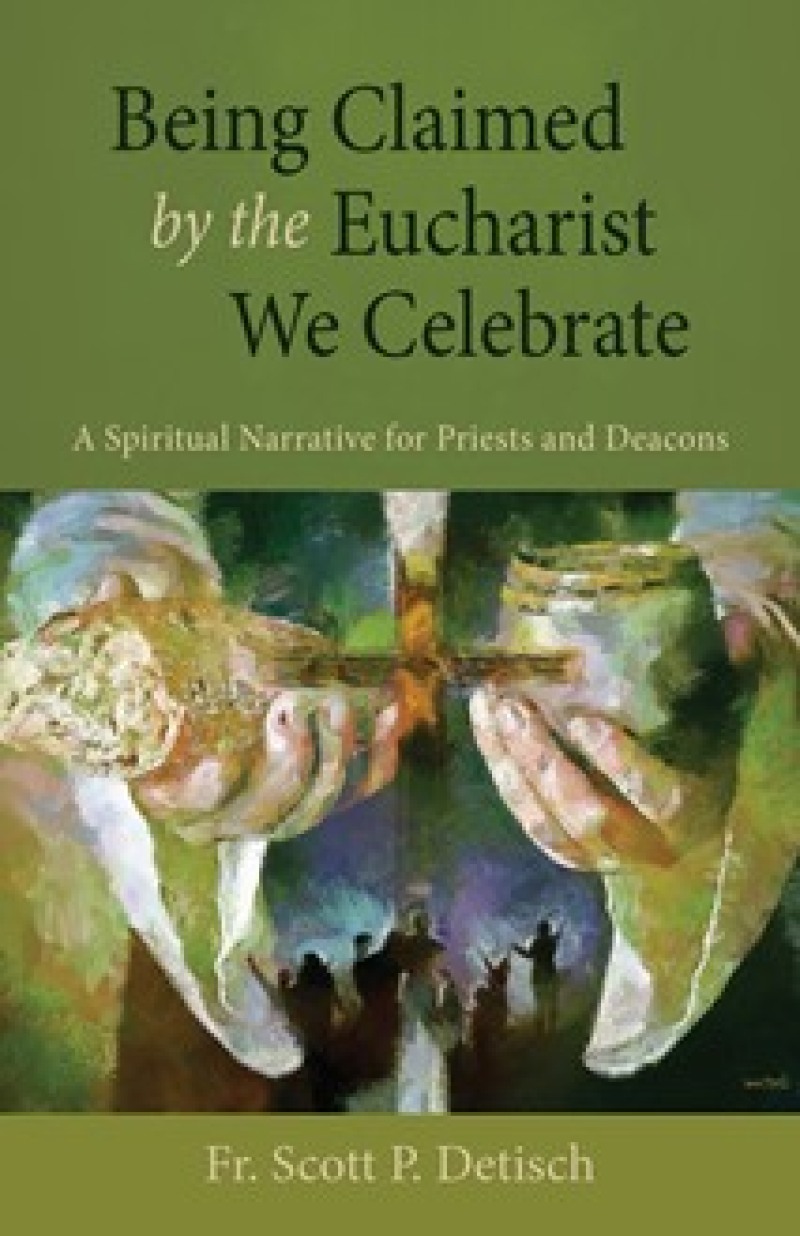 Baltimore on June 9. In addition, Father Scott Detisch, pastor of St. John the Evangelist Parish in Girard and an adjunct professor in systematic and sacramental theology at St. Mary Seminary in Wickliffe, Ohio, received first place for his new book, Being Claimed by the Eucharist We Celebrate: A Spiritual Narrative for Priests and Deacons [Liturgical Press, 2022] in the category of Church Professional.
"It was affirming to see different aspects of our work recognized," said Anne-Marie Welsh, director of Communications. "We are committed to finding good stories, telling them well, developing engaging online offerings and providing thorough, timely coverage, all with the goal of drawing people closer to Christ and increasing their understanding and love of the Catholic faith."

In addition to the first place received by Father Detisch, awards included:
Second place
Finding Our Way to God, Best Special Section


Series of essays edited by Mary Solberg and written by Father Leo Gallina, Mary Solberg and six others in the Diocese of Erie.

Feed my sheep: a memorial tribute, Best Breaking News/Social Media Coverage


Coverage of the funeral for Bishop Emeritus Donald Trautman




Elizabeth Butterfield, Rich Papalia, Anne-Marie Welsh and Sheila Grove
Cover story and feature on people in the region impacted by the war in Ukraine. Cover story by Mary Solberg, feature by Anne-Marie Welsh
Third place
Honorable mention
Faith magazine video teaser, Best use of Video on Social Media
Promotion of the December 2022 edition of Faith magazine


Produced by Vince Dragone
This was the final time Mary Solberg will qualify to submit awards as she has retired from her work as editor of Faith magazine.

"Mary's work was deeply appreciated by her readers and her colleagues," Welsh said. During the past nine years she collected 48 awards from the Catholic Media Association, the Northwest Pa. Chapter of the Public Relations Society of America and the Press Club of Western Pennsylvania.
-