DOUBLE EAGLE
Sheila Grove
11/17/2020
ERIE — JP Piccirillo and Tyler Hansen are two new Eagle Scouts in the Diocese of Erie. Both are long-time members of the Boy Scouts who found valuable ways to serve their communities while earning their Eagle Scout designations.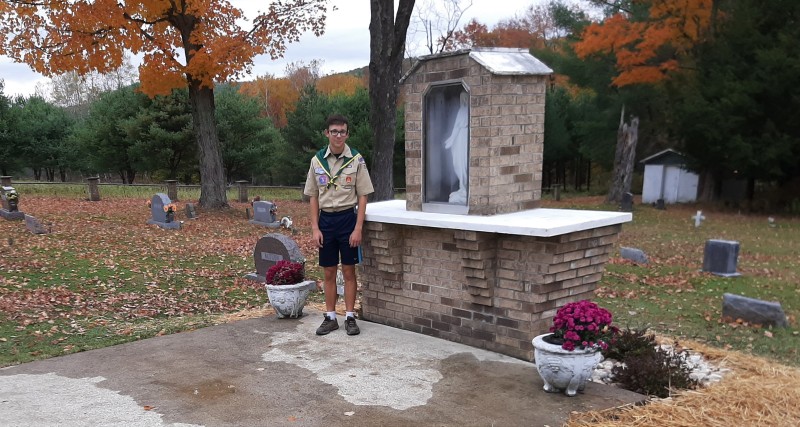 JP Piccirillo, a member of Troop 26, recently completed his Eagle project at Holy Cross Cemetery in Brandy Camp. Piccirillo and fellow scouts, leaders, parents and professional consultants courtesy of Bassetti Landscaping removed overgrown shrubs from around a shrine of the Blessed Virgin, the focal point of the cemetery. The crew cleaned the shrine's altar and cement base, restored a brick walkway and installed new landscaping that included stone, edging and shrubs.
Through donations from relatives of some who are buried in the cemetery, Piccirillo purchased a bench he will install where family and other visitors can pray and meditate. Piccirillo has many ancestors interred in the cemetery.
He is a parishioner at St. Tobias in Brockway and a senior at DuBois Central Catholic where he is active in cross country, track, Students for Life and is student council president.
Mercyhurst Preparatory School, Erie, senior Tyler Hansen passed his board of review and officially became an Eagle Scout on October 30. Tyler, a member of Troop 57, built a pair of kayak launches at Eaton Reservoir in North East for his Eagle project. He saw a need for launches because there wasn't a way for kayakers to get in and out of their kayaks without getting wet. Hansen created his own design that accomodates the changing water levels of the reservoir. While COVID shutdowns in March delayed the assembly of the launches, he was able to complete them before the end of summer.
The launches were made possible by generous donations of money and expertise from the Knights of Columbus Council 4262 of St. Gregory Thaumaturgus Church, the North East VFW, the Piecuch family and Dan Burkhart. The leaders and scouts of Troop 57 and MPS alumnus and Eagle Scout Jake Durmis '18 helped in many ways to complete the project. Hansen is a commended student of the National Merit Scholarship Program and a member of the swim team at MPS.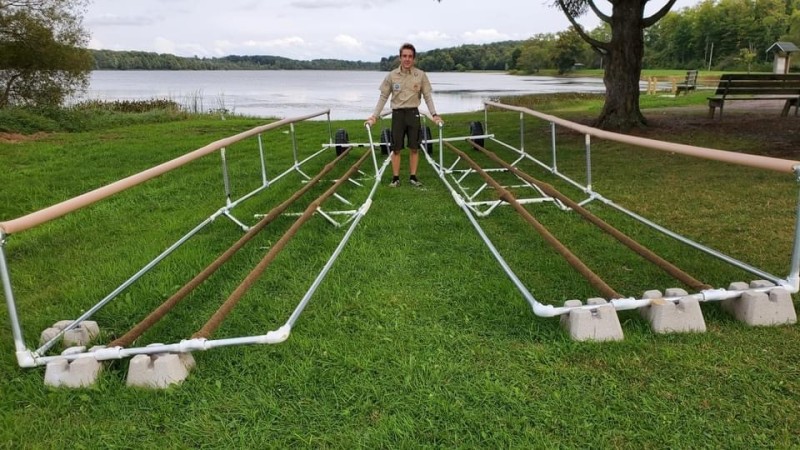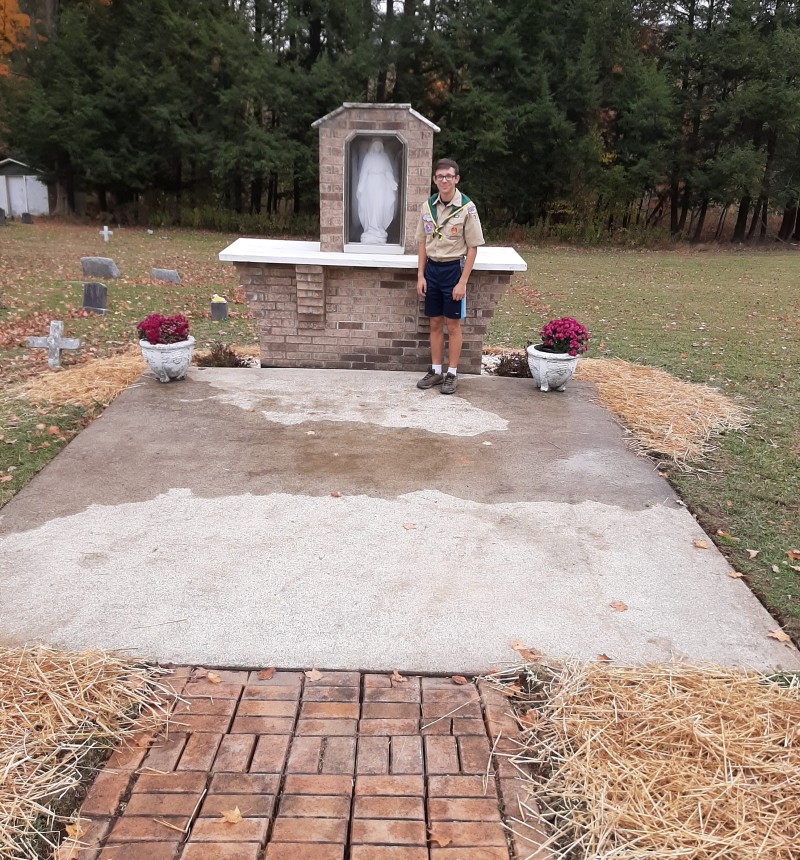 -