FAITH FORMATION TEAM OFFERS 'A SEAT AT THE TABLE'
Sheila Grove
11/25/2019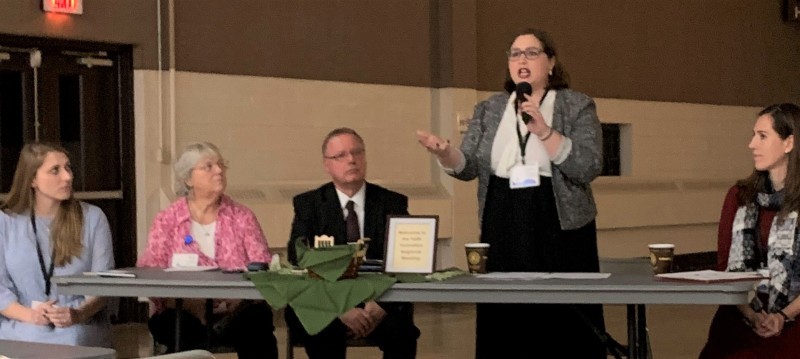 ERIE — A year ago, Deacon Steve Washek, executive director of the Office of Faith Formation for the Diocese of Erie, shared his vision of faith formation. He equated it to "sitting on a front porch and greeting people as they walk by."
"That first hello," he said, "is just the beginning of a relationship that can grow into much more. As the conversation continues, it's an opportunity to share joys and struggles. This is what it takes to spread the faith. Even in those little simple moments, if we are really intentional about it, we can change the world. Our baptismal call is to be disciples of Christ."
This vision and the input of parish ministers from throughout the 13-county diocese have inspired Deacon Washek and his new Faith Formation team, including Jessie Hubert, director of faith formation for parish support; Kate Wilson, director of faith formation for marriage and family life; Mary Hickin, director of faith formation for catechesis and sacraments; and Jillian Zaczyk, director of faith formation for young adult and youth ministry.
During the month of November, they presented their new model of faith formation at workshops held throughout the diocese. Called "A Seat at the Table," the model incorporates the four pillars that support the front porch: welcoming, catechesis, sacraments and service.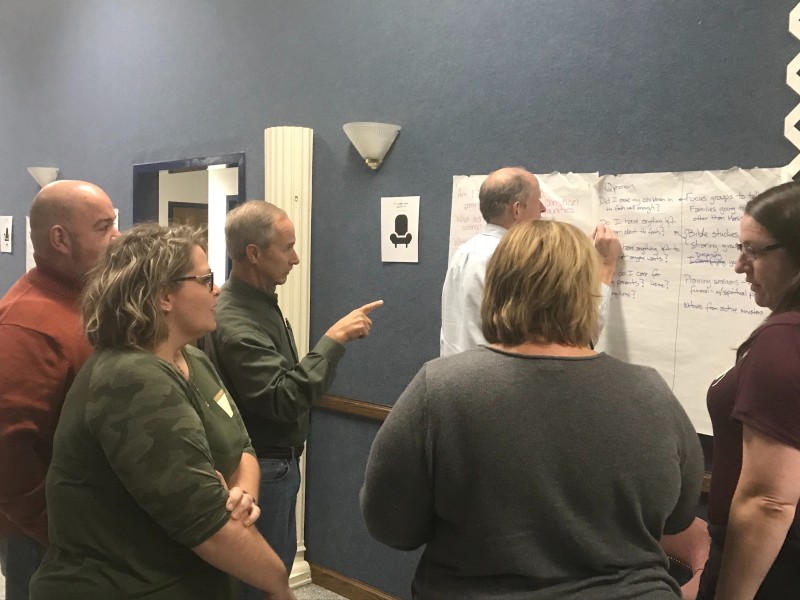 Team members aspire to communicate the welcoming and inclusiveness that is fundamental to the church's mission to spread and share the faith. The image of a front porch of hospitality and a table at which everyone has a place continues to be the cornerstone of the message.
They believe that the traditional formation that begins with baptism and ends with confirmation, while important in developing the faith, is insufficient for the development of lifelong, faith-filled Catholic disciples.
The team strives to create programs tailored to the needs of every age demographic: infants, toddlers, elementary age children, teenagers, emerging and young adults; middle age, retired and senior adults. A common language and continuity of programs will be implemented across the diocese, relying on professional input and lay leadership to accomplish goals.
Deacon Washek appreciated the opportunity to meet with people in McKean, Erie, DuBois, Kane, Meadville and Grove City.
"The team feels very good about the regional meetings," he said. "The meetings were positive, and most people connected with the model that we were presenting. There is also a sense that we were seen as a team and that we are working as a team. This is important because we really want to stress that we are working collaboratively with each other to provide the best service for the diocese."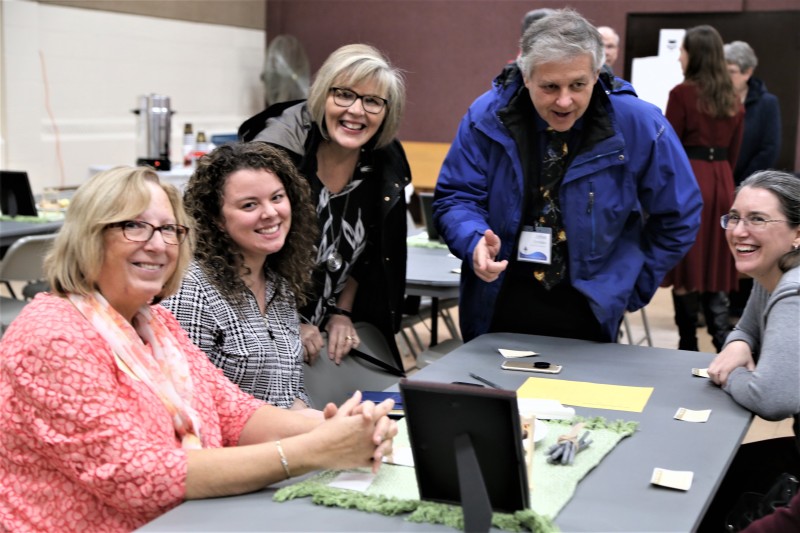 Beginning in January, the Faith Formation group will conduct monthly seminars in each vicariate on the following topics:
A Seat at the Table: Lifelong Faith

F

ormation in the Diocese of Erie

—January
Who's on

F

irst? Communicating

A

cross

D

iverse

G

enerations

—February

F

ollow and

S

hare: An

E

vangelization

M

odel

A

lso

K

nown as

S

ocial

M

edia

—March

Anointed and Sent: Confirmation in the Diocese of Erie

—April

Topic

to be determined

based on needs voiced throughout the diocese

—May.
Events will include formation opportunities for lay ministers and clergy, Mass and breakfast or lunch social time. More seminars will be announced in the spring.
-