FAITH FORMATION: THE SEASON OF LISTENING HAS BEGUN
Anne-Marie Welsh
08/04/2019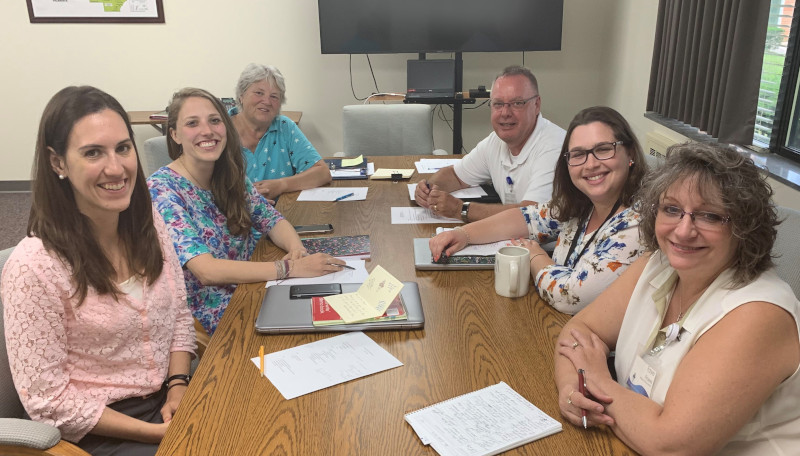 Their names and titles have been announced, but who are the people forming the new faith formation team for the Diocese of Erie, and what do they envision? Not to set expectations too high, but Deacon Steve Washek, executive director, has put together a team of women who are committed, talented and ready to collaborate. Hang onto your hats – the long-awaited launch of this aspect of pastoral planning is about to begin.
They've been together for less than a month, but in individual interviews, each of the new team members expressed respect not only for each other, but also for parish leaders throughout the diocese.
"We have begun planning, but we know even that needs to remain unfinished," says Jillian Zaczyk, director of young adult and youth ministry. "We are collaborators with parish ministers. It's not just about us and our vision." Pastors, parish ministers, directors of religious education, youth ministers, campus ministers and others are already taking meetings with Zaczyk as well as Jessie Hubert, director for parish support; Mary Hickin, director for catechesis and sacraments; and Kate Wilson, director of marriage and family life.
"So much of the work of lifelong faith formation is already happening in beautiful ways in parishes," says Hubert, who is approaching the next several weeks as a listening season.
"I'm going to as many parishes as I can," she says, "and I'm learning about the assets and gifts of those communities as well as the imminent and long-term challenges they anticipate. With the help of the faith formation team, I'll be able to develop resources to help meet those needs and leverage the assets we have in our diocese."
Hickin, a graduate of Gannon who earned her master's in pastoral ministry, already has visited 21 of the 90 leaders she expects to work with. She sees her role as that of a liaison between parish leaders and the diocese.

"I will help promote the bishop's vision for what our religious education programs should be throughout the diocese," she says. At the same time, she wants to make sure the policies in place make sense at the parish level.

"We have so many different areas and so many different needs in our diocese," she explains. "What works in Clearfield is different than what works in inner-city Erie. So we'll try to do what makes sense in each area."
Wilson, the former director of chastity education for the diocese, says her previous work put her in contact with families running into roadblocks as they strive to live out their vocations.
"What I hear from a lot of people is, 'I have this struggle, but the church doesn't seem to recognize it,'" she says, "or they don't know where to find support." As she begins listening, she is seeking what she calls "those naturally open places in family life so we, as church, can come together to support each other in living this vocation of marriage and family life."

One example of an early response is the first-ever seminar for couples facing infertility, planned for Sept. 15. (Details available at https://www.eriercd.org/chastity/infertility-seminar.html)
"Coming together as a whole church to support the domestic church is really beautiful," says Wilson, who earned her BA in interdisciplinary studies from Aquinas College in Nashville and holds a master's in education from Gannon.
As she prepared to take on her new role, Zaczyk found inspiration in the pastoral planning document, Deepening Spiritual Engagement, presented by Dr. Greg Baker, vice president for Mission at Mercyhurst University. She is eager to shift thinking about millennials and gen x-ers.

"We all have heard that younger people are saying they are spiritual but not religious," she says. "And I know some people bemoan this. But I think it's an invitation. They want to engage and deepen their spiritual lives. The Catholic Church has such a rich tradition for them!" Zaczyk, who graduated from John Carroll University and holds a master's in theologic studies from Boston College, looks forward to collaborating with others in responding to young people asking how to build their relationship with Jesus Christ.
"They want to know who they can have those conversations with without solving everything right away," she says. "One of the things I'm excited to explore is the possibility of mentorship and spiritual guides. What might that look like for our diocese?"
A graduate of Allegheny College with a master's in public administration from Gannon University, Hubert's most recent work as director of the Center for Social Concerns at Gannon has prepared her well for her new role.
"We want people to feel seen, to feel heard and to feel known," she says, as she interacts with leaders across the diocese. "That is our work: to build pathways for people to be known and heard. That's not an end point. We will continue to be responsive and proactive as we shape the landscape for the future."

----------

The new faces: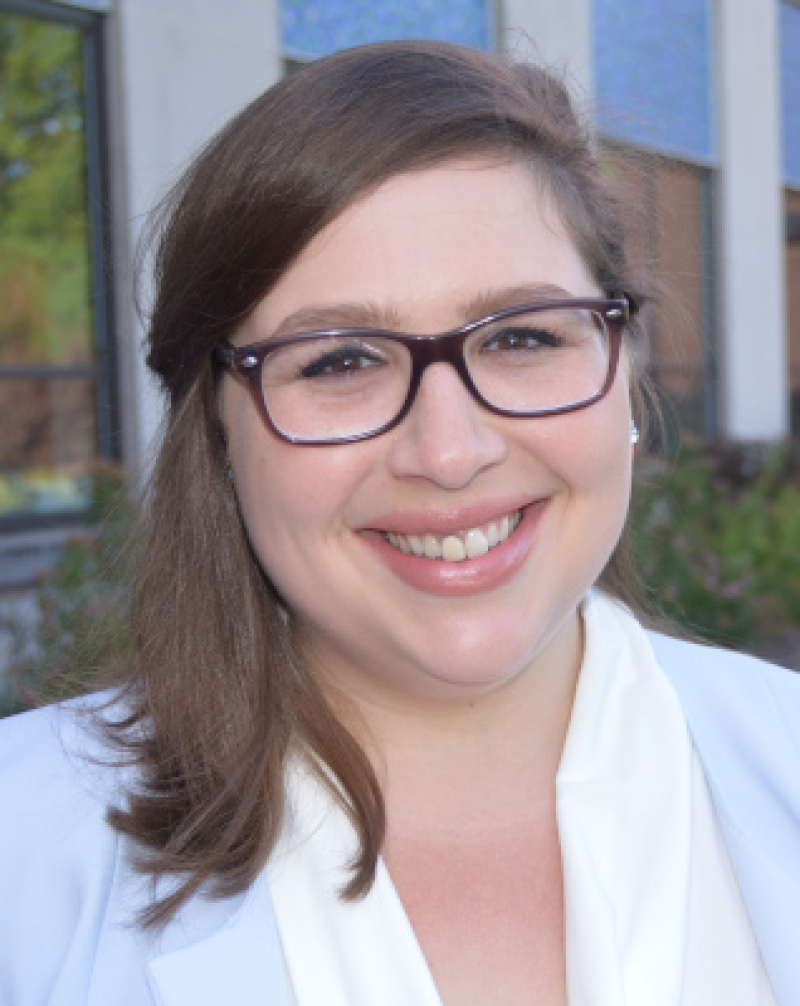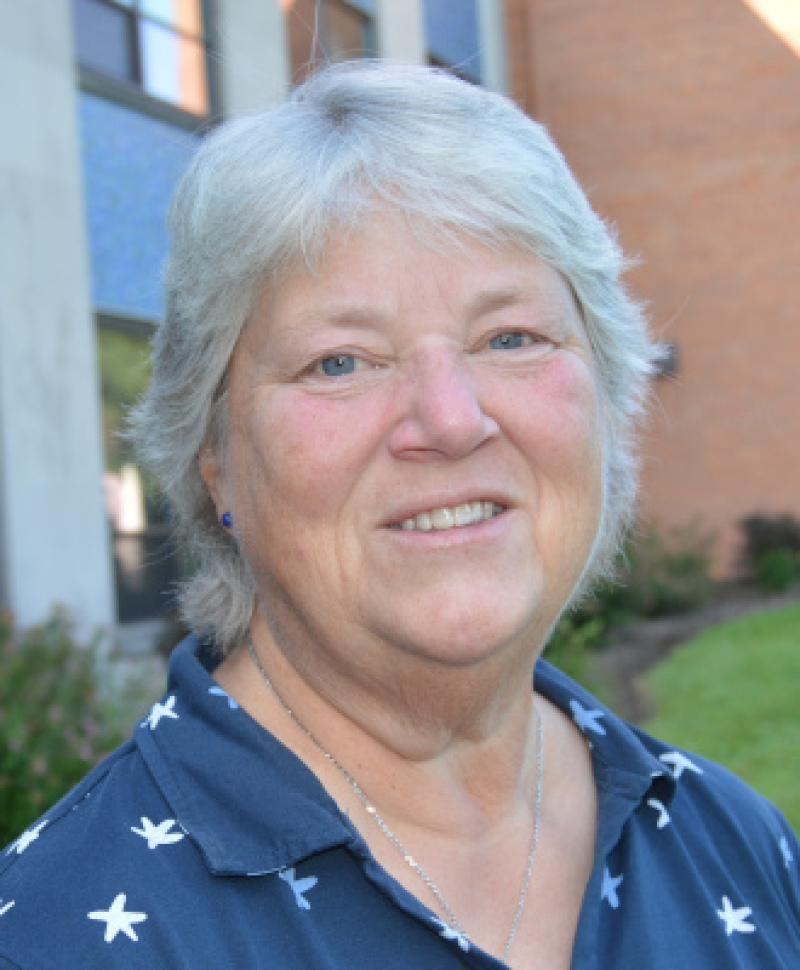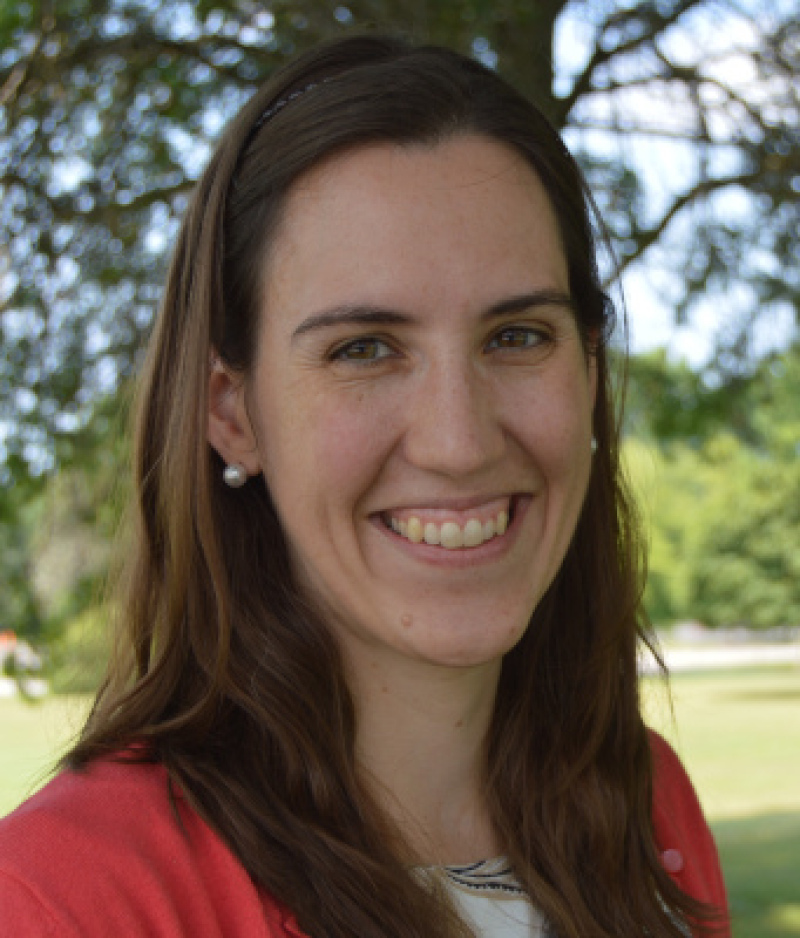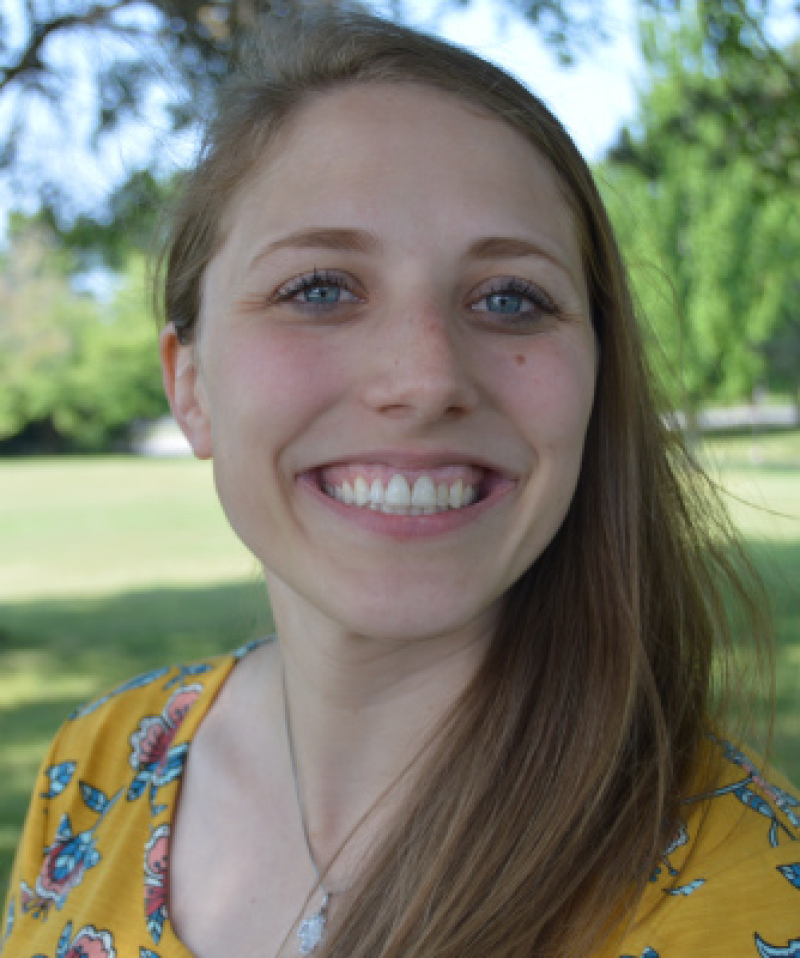 -