GANNON ALUMNUS DONATION ESTABLISHES THE ORLANDO BIOMEDICAL ETHICS AND CATHOLIC SOCIAL TEACHING ENDOWMENT
Gannon University
09/28/2020
ERIE, Pa. – A $250,000 gift from alumnus Richard G. Orlando, M.D., F.A.C.S., '76, and his wife, Cynthia, will establish the Orlando Biomedical Ethics and Catholic Social Teaching Endowment.

The Orlandos established this endowment to provide funding for educational experiences that will enrich current and future Gannon students' understanding for ethical considerations related to the care for human life. It also will equip them with the tools to navigate complicated issues that they will encounter in their professional careers.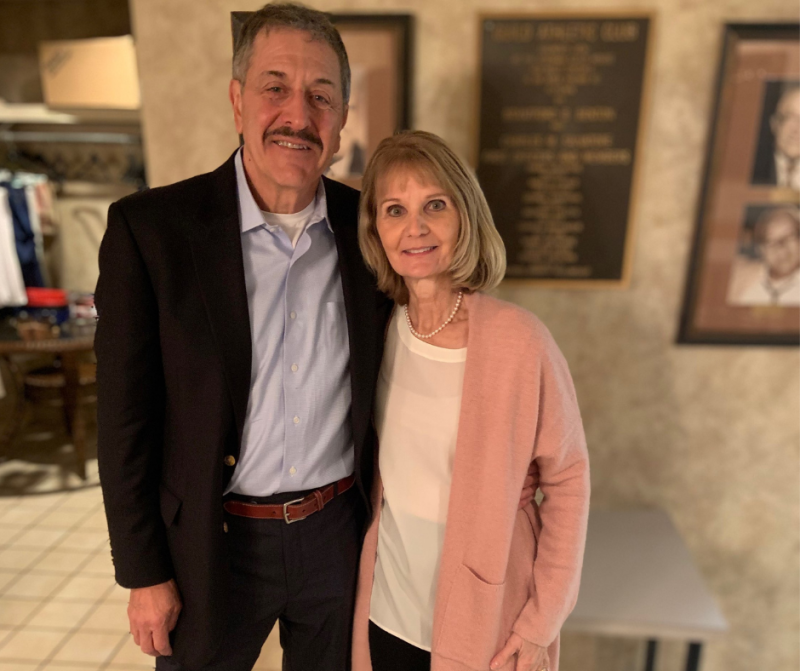 "My hope is that Gannon students, as well as faculty, will be ethical leaders in all walks of life. That they will stand up for those who are forgotten and will serve everyone in their life equally and with the same passion of giving that is part of our Mission statement," said Richard Orlando. The endowment will support learning and awareness across disciplines and vocations that promote ethical care and respect for the dignity of the human person, including focus on their needs, wants and overall well-being that extends beyond the symptom that is being treated. It also will support program development and immersion of concepts of ethics, Catholic social teaching and behaviors across the Gannon curriculum.
"Catholic social teaching calls us to a renewed solidarity with all of our sisters and brothers, especially between caregivers and those needing care," said Fr. Michael Kesicki, associate vice president of University Mission and Ministry. "Our educational mission is called to instill in our students a commitment to authentic human development that situates the art and science of healing in the context of the Gospel commitment to love of God and love of neighbor. This gift provides for a multi-faceted learning experience, especially for our students in the health professions, that leads to wisdom in the practice of compassionate and highly competent care for others."
Because it is focused on the preservation of the human condition in medical treatment, this endowment will be facilitated through Gannon's School of Public Health and Health Sciences and the Morosky College of Health Professions and Sciences. It will create connections for cross-disciplinary research and studies in various areas such as biomedical engineering, ethics, religious studies, political science and more.
The endowment also will establish an annual lecture series beginning in Fall 2021 in Erie and Winter 2022 in Ruskin. The intent of the lecture series will be to provide Gannon students and faculty, the public and healthcare leaders with opportunities for continuing their education.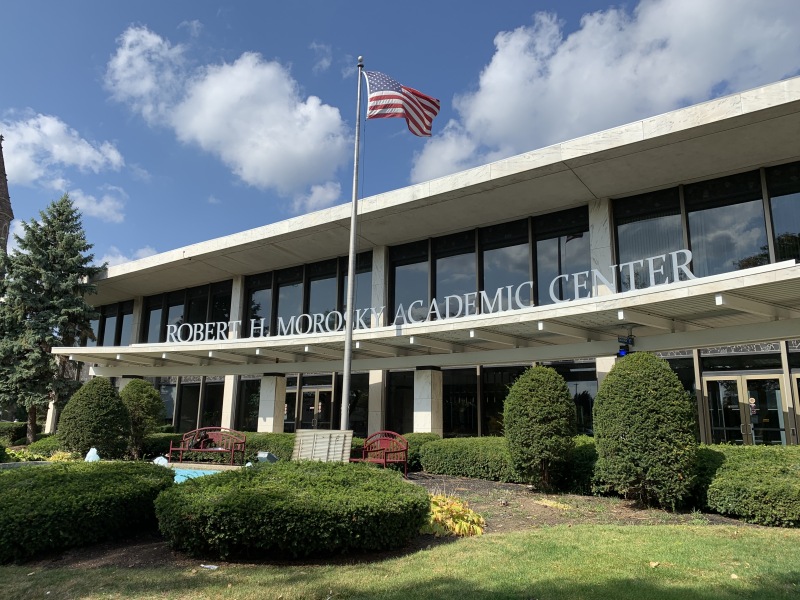 "Gannon's liberal core education introduces students to ethics in representative coursework. This endowment will further develop these concepts in an applied way through a speaker series, research opportunities, and additional curriculum development not only in the biomedical field, but across all disciplines," said Steve Mauro, Ph.D., vice president of Academic Administration. Sarah Ewing, Ph.D., dean of the Morosky College of Health Professions and Sciences, echoed Mauro's comments.
"In many ways, this endowment combines together the liberal arts and professional specialization portions of our curriculum. It creates the opportunity to discuss imperative lessons that enhance our curriculum for our students as they are transformed into practitioners and develop the responsibility to seek social justice through health care and provide compassionate care to all," said Ewing.
By creating this endowment, the university builds on opportunities for growth in the areas of biomedical research, biomedical ethics endowed professorships, or a center based on the principles of biomedical ethics and Catholic social teaching.
"Gannon is perfectly situated to put out papers, comments, press releases, do research and provide a public voice for all people..." said Orlando. "I want Gannon to be that voice of reason in a world of chaos, one that is inclusive and not divisive. One that is powerful, respected, challenges us to think and puts the welfare of all of us first in their thinking."
Orlando went on to explain his purpose behind presenting the university with this endowment.
"Gannon faculty shaped me in so many ways to help me become the type of physician I was meant to be," he said. "I learned on that Erie campus many years ago that it was a great responsibility to care for another human being and always remembered to respect that person that came to me sometimes in the lowest point in their life.
"I want to ensure that our health care students, as well as our entire student population, learn those same lessons in
their chosen career."
-