GoERIE'S FACEBOOK LIVE INTERVIEW WITH BISHOP PERSICO NOW AVAILABLE ONLINE
Anne-Marie Welsh
05/03/2019
ERIE — Although his news conferences have been livestreamed, and he's been a guest for the "Uncomfortable Conversations" series at Edinboro University, Bishop Lawrence Persico didn't participate in his first Facebook Live interview until April 30. Reporter Ed Palattella of the Erie Times-News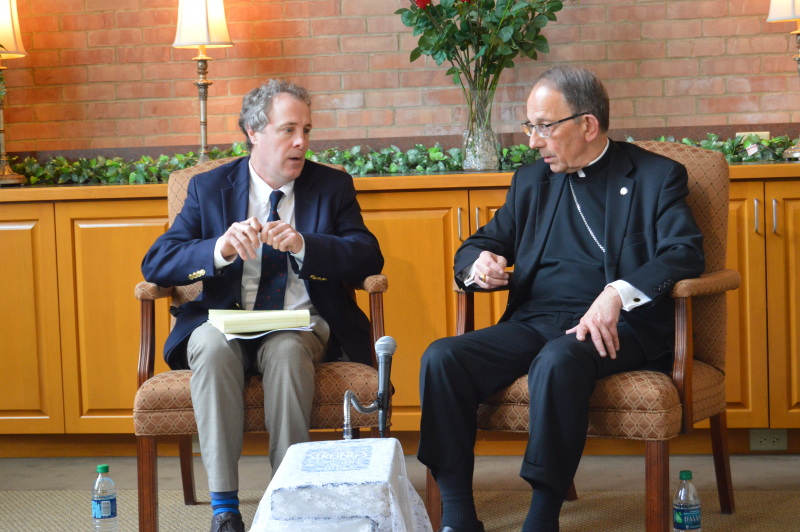 hosted the event, asking the bishop to recap the Diocese of Erie's response to the sex abuse crisis in the church during the past year. A list of clergy and lay people the diocese considers credibly accused of actions that disqualify them from working with children was first published on April 6, 2018.
Among the topics covered were how Bishop Persico decided to publish the list, why lay people were included when most other dioceses limit the list to clergy, and what happens when a person is placed under investigation as the result of an allegation.

One of the questions led to Bishop Persico's first public statement that he hopes eventually to expand the list to include the list of assignments where each member of the clergy served.
Palattella, who has covered the abuse crisis for the Erie Times-News for decades, also asked the bishop not only to discuss the compensation fund the diocese has created for victims, but also why he prefers it to rolling back the statute of limitations. He concluded the conversation by asking Bishop Persico what he has learned from his many conversations with victims.

"That we still have to do as much as we can to be vigilant. We can't let our guard down," the bishop said. "We have to earn people's trust, and that's going to take a long time."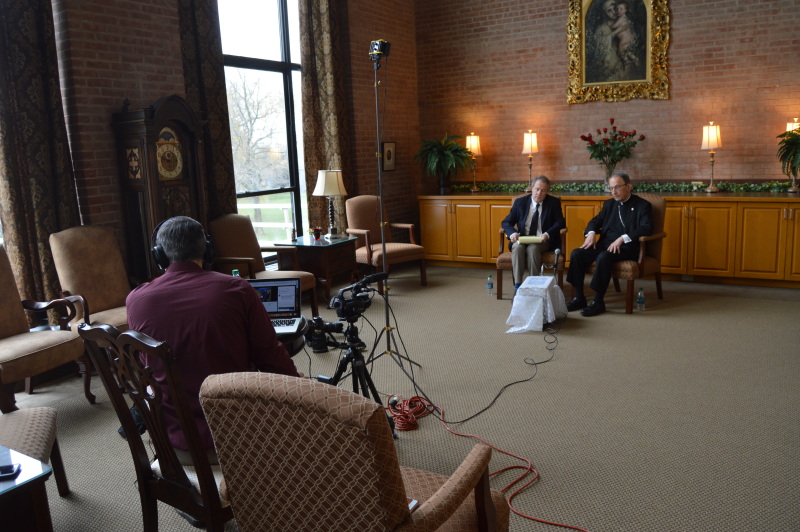 Bishop Persico also said that victims need to hear an apology from him, and that he tells them he is sorry for what they've experienced.

"It should never have happened," he said. "These were people they trusted and put their faith in."
The bishop was emphatic in his closing comment.

"In no way do I think that this is over," he said.
The interview is available here in its entirety.
-