'HAND OF THE LORD' SPARED OHIO TOWN AMID TRAIN DERAILMENT, SAYS PRIEST
By Gina Christian, OSV News
02/05/2023
(OSV News) — An Ohio priest told OSV News "the hand of the Lord" prevented a train derailment in his town from turning deadly.

Some 50 cars from a freight train derailed at approximately 9 p.m. EST Feb. 3 in East Palestine, Ohio, near the Pennsylvania border.

No injuries were reported following the crash, which sparked a massive fire that continued to burn Feb. 4.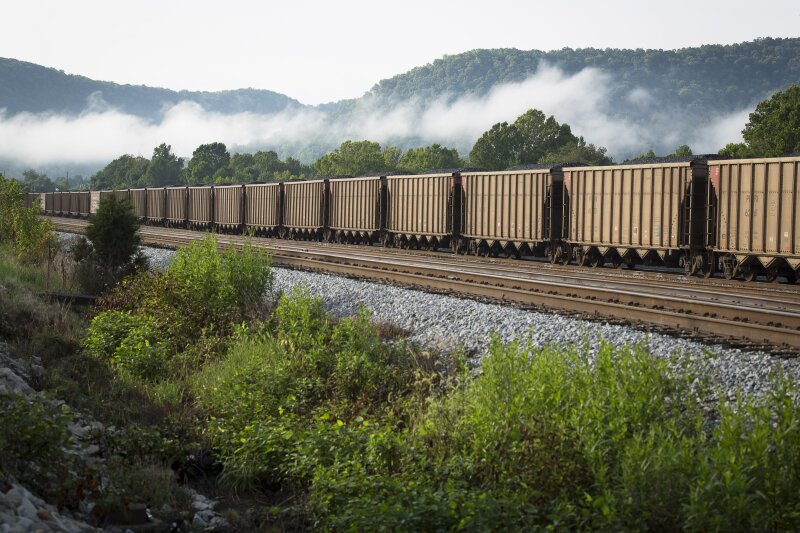 "Thankfully, there was no loss of life, and that in itself is a miracle," said Father David Misbrener, pastor of the Our Lady of Lourdes and St. Jude Parish Communities, located in East Palestine and Colombiana, Ohio respectively.

Rail operator Norfolk Southern advised media that the train — which was traveling from Madison, Illinois, to Conway, Pennsylvania – contained more than 100 cars, with 20 carrying hazardous materials.

National Transportation Safety Board (NTSB) member Michael Graham, who held a Feb. 4 news conference, said 14 of the derailed cars were carrying vinyl chloride, a flammable gas used to make hard plastic resin.

Officials evacuated residents within a one-mile radius of the crash, and an estimated 5,000 residents have been advised to shelter in place as firefighters, the NTSB, the Ohio Environmental Protection Agency and Norfolk Southern officials continue to respond to the situation.

Due to the local declaration of emergency, the 8:30 a.m. Mass Feb. 5 was canceled at Our Lady of Lourdes, with parishioners encouraged to instead celebrate at St. Jude, said Father Misbrener.

Our Lady of Lourdes, located just under a mile and a half from the wreck, is "right at the tail end of the fire," he told OSV News. "Those chemicals are still burning."

Father Misbrener said he had traveled to the crash site, having seen "the black smoke billowing up."

He also traveled to the high school at which those evacuated gathered, noting the Red Cross was attending to their needs. Many will likely stay "with friends and neighbors," he added.

The priest also received a call from Bishop David J. Bonnar of Youngstown, Ohio, who "asked if everyone was OK."

Father Misbrener told OSV News he and his parishioners are offering prayers of gratitude that the derailment did cause even greater damage.

"It could have been a real disaster had that thing exploded in town," he said.

Those prayers will be redoubled at a special afternoon Mass Feb. 10 at Our Lady of Lourdes, ahead of the Feb. 11 Marian feast.

"If you're a person of faith, you have to believe that the hand of the Lord is in something like this," said Father Misbrener.
-