#HOLY WEEK AT HOME INITIATIVE ANNOUNCED
Anne-Marie Welsh
04/03/2020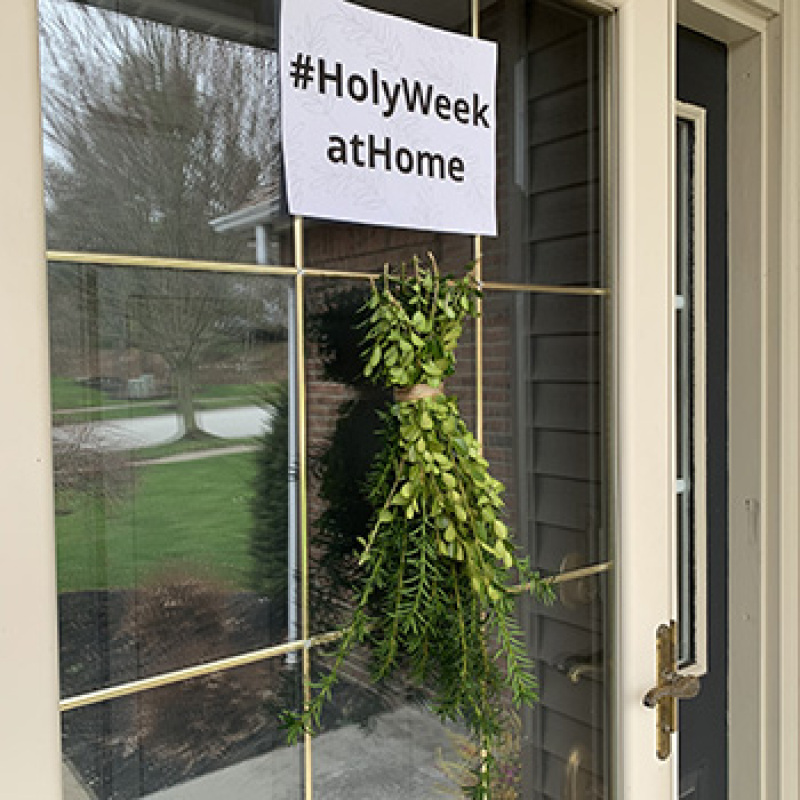 In an effort to create a sense of unity and to help Christians observe some of the holiest days of the year appropriately while unable to attend church, the Diocese of Erie has launched #HolyWeekAtHome. The campaign begins by asking people to hang greens on their front doors on Sunday, April 5, in observance of Palm Sunday.
The ideas presented by the diocesan Office of Faith Formation can be accessed at www.ErieRCD.org/HolyWeekAtHome.html. A door decoration, prayer, short video and activity are listed for each of the following days:

April 5, Palm Sunday
April 9, Holy Thursday
April 10, Good Friday
April 11, Holy Saturday
April 12, Easter Sunday.
The initiative grew from a social media posting by the Oregon-based Missionaries of the Holy Spirit, whose idea to hang branches on doors to mark Palm Sunday has caught on across the country.
In addition, the diocese has published Celebrating the Easter Season at Home, the first digital-only edition of its flagship publication, Faith magazine. The publication can be viewed at www.ErieRCD.org. PDFs of individual articles featuring ideas ranging from a recipe for "Resurrection Rolls" to staying close to God and others during this time of isolation can be downloaded and shared from www.ErieRCD.org/inspiration.html.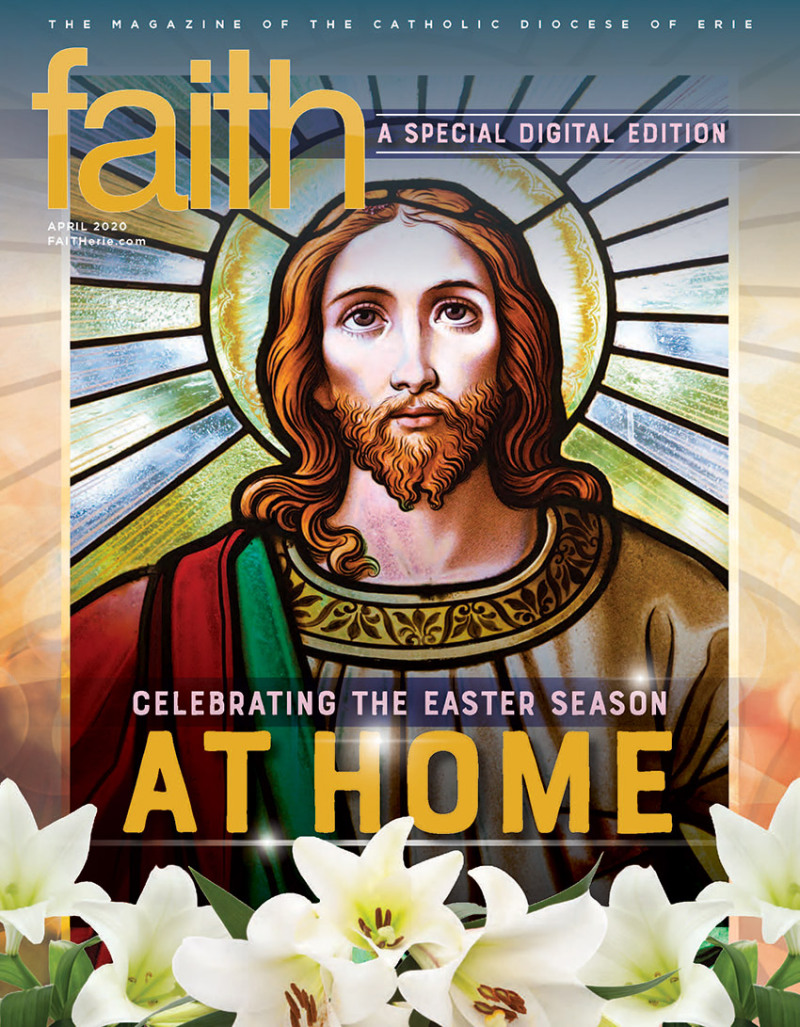 The magazine also includes an Easter message from the Most Rev. Lawrence Persico, bishop of Erie.
Many pastors in the diocese are livestreaming Masses from their parishes each Sunday. The Diocese of Erie will livestream Holy Week events with the bishop as follows:
Sunday, April 5, 11 a.m.: Palm Sunday Mass
Monday, April 6, 1 p.m.: Chrism Mass (holy oils for all parishes to use throughout the year will be blessed by Bishop Persico)
Wednesday, April 8, noon: Stations of the Cross devotion
Thursday, April 9, 7 p.m.: Holy Thursday Mass
Friday, April 10, 3 p.m.: Good Friday Service
Sat, April 11, 8:30 p.m.: The Easter Vigil Mass
Events may be found on the diocesan Facebook page: www.facebook.com/eriercd or on the diocesan website at www.ErieRCD.org/livestream.html.
The campaign and livestreamed events are designed so that individuals and families can make Holy Week and the Easter season meaningful, given the fact that communities cannot gather to worship during the current pandemic.
-