In the presence of grace: Personal reflections of faith and adoration
by Sanibel Stravinsky
08/22/2023
The Eucharist has always had an extraordinary and special impact on my life. One of my favorite places is the St. Joseph Adoration Chapel in Erie. It is a place I often go to spend time with our Lord. This sacred space has witnessed some of the most cherished moments of my life, and many prayers have been answered within its walls. Although I could recount numerous instances of answered prayers through adoration, I will instead emphasize moments when I sought adoration during times of confusion and uncertainty about God's plan for me.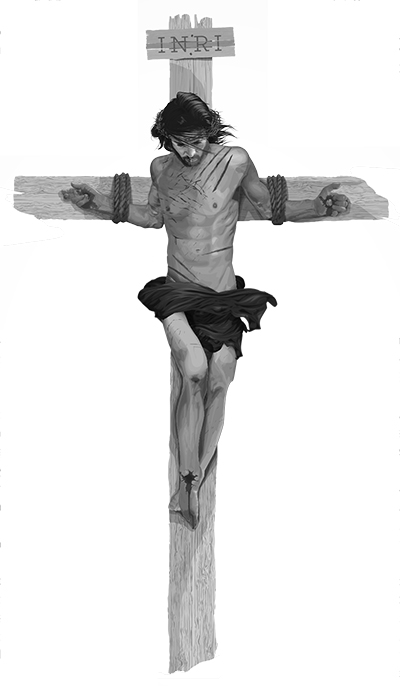 I personally find it challenging to go to adoration when suffering or going through difficult times in life. It's easy to express gratitude for blessings when life is going smoothly, but it becomes difficult when God's presence or answers seem elusive. In these moments, I believe it is crucial to cling to Jesus and remain in his presence. On one such occasion, while kneeling in prayer in the ado-ration chapel, I realized that Jesus gave us the Eucharist right before his own suffering and death. He bestowed upon us this incredible gift of his body and blood, knowing full well that he would soon endure unimaginable pain for our sake out of his immeasurable love for us. And it was at this moment that I realized that whatever I am going through, I am not alone, and I can unite my suffering with Jesus. I may not understand his plan or actions, but I know, love and trust him.
Earlier this year, I attended the FOCUS SEEK conference in St. Louis, Missouri, where, one night, thousands gathered for the adoration of the Lord in the Eucharist. It gave me chills and brought me to tears to see everyone in the stadium kneeling on concrete because they all knew our Lord was present in the Eucharist. The conference also featured a perpetual adoration chapel, where while praying, it hit me that everyone at this conference was trying to see Father Mike Schmitz, Edward Sri, Matt Fradd and other notable people who do so much to help promote our Catholic faith and draw people to the Lord. Still, the most important person was right here in this chapel. Je-sus Christ, the Savior of the world, was right there, fully present in the Eucharist.
My favorite almost saint is Blessed Carlo Acutis, known for spreading the word about Eucharistic miracles. Yet, we experience such a miracle every time we attend Mass and witness the transformation of bread and wine into the body and blood of Jesus. Jesus gave us his body and blood. But not only on the cross. He gives it to us at every single Mass and continues to be present at adoration. It is both humbling and awe-inspiring that Jesus Christ, the second person of the Divine Trinity, who suffered and died for our sins, desires such closeness and intimacy with us that he allows himself to be present in the host, so we can receive him and unite with him. It is the purest ex-pression of agape love. My ongoing prayer is for more people to open their hearts and minds to the full presence and love of Jesus Christ in the Eucharist.
LEARN MORE
Watch Sanibel's testimony video
Do you have a Eucharistic experience you would like to share? Send it to vdragone@eriercd.org for consideration.
-