JOHNSONBURG PARISHIONER COMPETES AT OLYMPICS
Mary Solberg
08/09/2021
JOHNSONBURG, PA — Mike Shuey, a member of Holy Rosary Parish in Johnsonburg, participated in the men's javelin competition on Aug. 3. A chance mishap, however, cut short his hope for Olympic gold.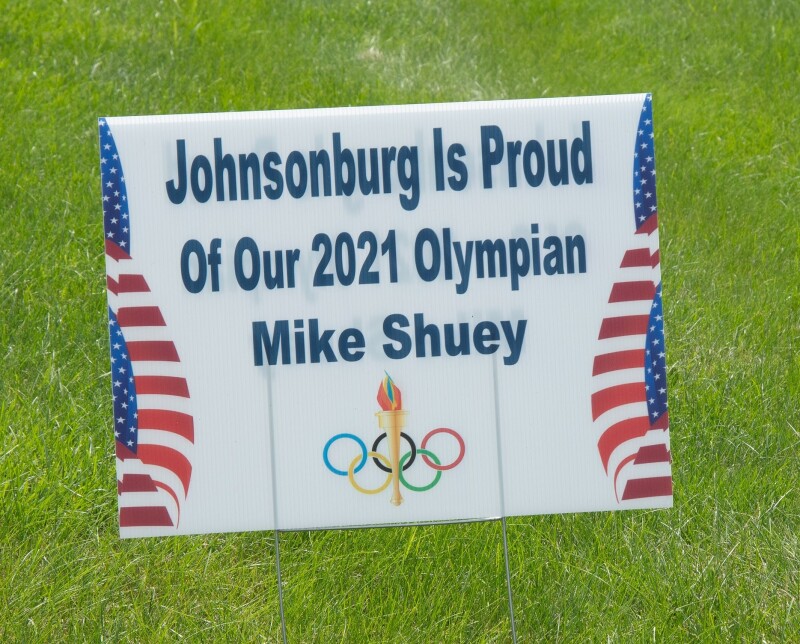 While making his first of three throws, Shuey, 27, sustained what an MRI later showed as a posterolateral corner (PLC) injury to his knee. On Facebook, Shuey explained that an outside ligament pulled away from a joint capsule, causing a bone bruise.
"They told me I was 1 mm from tearing everything," Shuey wrote.
Despite the pain, he attempted two more throws, but none qualified him for the javelin final.
"We are heartbroken," said his mother, Donna Shuey, who with her husband, Bill, and their family watched the competition from their home in Johnsonburg.
The Shueys talked to their son that night, as well as his coach and a doctor. They said surgery wasn't needed, but Mike will have to undergo five to seven weeks of physical therapy.
They're already talking about him being ready for next year's World Athletics Championships, which he already has qualified for. He's also expected to participate in the 2023 Worlds, followed by another shot at Olympic glory in Paris in 2024.
But to his family back home in Johnsonburg, Mike Shuey is a champion, no matter if he comes in first or last. Throughout the build-up to the Olympics, residents and businesses throughout Elk County and beyond hung banners and signs cheering him on.
Even his home parish of Holy Rosary in Johnsonburg wished him well on the digital sign outside the church.
"If you drive through Johnsonburg, Ridgway and St. Marys, you'll see red, white and blue signs everywhere," says Becky Bloam, parish secretary. "We've never had anyone from here go to the Olympics."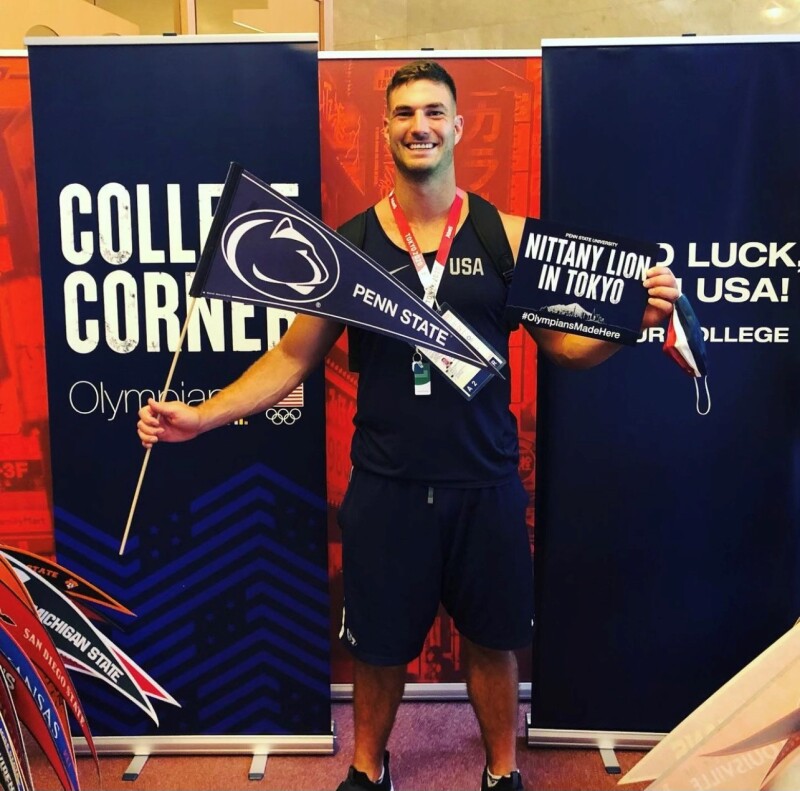 They're used to seeing Mike Shuey do great things as a star athlete representing Johnsonburg Area High School and later Penn State University. He was state champion in the javelin during high school and was named a Big 10 champ twice during his college years. Recently, he regained his No. 1 status in the United States, before the Olympics, when he threw 85.67 meters at the American JavFest at East Stroudsburg University of Pennsylvania.
Only four people in the country have ever thrown a javelin that distance.
"I think he got where he is because of a lot of faith, hard work and determination," says Donna Shuey, his mother. "Every time I hear an interview, he says who helped him get there. He won't ever forget where he came from."
Donna and Bill Shuey had expected to attend the Tokyo Games this year, but those plans were scrapped due to the pandemic. They have remained positive about their son's return to competition despite his unexpected knee injury.
"Faith is so important, or else you just give up and throw in the towel. Mike depends on his faith, absolutely," Donna Shuey says.
-