MANY SCHOOLS GO MASK-OPTIONAL AS COVID CASES SUBSIDE
Mary Solberg
03/01/2022
ERIE — With a significant and consistent decline in new COVID-19 cases nationwide and regionally, most Catholic schools in the Diocese of Erie have rescinded their mandatory masking directives.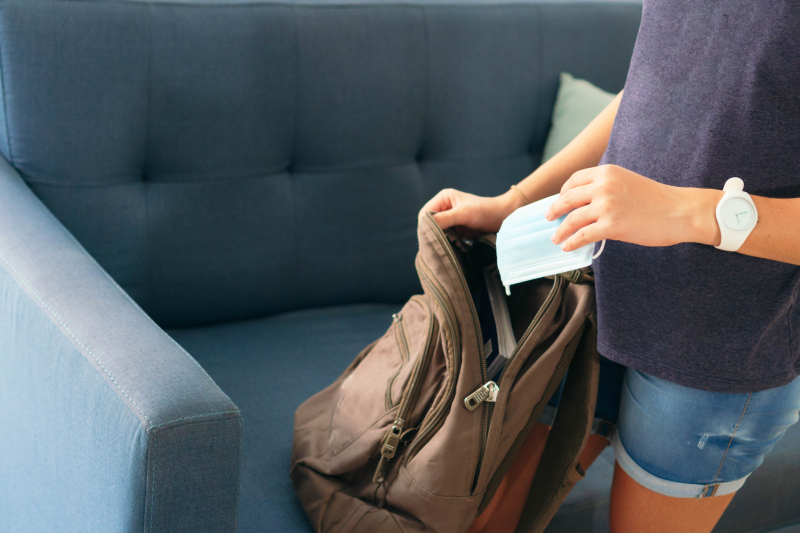 The end of masking mandates, at least for now, comes after two years of COVID restrictions. But while masks are mostly not required, many schools have entered a "mask optional" phase and still urge continued vigilance against the virus.
The Erie Catholic School System (ECSS), by far the largest system in the 13-county diocese, will continue with mitigation efforts at each of its six campuses. Its efforts include social distancing in the classroom and cafeteria. Unvaccinated staff, students and visitors are also strongly encouraged to continue to mask when in Erie Catholic school buildings.
Additionally, ECSS students riding on local school district and/or ECSS buses are still required to mask. Masking also will be required if a student has been exposed to someone with COVID-19 and returns to school after quarantine. As with current protocol, if the number of positive COVID-19 cases within any school reaches or exceeds 5 percent of the student population, a masking mandate will be reinstated.
"I am so proud of all the school administrators who have dealt with the incredibly difficult circumstances of COVID over the past two years. Their prudence, fortitude and faithfulness have demonstrated that our Catholic schools are indeed a light in the darkness," said Jim Gallagher, superintendent of Catholic schools in the diocese.
ECSS President Bridget Philip also thanked school principals, teachers and staff for their unwavering perseverance through the masking policy.
"Their leadership and example have been remarkable," Philip said. "I look forward to the remainder of the school year with a renewed focus on the positive achievements and events we have happening at every campus."
In February, the following school systems were mask-optional: Elk County Catholic, Erie Catholic (Blessed Sacrament, Our Lady of Peace, St. George, St. James, St. Jude and St. Luke schools), Erie Catholic Preparatory School (Cathedral Prep, Villa Maria and Mother Teresa Academy), DuBois Area Catholic Schools, and Venango Region Catholic School (St. Stephen and Venango Catholic High School). Further, two parish-based schools (St. Francis in Clearfield, and St. Joseph in Warren) have rescinded their mandates. At press time, other parish-based schools, as well as the Shenango Valley Catholic School System (Hermitage) and Mercyhurst Prep (Erie) were reviewing their policies.
"Our schools will continue to move forward and adapt as needed," Gallagher said.
-