MERCYHURST UNIVERSITY JOINS NATIONAL QUEST TO SWIPE OUT HUNGER
Mercyhurst University
02/16/2021
ERIE —The pandemic has become the epicenter of everything from elections to college life but, in terms of the latter, there is a more invisible foe – hunger.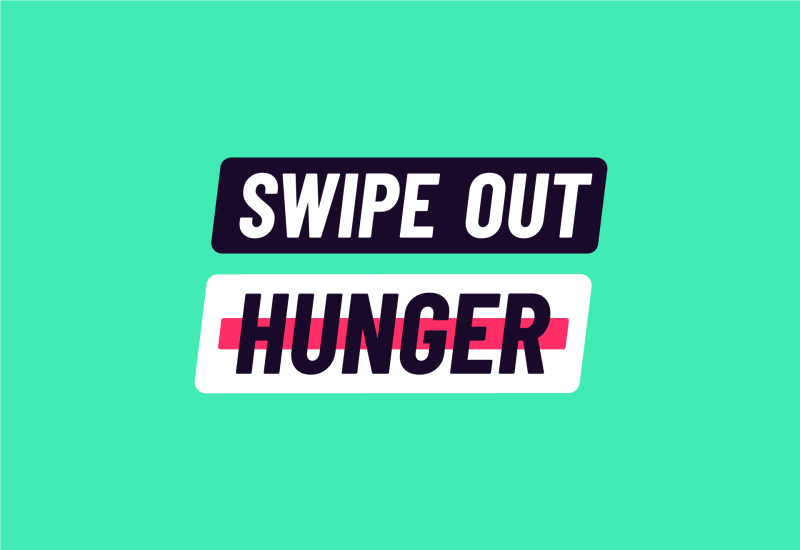 That college students could go to class with stomachs aching and heads pounding due to hunger is a widespread problem that has long flown under the radar, exacerbated further by COVID-19. Many students who once worked part time to earn money for meals, for example, have been deprived of that opportunity.
"I'm struggling to pay my bills and eat," said one student, who asked not to be identified. The student has been getting assistance from the university's food pantry, which provides free staples to students in need. Recently, the university chose to augment its anti-hunger efforts by joining the national Swipe Out Hunger campaign.
According to the nonprofit's website, "one in three college students faces food insecurity nationally; the stigma around being low-income and shut out from a communal space like the dining hall has kept the conversation out of mind for many college and dining administrators."
Not so at Mercyhurst, where four campus groups – the Organizational Leadership (OL) graduate program, the university's Community Engagement and OneCard offices, and food services provider Parkhurst Dining – came together to enable students and employees with extra meal swipes on their dining cards to donate them to their peers.
"As a graduate assistant for the men's and women's water polo teams at Mercyhurst, I saw many players who had swipes left on their cards at the end of the semester that they were giving away at will," said Alyssa Diacono, who graduated from the OL program last year and is now coach of the inaugural water polo program at Mount St. Mary's University in Maryland. "I thought, 'wouldn't it be great if we could corral those swipes someplace where students who actually need them could get them?'"
Diacono was one of several OL students who had researched anti-hunger initiatives at 60 U.S. colleges and universities as part of their capstone course directed by Dr. Anne Zaphiris; the end result being a rebranding of the university's food pantry, the Mercy Market, and launch of Swipe Out Hunger.
Ultimately, Zaphiris said, two student teams worked on various facets of the project during 2019 and 2020. Now alumni, they include Diancono, Karlie Bizarro, Jessica David, Austin Shinhearl, Haleigh Giebel, and Theresa Pfister.
Both teams worked with John Patterson, director of protective services and the OneCard office, who installed the internal software and created the means for students to use the GET app to donate meals at Parkhurst facilities on campus. Colin Hurley and Bethany Woods of Community Engagement, executive director and associate director, respectively, helped launch the program and continue to oversee its operation.
"We don't always know someone's full situation or story, but we know through actions of mercy we can develop ways to support our students in need," said Hurley in acknowledging the college community's generosity. When spring semester started Jan. 25, he noted, the program had already banked 1,400 donated swipes, which students are now accessing discreetly and confidentially.
"To see this program come to life is so rewarding," said Diacono. "Students who couldn't afford to go eat dinner in the dining hall with their friends now can. It impacts students on so many levels – emotional, mental and physical."
Over the last 10 years, Swipe Out Hunger has scaled its operation and other innovative anti-hunger programs to more than 120 colleges in 39 states. Emily Kass, community engagement manager for the nonprofit, had this to say about Mercyhurst's involvement: "We're so excited to hear about the great success of the inaugural campaign kickoff and are looking forward to the distribution of these meals to those who need them. Our sincerest gratitude to the whole Mercyhurst community for partnering with us here at Swipe Out Hunger in an effort to end college student hunger."
Also supportive in the program's launch were Dr. Laura Zirkle, vice president for student life, and Dr. Greg Baker, vice president for mission.
-