NET MINISTRIES APPOINTS VETERAN MISSIONARY AS NEXT PRESIDENT TO SUCCEED FOUNDER
By Dave Hrbacek/OSV News
01/09/2023
ST. PAUL, Minnesota (OSV News) — After serving NET Ministries in West St. Paul for 25 years, David Rinaldi has been named the organization's new president, succeeding Mark Berchem, who founded the Catholic youth ministry in 1981 and has served as its president since then. Berchem will help with the transition and serve as a strategic adviser.

Most recently, Rinaldi has served as NET's vice president of mission, leading the training of 1,500 missionaries over the last 10 years. He also is a national Catholic speaker who has given more than 1,400 presentations, and holds a master's degree in theology.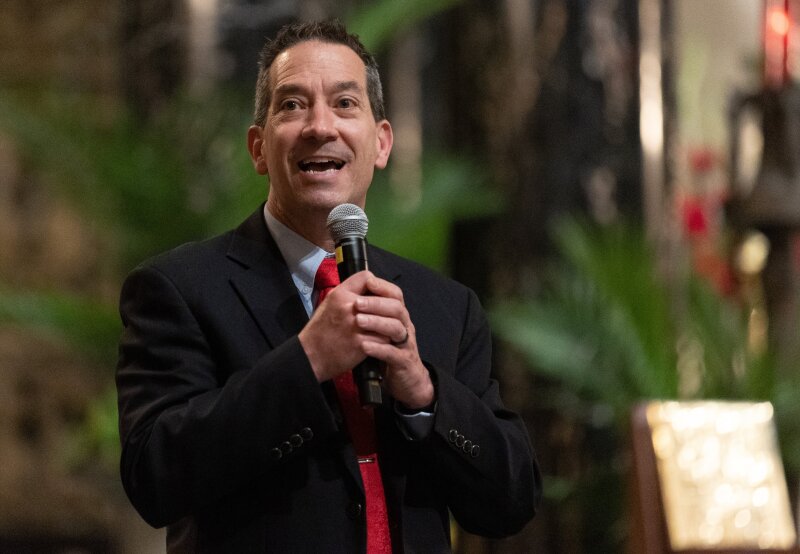 "Serving with NET for the past 25 years has been an incredible gift," Rinaldi said in a press release. "Because Christianity is no longer the driving force of our culture, the work of NET Ministries is more important than ever. Over the past 40 years, we've brought the Gospel to 2.2 million young people. I'm excited to reach another million over the next six years as we implement our strategic plan."

Selecting a new president is part of this strategic plan, and it came at Berchem's suggestion at the start of the process. Berchem said he has been "privileged" to lead an organization that sends teams of missionaries across the country, and has facilitated 158,000 retreats and other evangelistic events. After working with a search committee to identify and interview candidates for his position, he said Rinaldi is the right person for the job.

Bishop Andrew Cozzens of Crookston, current NET board chairman, agreed.

"Everyone who knows Dave Rinaldi knows of his incredible love for Christ, the Church and NET Ministries," said Bishop Cozzens, who also served on the search committee. "He is a dedicated evangelist who has proven himself over many years. The search committee was impressed with his creativity, passion and vision to bring our strategic plan to fruition. Under Dave's leadership, NET Ministries will have a bright future."

Under the strategic plan, NET's goal is to share the Gospel with one million young people by 2028. Along with appointing Rinaldi, the ministry has expanded its regional offices, its YDisciple program for parishes and schools, and its headquarters building in West St. Paul, with the addition of 18,000 square feet that includes 14 new classrooms and a larger gathering space.
-