OCT. 8 HELPING HANDS GALA TO SUPPORT THE WORK OF CATHOLIC CHARITIES
Anne-Marie Welsh
09/20/2022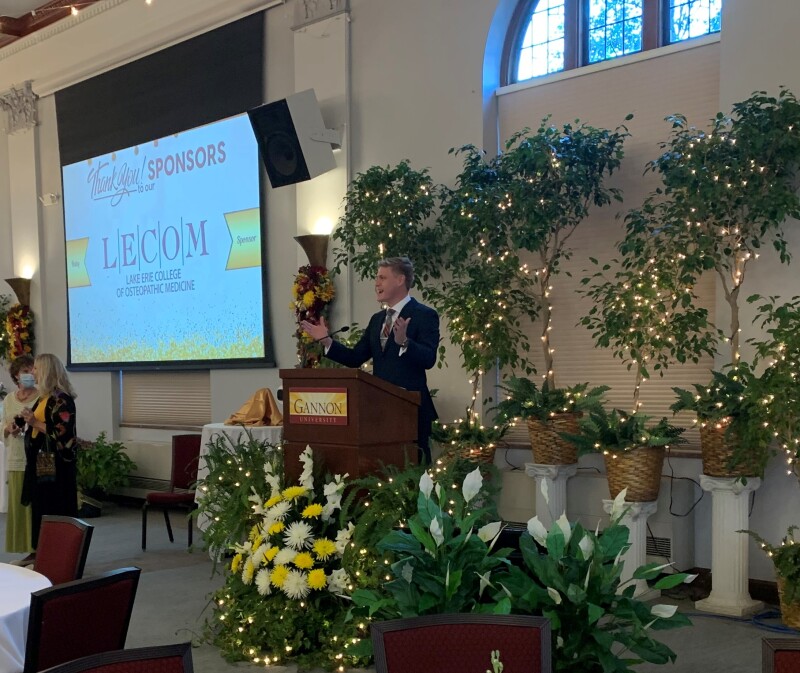 "St. Martin's and staff has made it possible for me to stand on my own two feet, and helped me with rental assistance and then some."

The testimonial, signed simply from a woman named Ann, demonstrates a key aspect of the work of Catholic Charities in the Diocese of Erie. Whether it is through assistance with securing a mortgage, a shelter for homeless men in Clearfield, classes designed to strengthen families in Farrell, food pantries, thrift shops or a wide array of counseling services sprinkled throughout northwest Pennsylvania, Catholic Charities is committed to addressing immediate needs as well as long-term problems, always in the name of Christ.

This year, Catholic Charities' annual premier fundraiser, the Helping Hands Gala, will be held on Sat., Oct. 8 from 6 to 8 pm at Gannon's Yehl Ballroom in Erie. Only a few dozen tickets are still available for the event, which includes an hour of cocktails and hors d'oeuvres, followed by a program. Bishop Lawrence Persico will offer remarks, and Ethan Kibbe, of Erie News Now, will serve as emcee. The evening also includes a silent auction with items ranging from dinner with Bishop Persico to tickets for skiing, a photo shoot and several themed baskets. To attend, to view the livestream or to bid in the silent auction, visit the event's webpage.

"Last year, we saw that having people together, especially after not being able to gather for so long, makes a big difference," says Erin Tubbs, interim executive director of Catholic Charities for the Diocese of Erie. "There's an energy in the room when people are talking about why this work is important. People can see what their donations accomplished last year, and it inspires them to offer support."

Tubbs says the livestream is a great option for many, especially because the diocese and Catholic Charities' services both cover 13 counties.

"We wanted to make sure the event would be accessible to everyone. We know the $100 ticket cost or traveling can be prohibitive, so this opens it up to all," she said.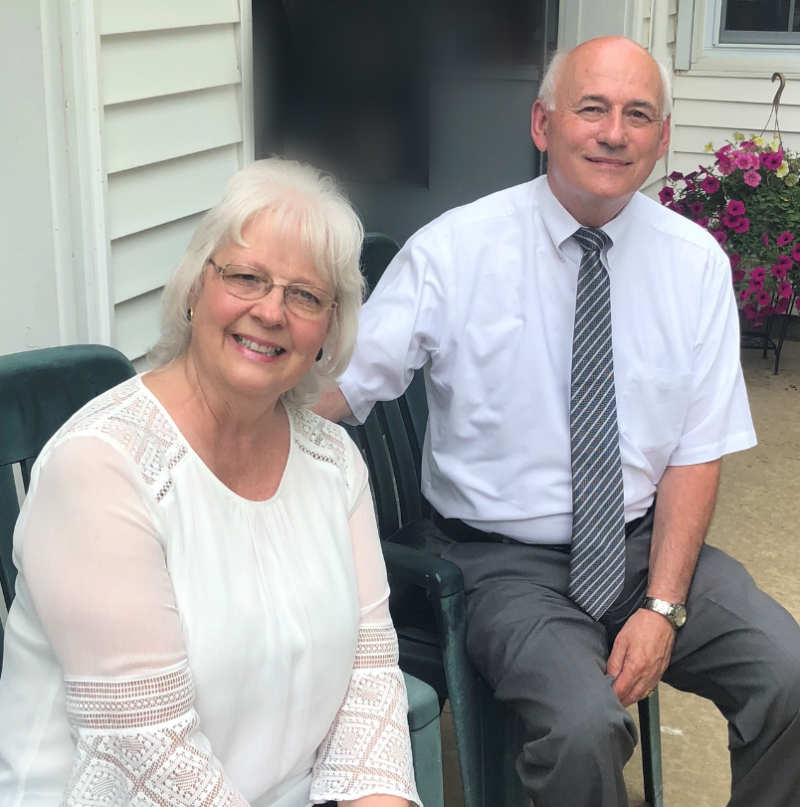 Deacon Dick and Tammy O'Polka, parishioners at St. Patrick Parish in Franklin, will be celebrated as the Catholic Charities' 2022 Helping Hands honorees for their commitment to church and community in the Diocese of Erie. The O'Polkas, who are preparing to celebrate their 50th wedding anniversary, have been the helping hands to many people in the region affected by homelessness, poverty, and illness.

Deacon O'Polka has served the people of the diocese of Erie as a diaconal assistant, parish temporal administrator and as pastoral coordinator at St. Patrick Parish in Franklin. He also is a religious education instructor and confirmation program volunteer. He has served as a fourth-degree Knight of Columbus and as a board member, investment advisor and treasurer on boards for organizations including the St. Elizabeth Center and Venango Regional Catholic School, both in Oil City, and Catholic Charities Counseling and Adoption Services in Erie.

Tammy also lives in service to her parish and the larger community. She is an extraordinary minister of Holy Communion, lector and choir member at St. Patrick's Church. With a strong family focus, Tammy also provides childcare for her grandchildren and cares for her mother who is in an assisted living facility.
The silent auction, accessible through the event page, will be open for one week beginning Oct. 1.

-