OUR MOTHER OF SORROWS MEMORIAL INSPIRES PRAYER
Anne-Marie Welsh
09/23/2019
For the second year in a row, faithful throughout the Diocese of Erie made an effort to stop by their churches on Sunday, Sept. 15, the memorial of Our Mother of Sorrows, to offer prayers as a result of the sex abuse crisis in the church.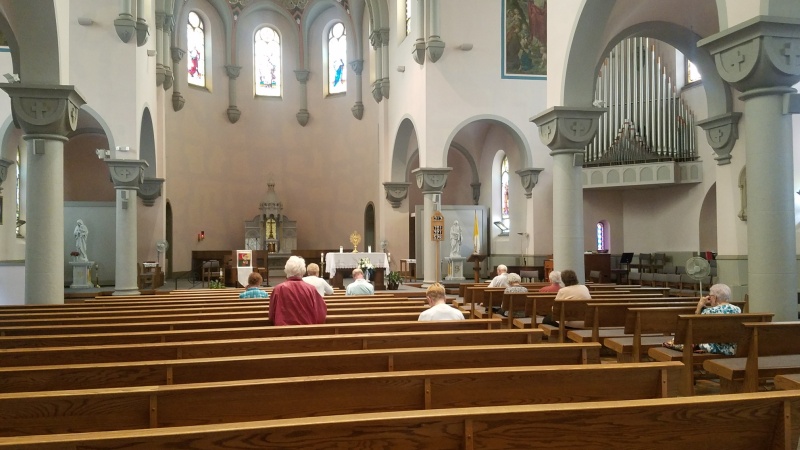 They were responding to an invitation from Erie Bishop Lawrence Persico, who asked people to visit a Catholic church to pray on the memorial. He also encouraged parishes to promote opportunities for Eucharistic adoration with the special intentions of victim/survivors, the healing of the church and the sanctification of the clergy.
Parishes in the 13 counties of the Diocese of Erie responded in a variety of ways.
Father John Miller, pastor of the partnered parishes of St. Stephen and St. Joseph in Oil City, offered parishioners copies of "Letter to a Suffering Church" (Word on Fire Catholic Ministries, 2019), a book-length essay by Bishop Robert Barron, auxiliary bishop of Los Angeles. Father Miller has been especially moved by the prayer at the end of the book.

"I think it can help people who are suffering," he said. "It focuses on the victims of sexual abuse, as well as the need to cleanse and purify the church." The prayer can be found at the end of Word on Fire's details about the book available at https://www.sufferingchurchbook.com/ .

The doors of all four churches in the Oil City area were open for prayer throughout the day Sept. 15.

St. Peter Cathedral in Erie also was open all day. Father Michael Ferrick, rector, and staff members arranged an array of devotions including morning and evening prayer, benediction and adoration. Bishop Persico began his day there with 6:30 am Mass.
On Erie's east side, the partnered parishes of St. John and Holy Rosary also left the doors unlocked all day. In addition to time for private reflection, parishioners participated in praying the rosary, the Divine Mercy chaplet, morning prayer and evening prayer with benediction.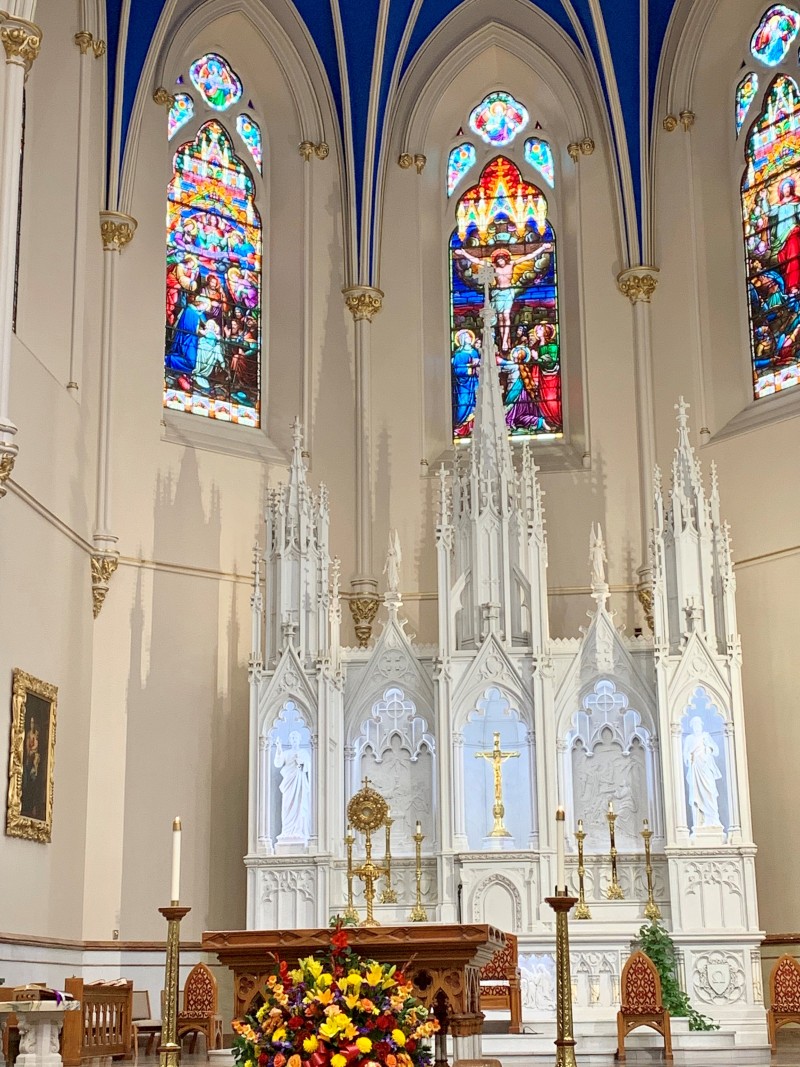 Announcing the Day of Prayer at St. Jude Parish in Erie, Father John Detisch used the bulletin to note his pride in his brother priests, "especially the younger ones, who have all 'hung in' and weathered through it. It has tightened up our fraternity, to be sure," he wrote. He said he was inspired by those who are continuing their ministry "simply because God called them to take care of His people, no matter what."
Bishop Persico expressed his own gratitude for the faith he has seen in parishioners, as well.
"I have been inspired and grateful that many Catholics have demonstrated true discipleship, witnessing to their faith in the past year," he wrote. "They have shown what it means to be charitable, to forgive and to live in hope. And they have understood how important this moment has been for survivor/victims."
-