PADRE PIO: THREE DEGREES OF SEPARATION
Anne-Marie Welsh
05/09/2022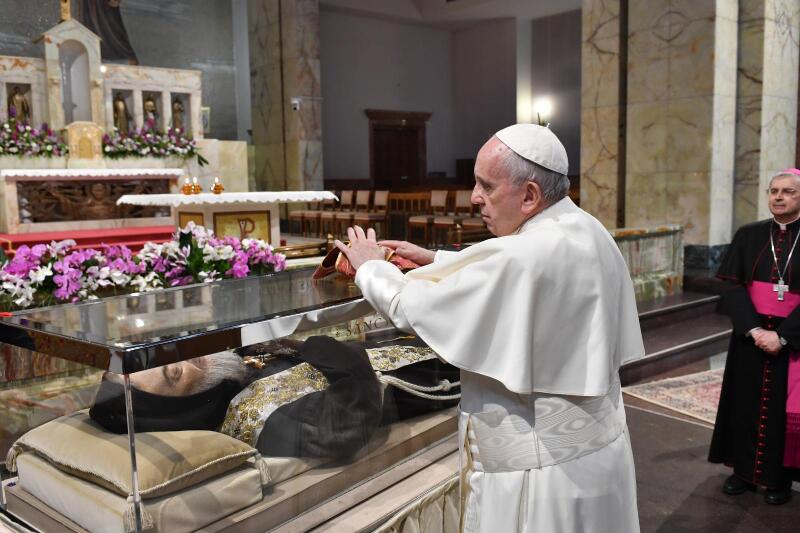 Relics of one of today's most beloved saints, Padre Pio, are coming to St. Francis Xavier Parish, 8880 West Main St., McKean, May 26-29. Those who are grateful for his generous intercessions will find ways to be there; those unfamiliar with the saint would be wise to read about his life and consider making the pilgrimage.
More information than one person can read is available about St. Pius of Pietrelcina (May 25, 1887 – Sept. 23, 1968). A Capuchin Franciscan, he is well known as a confessor and healer who spent most of his life at the friary in San Giovanni Rotondo, Italy. Numerous mystical experiences have been reported.
The arrival of the relics has given me reason to share the story my mother passed along to me from a conversation she had with a man who experienced healing through Padre Pio in person. Let me be forthright: I believe his accounts and am unabashedly among those who turn to the saint for intercession. I invite you to read with an open heart.
Mom actually met John Brooke-Little because he was a colleague of my father's. Dad was a medievalist at Penn State and got to know John, who served as a herald in London's College of Arms. (Find John Brooke-Little on Wikipedia.)
While Mom and John had met each other over the years, they had never had more than a casual, social conversation. But that all changed when she happened to come across a program featuring John as a guest recounting his experiences with Padre Pio on EWTN one day.
In short, Brooke-Little was involved in a terrible car crash in rural Italy, most likely in the 1950s. Transported to a local hospital, he eventually was able to ask the staff about the Franciscan friar who had come to visit him and asked to hear his confession. No one was able to identify who the friar might have been.

Returning home to England to complete his convalescence, John was plagued by significant headaches. A friend eventually convinced him to return to Italy so they could meet with Padre Pio, a friar with a growing reputation for his gift of healing.
The two began their visit with Mass. When Padre Pio entered the church, John was overjoyed to see it was the same friar who had heard his confession in the hospital.

"That's not possible," his friend assured him. "Padre Pio never leaves the friary." John is far from the only one who reported having encountered Padre Pio outside of the monastery walls. Many find it hard to even entertain the possibility of the gift of bilocation. I will leave it to readers to consider the testimony of his superior, Padre Carmelo Durante, on the matter, available here.

In any case, during their visit, Padre Pio took on the suffering of John's headaches. John's symptoms disappeared immediately. The two remained in touch over the years as Padre Pio oversaw the construction of the Casa Sollievo della Sofferenza, the Home for Relief of Suffering, a private scientific research hospital in San Giovanni Rotondo administered by the Vatican.
My mother, who now suffers from dementia, loved telling the story of being seated next to John at dinner soon after having seen him on television. John was a bit under-the-radar about his experiences, but did acquiesce when he could see her desire to hear the story first-hand. He later sent her a small book, no longer in print, that relayed his experiences in the form of poetry. (He was an academic, through and through.) One comment I especially remember from the book was that he was sometimes embarrassed at what he considered to be frivolous prayer intentions he brought to Padre Pio.
The man who would later be canonized by Pope John Paul II in June of 2002, would reprimand him for his reluctance, encouraging him to pray for daily needs and especially, to be very specific.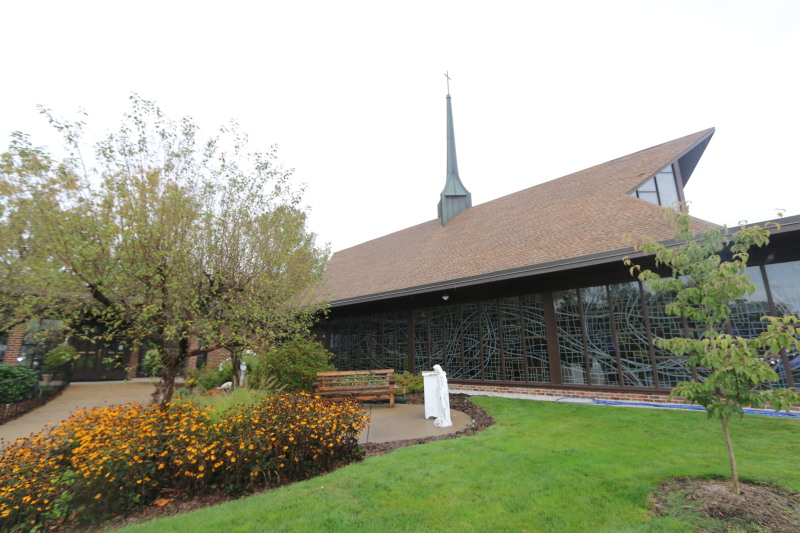 One more brief detail. John and his wife, Mary, knew Padre Pio was near death in September of 1968. John told Mom that during the middle of the night on September 22-23, at his home in England, he awoke with an agonizing headache unlike anything he had experienced since his healing. As Mary nursed him through the pain, they recognized the moment as being united with Padre Pio during his transition to eternal life. After a few hours, the pain subsided, and both John and Mary experienced what is known as the "odor of sanctity," a strong scent often compared to flowers that is sometimes associated with the death of a saint. While writing this essay, I looked up information about the death of Padre Pio; it pleased me to discover a first-hand account indicating he died around 2 am.
I share my recollections — bolstered by many answered prayers and opportunities to grow in faith through the intercession of St. Padre Pio — in the same way I offer thoughts and critiques to the good team of colleagues with whom I work: simply for your consideration. At the same time, his relics will be in the Diocese of Erie this month. I encourage you to take advantage of the opportunity.
For details about the when the relics will be on display, visit www.stfrancisxaviermckean.org/Relics.html#
-