PCC EXECUTIVE DIRECTOR PROVIDES INSIGHTS INTO HIS WORK ON BEHALF OF PA BISHOPS
Anne-Marie Welsh
11/04/2019
The Diocese of Erie and Gannon University recently hosted "Elections, Culture and Conscience," an evening of insights with Eric Failing, executive director of the Pennsylvania Catholic Conference (PCC). The event was part of an initiative the PCC introduced earlier this fall in an effort to help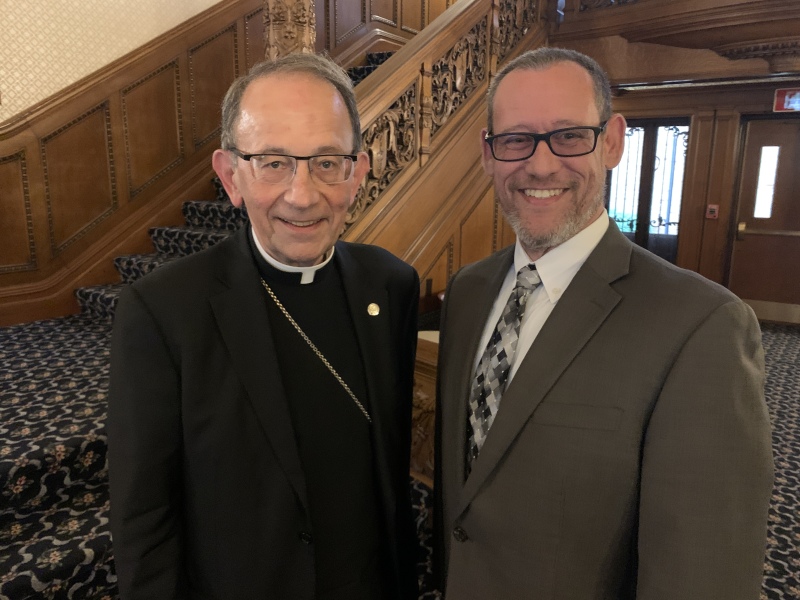 people understand the role it plays on behalf of the Catholic bishops of Pennsylvania.

Failing traveled to Erie with Al Gnoza, director of communications for the PCC.

During his presentation, Failing touched on a variety of topics of interest to the Pennsylvania Catholic Conference, from its support for the Down Syndrome Protection Act and the Minimum Marriage Age Bill to the Fetal Heartbeat Bill and Braille absentee ballots. He noted that thousands of bills are introduced during each legislative session, and said the PCC tries to touch base with legislators about any that could have an impact on Catholics or the Catholic Church.
Failing said he is interested in finding common ground with legislators, as opposed to only working with those who agree with the church on all issues. His approach has broken new ground in recent months, surprising some legislators who had never heard from the church in the past.
Failing celebrated his one-year anniversary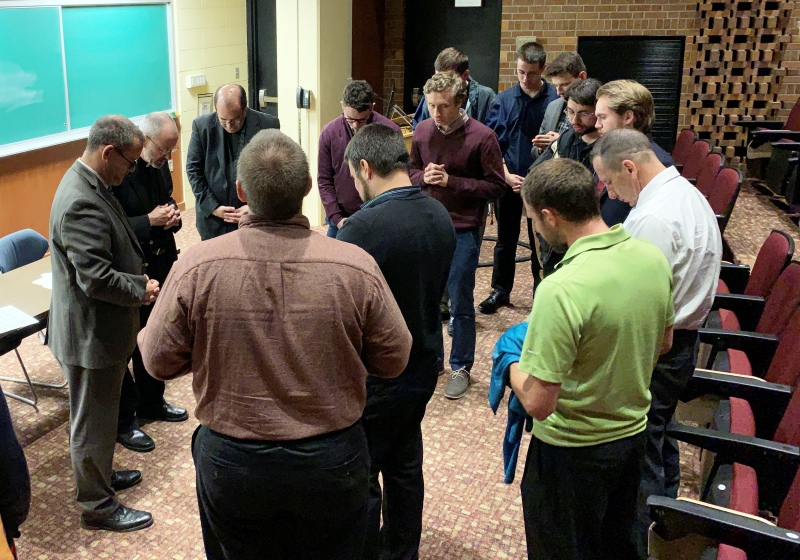 as executive director of the PCC in June. He was promoted from within, having briefly served as the director of Social Concerns for the conference. Prior to that he was vice president of sales, marketing and development for Pennsylvania Legislative Services.
As he welcomed people to the presentation, Bishop Lawrence Persico noted Failing has a deep knowledge of how Harrisburg works.
"I'm pleased to say, he is using that knowledge to help foster greater public understanding of the church's teaching and positions regarding morality, health, welfare, human rights, education and the common good," he said.
Seminarians studying at St. Mark Seminary and Gannon were among those in attendance, and peppered Failing with several questions about the political process. They stayed behind when the event came to a close, inviting Failing and Gnoza to join them in night prayer.
-