SCHOOLS TO CLOSE, ANOTHER PARISH RELEGATED IN ONGOING STRATEGIC PLANNING
Mary Solberg
01/21/2020
ERIE — More changes continue to be made in parishes and schools in the Diocese of Erie as a result of long-range strategic planning initiated more than three years ago.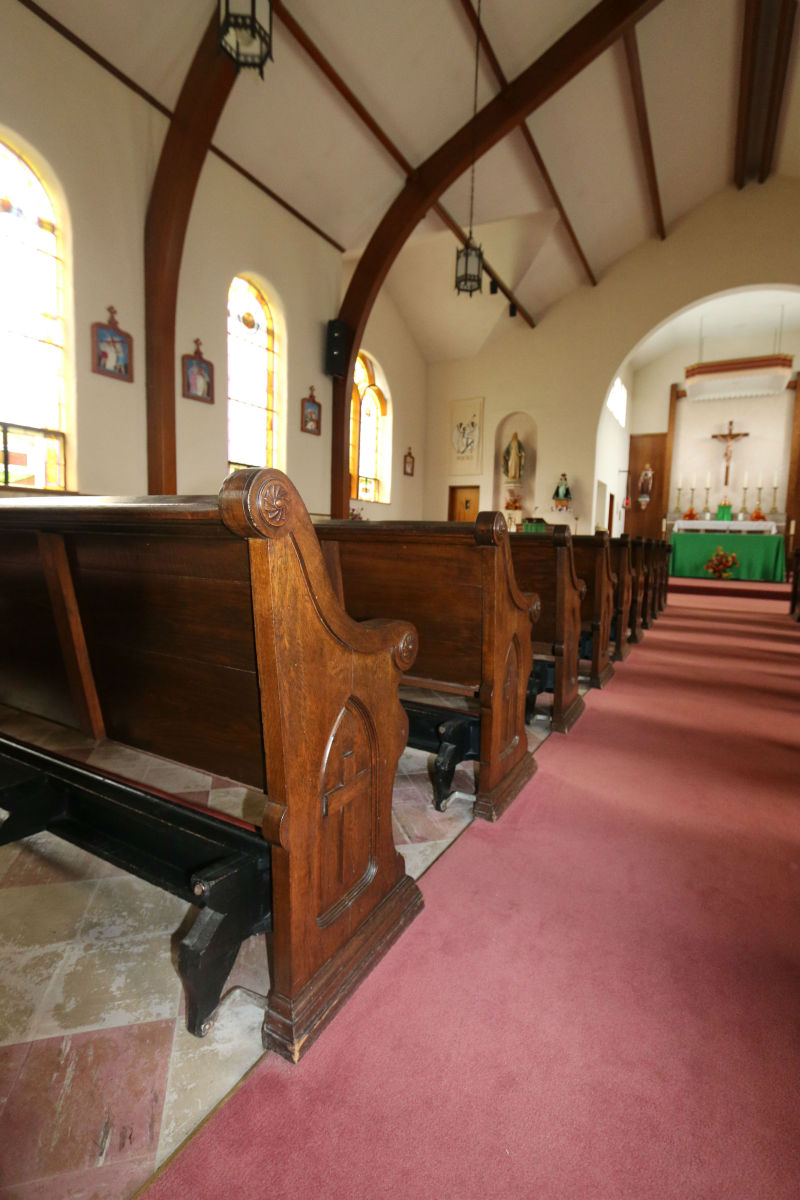 Last week, Bishop Lawrence Persico announced the most recent changes in Elk, Jefferson and Venango counties, each driven by decisions made at the local level.
Effective Jan. 26, St. Joseph, Husband of Mary Church in Anita, Jefferson County, will cease to be reserved for divine worship and, therefore, can be used for non-religious purposes. Among those purposes could be the sale of the building.
St. Joseph had been one of three secondary churches of Ss. Cosmas & Damian Parish, Punxsutawney. Regular Sunday Masses have not been held at St. Joseph, Husband of Mary since 2006. In 2010, it was brought under the umbrella of Ss. Cosmas & Damian, along with St. Adrian in Delancey, and St. Anthony of Padua in Walston.
The pastor, Msgr. Joseph Riccardo, and the parish finance council and pastoral council, asked the bishop to remove the blessing of the St. Joseph, Husband of Mary Church. They believe that Ss. Cosmas & Damian no longer has the financial resources to maintain all of its church buildings in a manner suitable for the celebration of the sacraments.
At this time, the status of St. Anthony and St. Adrian are not changed.
In Venango County, St. Patrick Elementary School in Franklin will be merged with St. Stephen Elementary School in Oil City, effective July 1, 2020, serving students in pre-school through grade six.
Additionally, seventh and eighth grades at St. Stephen Elementary will be moved to the Venango Catholic High School campus in Oil City. This new configuration will be developed as the Venango Catholic Middle School.
The board of directors of the Venango Regional Catholic School announced the changes after reviewing extensive information gathered in recent months by the board, stakeholders and the Catholic Schools Office of the Diocese of Erie.
The board cited serious financial conditions as contributing to the imminent merger. Those conditions have been brought about by demographic and economic challenges.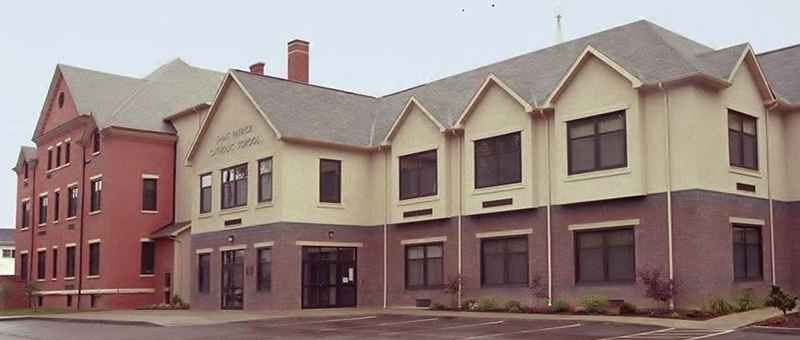 "We certainly know how difficult these kinds of changes are for all involved," the board stated in its letter to faculty, staff and school families. "Each campus provides a unique, safe, loving environment for its students, which made this decision even more heartbreaking. However, the ultimate rationale behind this unavoidable decision was to ensure financial solvency and to preserve the opportunity for all students in the Venango region to experience Catholic education grades PK [pre-kindergarten] through 12."
Jim Gallagher, superintendent of Catholic schools in the Diocese of Erie, thanked Laura Blake, Greg Merkel and the board for their work in face of "difficult realities."
He added, "Although significant change is always a challenge, I know that they will do everything possible to strengthen the schools in the system."
The board acknowledged the loss of some jobs because of the changes, but it pledged to do everything possible to assist displaced staff members.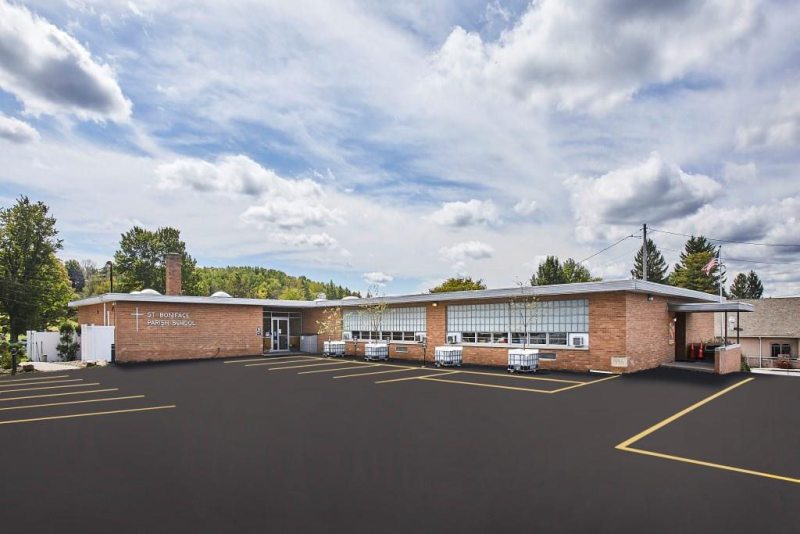 Also at the end of the school year, St. Boniface School in Kersey, Elk County, will be closed. The Elk County Catholic School System's board of directors voted unanimously to recommend closure of St. Boniface. Bishop Persico approved that recommendation on Jan. 14.
Founded in 1885, St. Boniface currently has 28 children enrolled in kindergarten through grade five. That number was expected to fall further next year; the board said its decision had to be made in order "to be responsible stewards of the community's resources."

"The faculty and staff at St. Boniface are first rate. The children are getting a great Catholic education with strong academics," said Sam MacDonald, president of the Elk County Catholic School System, acknowledging the closing made for a sad day for the Kersey community.
But he also offered a note of hope.

"The St. Boniface community has so much to be proud of," MacDonald said. "I have been honored to work with the teachers and families there. Ray Knight has been an incredible principal and a powerful advocate for our students. I have every confidence that he will lead the families and students of St. Boniface through the next several months with integrity. We will ensure these final months are memorable and cherished."

ECCSS officials promised to work closely with the families affected by the closure to discuss their options moving forward.
The school system also includes St. Leo School in Ridgway; and St. Marys Catholic Elementary and St. Marys Catholic Middle School, and Elk County Catholic High School, all in St. Marys.
For more details about changes to parishes and schools in the Diocese of Erie, go to www.ErieRCD.org and review news releases.
-