SERRA CLUB OF ERIE HONORS PRIEST, SISTER, DEACON OF THE YEAR
Anne-Marie Welsh
06/13/2022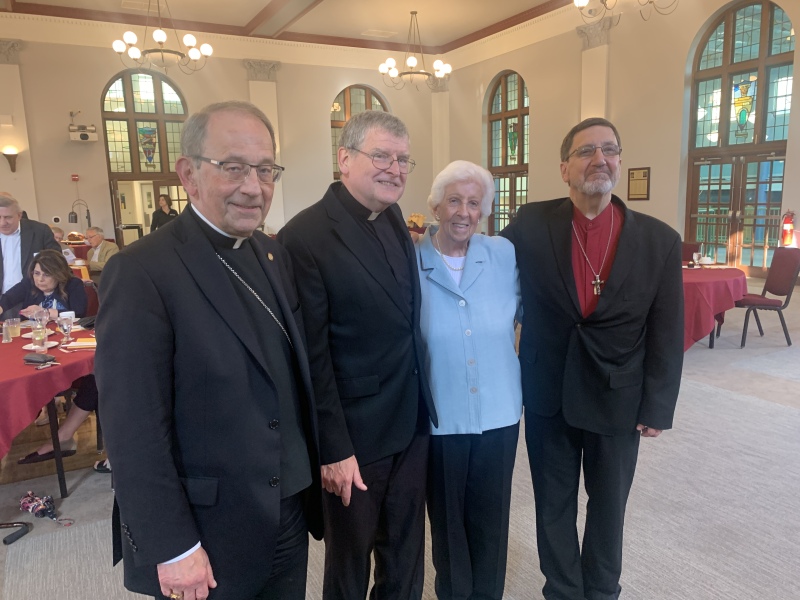 ERIE — In one of its annual highlights, the Serra Club of Erie named its priest, sister and deacon of the year its Installation Mass and Dinner held at Gannon University in Erie on June 7. Honored were Father John Jacquel, Sister Catherine Manning, SSJ, and Deacon Ralph DeCecco.
Since his ordination to the priesthood in 1983, Father John Jacquel has served in parishes in Bradford, Oil City, Clearfield, Morrisdale, Osceola Mills and Edinboro. He will complete his time as pastor of the partnered parishes of St. John the Baptist and Holy Rosary in Erie in July, when he will become pastor of another set of partnered parishes, St. Bernard of Clairvaux and St. Francis of Assisi in Bradford, including the mission church of Our Mother of Perpetual Help, Lewis Run. He has been an active member of the first Jesus Caritas group in the diocese, committed to monthly meetings of fellowship and prayer with other priests.
Sister Catherine Manning, SSJ, is well-known in the community for her work in many fields including education, healthcare and diocesan administration. Among the highlights in those areas were her service as director of admissions at Villa Maria College, CEO and president of Saint Vincent Hospital and as the first non-clergy vice-chancellor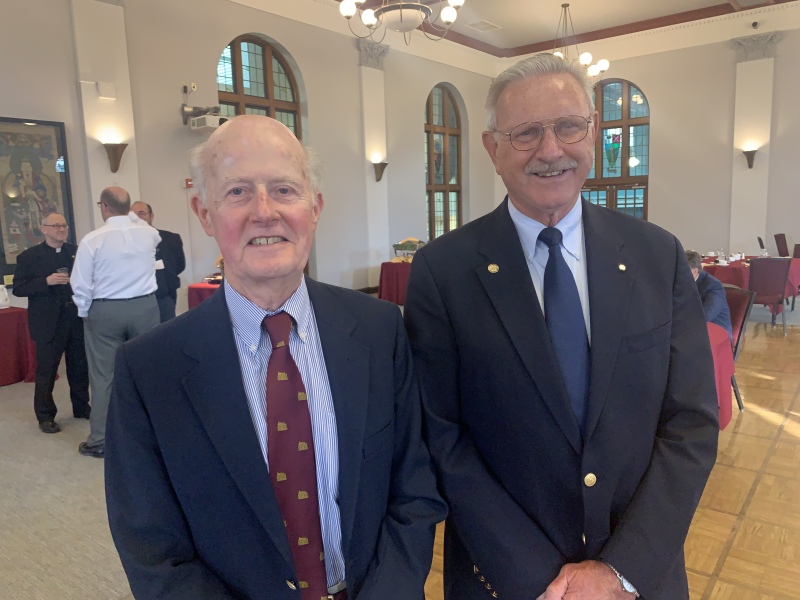 of the Diocese of Erie. She was the founding director of what has become the Catholic Foundation of Northwest Pennsylvania, and also has served on numerous local, regional and national boards.
Ordained in 1999, Deacon DeCecco serves as deacon assistant at St. Andrew Parish in Erie. He has served as a chaplain at multiple correctional facilities in western Pennsylvania, including as chaplaincy program director SCI Albion from 2014 to 2020, where he continues to work. Read about his award as 2021 Pennsylvania Prison Chaplain Association (PPCA) State Correctional Chaplain of the Year.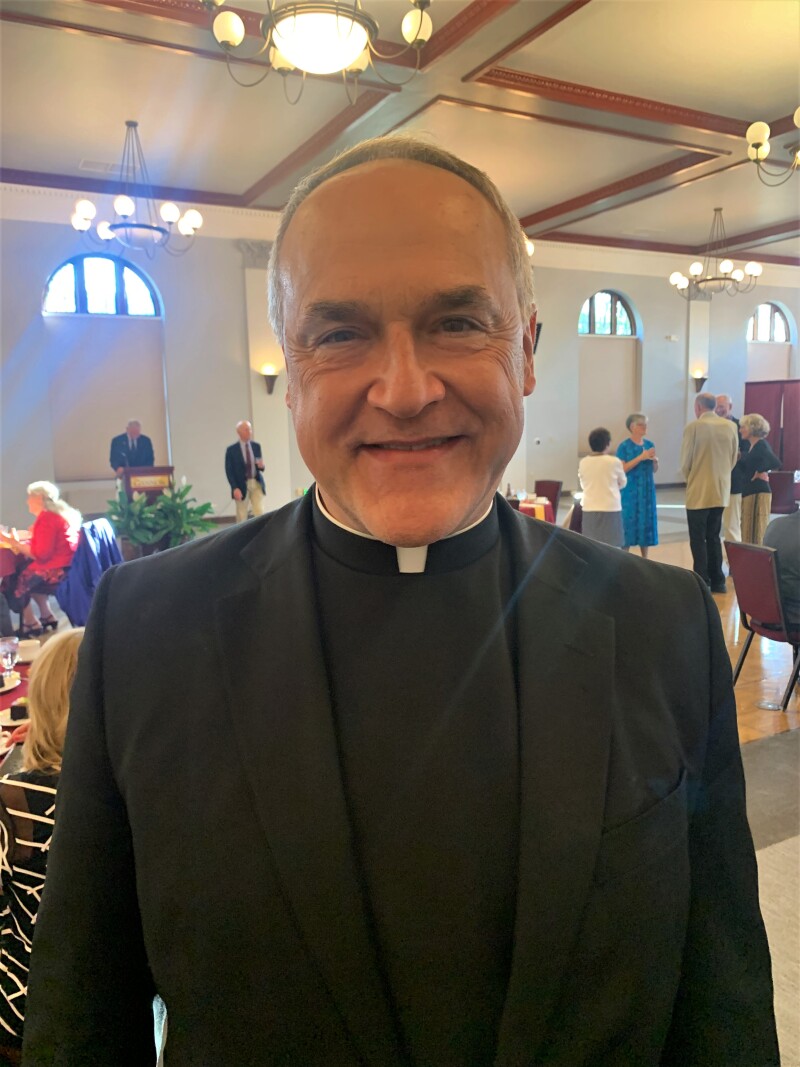 The term of Dennis Deiner, president of the Erie Serra Club, came to an end that evening as the gavel was passed to Thomas Guelcher. Father Scott Jabo, rector of St. Mark Seminary, also was introduced as the new chaplain for the club, a position that has long shared between Father Michael Kesicki, former rector, and Father Nicholas Rouch, former vice-rector.
Bishop Lawrence Persico, offered brief remarks about each of the honorees, and thanked Father Kesicki and Father Rouch for their faithful service. He also expressed his gratitude for the prayers and support of Serra Club members regarding vocations, and offered his blessing at the end of the evening.
-