SHOES 'DO THE TALKING' ON 10TH STREET
Sheila Grove
07/28/2020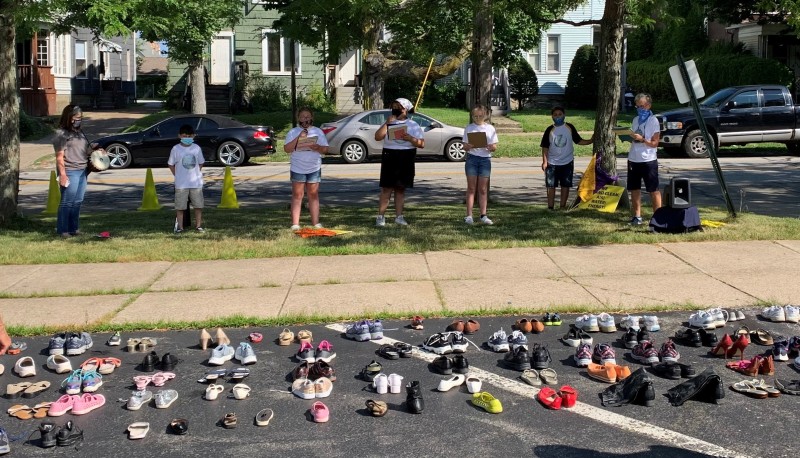 ERIE — Armed with creativity, determination, signs and slogans, the students at the Inner City Neighborhood Art House staged a unique demonstration on Fri., July 24. Due to COVID-19 restrictions on gatherings, they arrived at a creative way to call attention to their concerns about the health of the earth.
Rather than "do the walking," they let their shoes "do the talking" in the parking lot of the downtown Erie facility, accompanied by chants such as "our house is on fire" and "stop denying, the earth is dying," recitation of poems and speeches, and a drum circle.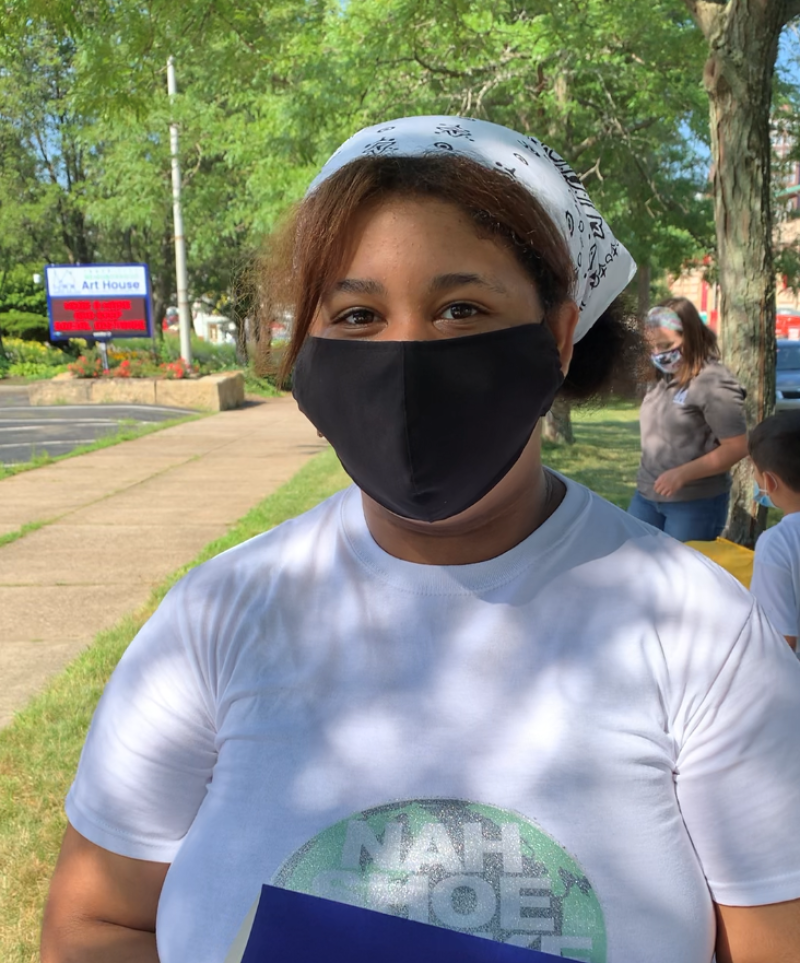 The shoes they collected represented those who would otherwise have been walking in protest and will be given to those in need, used in other events or recycled.
"Just because we are kids, doesn't mean we don't have a voice," said organizer, Teajanae Johnson, 14, of Erie. "We deserve a future," she added.
Yeslian Vargas, 13, also of Erie, echoed her sense of urgency, "We don't have a lot of time to fix this."

The Neighborhood Art House, founded in 1994 by the Benedictine Sisters of Erie, offers children the opportunity to engage in learning the arts in a safe, nourishing and caring environment. Students, aged 7-14, who live in Erie's inner city, enjoy no-cost instruction in the visual, performing, and literary arts, and in environmental action.
The art house mission is to enable children to experience beauty, grow in positive self-expression and self-discipline, and develop into full and productive human beings.
"Inspiring a better future," boldly posted on the home page of the art house website, is evidenced in the quality of instruction, the talent inspired, and the commitment engendered that gives rise to events like this demonstration.
The standard is high and so is the challenge.
"Hey, hey, ho, ho, climate change has got to go," the youth chanted during the event.
While they were the ones learning to find their voices, it was the adults who found themselves challenged with the task of waking up to the needs of the planet on which these youth will live.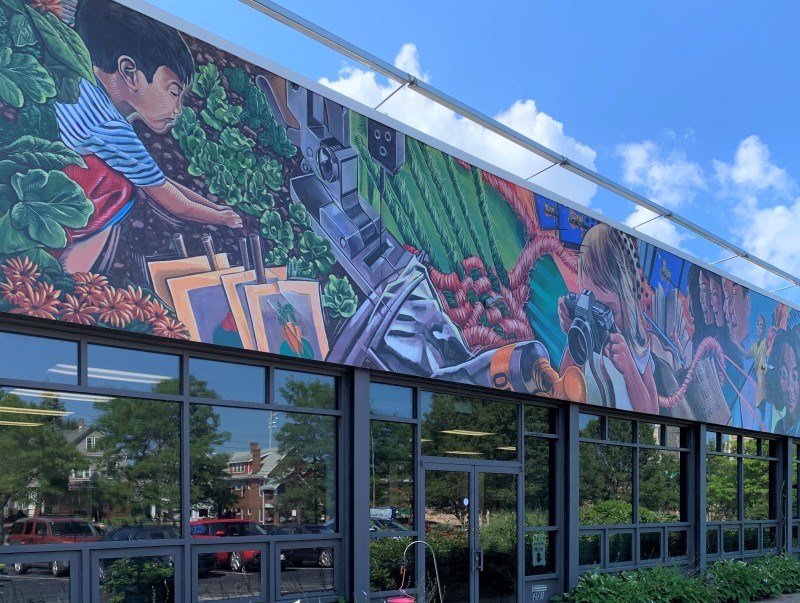 -