'SOMETHING SPECIAL' IN THE INNER-CITY
Sheila Grove, editor
08/16/2021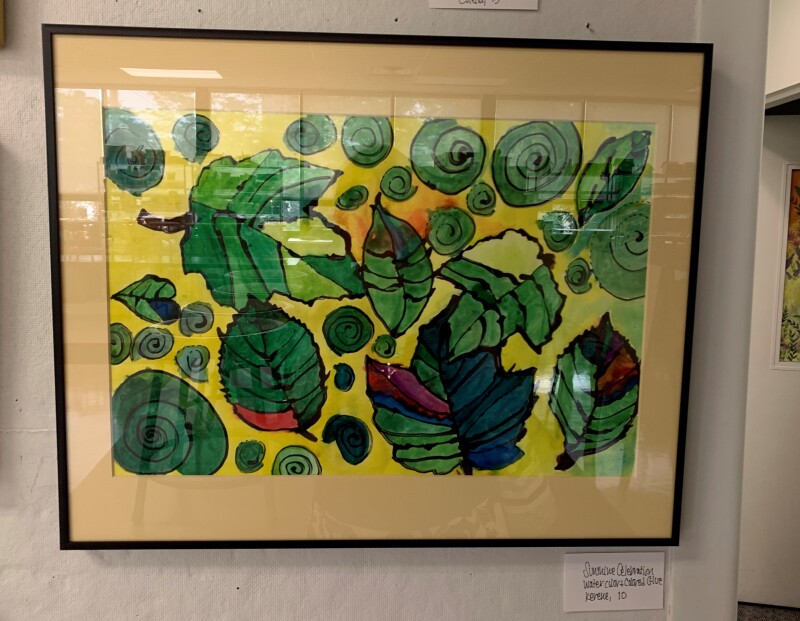 ERIE — On Erie Gives Day, Aug. 10, 245 donors invested over $38,000 in the Inner-City Neighborhood Art House, Erie, a program that changes lives through free lessons in art, music, dance, technology-training and more ─ after school and during the summer months.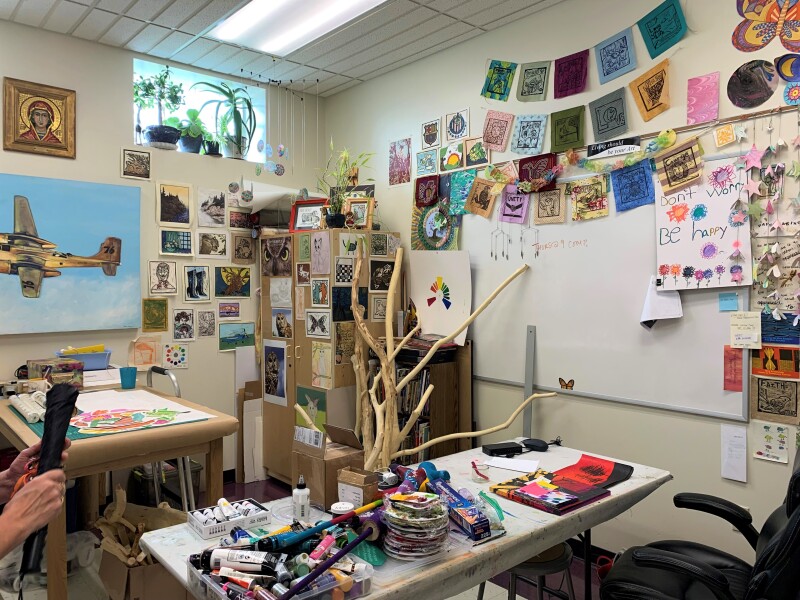 The Erie Community Foundation, through Erie Gives Day, garnered over $7 million from nearly 11,000 donors to bolster the programs at the Neighborhood Art House and hundreds of other non-profits. Over $900,000 went to support organizations and outreach efforts affiliated with the Catholic Church. Those who opened their hearts and wallets recognize the value that participating churches schools, shelters, treatment facilities and more have in the region.
The Inner-City Neighborhood Art House is a prime example of an effort that builds on community support with imagination and dedication. A need in an area of the city where the Benedictine Sisters of Erie, founders, have had a spiritual and educational presence since 1856, is articulated by a statement on the Art House website ─ "the need for art and beauty in the inner city is as real as the need for bread."
In 2019, I visited the Art House "shoe strike"— a COVID-limited, creative response to addressing environmental issues — for a story in Diocese of EriE-news. I was impressed then with how informed and empowered the adolescents were about their espoused cause. Each spoke highly of the impact the Art House had on their lives.
Recently, the cover of The Mount, a magazine published by the Benedictine Sisters of Erie, caught my eye as I pulled it from my mailbox. It was a watercolor and colored glue painting created by Kerene Ahongo, a 10-year-old enrolled at the Art House. There was "something about it" — the colors, the composition — like those that often catch my eye on the weather page of the Erie Times News. Frequently, those include a name and age of a student at the Neighborhood Art House. I, like many others, marvel at the seemingly beyond-age-level work.
Wondering about that "something," I contacted Kelly Stolar, CFRE, development director for the outreach, who offered me a tour.
Upon entering the building, I was immediately impressed by framed artwork of various styles and media — both two- and three-dimensional art including clay, weavings, ice prints and even sculpture made from old computer mother boards. It is hard to believe that 26 years ago, the brightly lit, multi-purpose space chock full of creative things, was an abandoned tire store.
I toured a dance studio, sewing room, pottery studio, and music rooms for keyboard, strings and percussion. A recently renovated space funded with a $55,000 Neighborhood Assistance Program grant offers computers, iPads, a heat press and white board, and raises the Art House's level of technology. Student now have the opportunity to develop technological skills in digital photography, video editing, computer design, graphic design and more with an eye toward future employment. There also is a room for environmental studies and conservation ecology projects and a gathering space with lots of books and room to move.
Classes are taught by dedicated professionals in the community with impressive credentials, experience and connections, who view their work as ministry. Sister Annette Marshall, OSB, executive director, her staff and numerous dedicated volunteers know that of the 120 students enrolled in the program and the 60-85 who attend each day, multiple languages are spoken at home, many countries other than the United States are their places of birth and the majority face economic hardship.
Students come to the Art House without pressure to perform but with permission to excel. Until this year, the age range for enrollment was 7 to 14. It has been extended through 18 because many students find the programs so interesting that they don't want to age out.
"Kids know what interests them," says Stolar. "They can take a class for a term, pursue it further or change direction."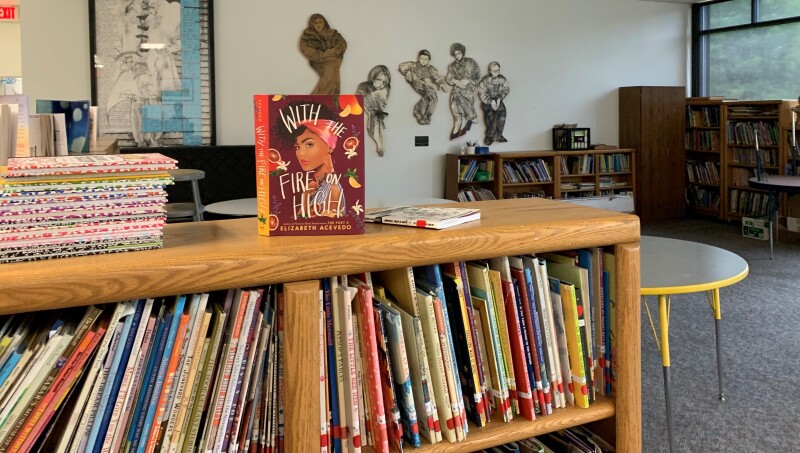 "Art is therapy," adds Stolar, also a dance instructor. "When I am dancing, no matter what else is happening in my life, I can get lost in my dancing." She believes it is that way for the kids and it is their safe place to explore.
Some pursue their art after moving on from the program. One talented young man studied at Eastman School of Music and the University of Rochester, earning degrees in music education from Eastman and electrical engineering from Rochester. He now provides financial support to the program that served him well.
A current student who spent the first half of her life in Vietnam, has developed her talent in painting enough that she is assisting with a large community mural project and will pursue her art in high school.
Kids and their families' lives are changed for the better because of the Inner-City Neighborhood Art House and the other charities that benefited from community support last week.
They are, however, not the only ones who benefit. Donors benefit, too. Whatever the circumstances, reaching out and paying it forward is love — willing the good of the other — and that "something special" makes for a better community for all.
-