ST. ANTHONY OF PADUA STILL INSPIRATIONAL MODEL FOR TODAY, POPE SAYS
Carol Glatz/Catholic News Service
06/12/2020
VATICAN CITY (CNS) — Pope Francis asked that the world's Franciscans and devotees of St. Anthony of Padua be inspired by this 13th-century saint by being "restless" to hit the road and share God's love through word and deed.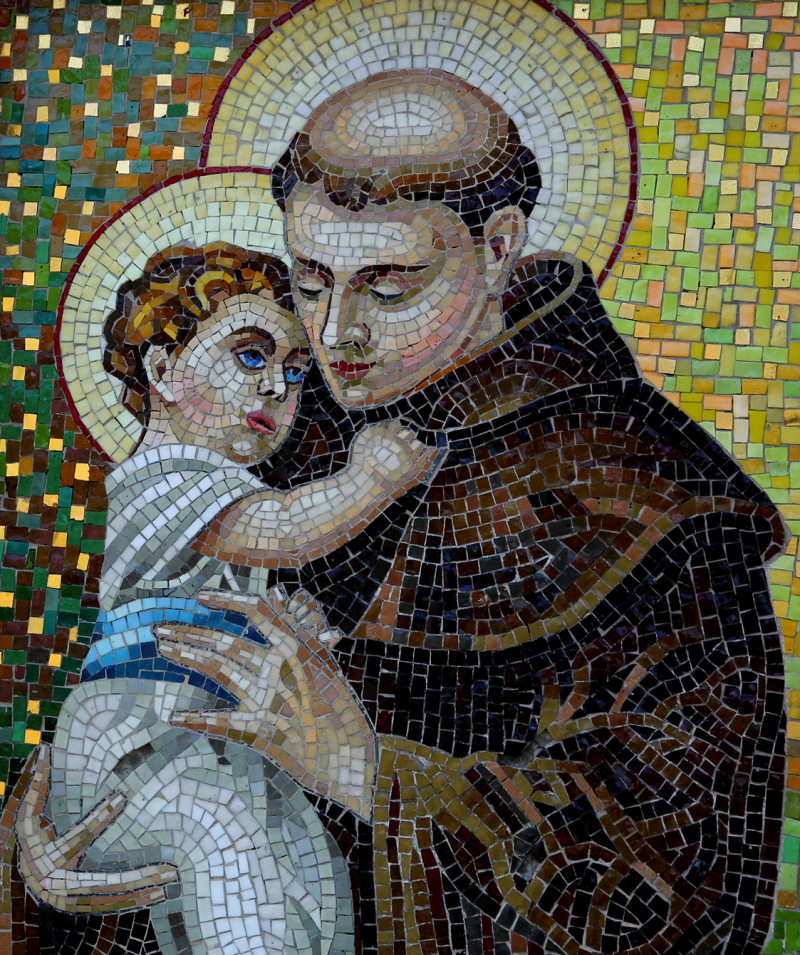 "May his example of sharing in the difficulties of families, the poor and disadvantaged, as well as his passion for truth and justice, still arouse in us today a generous commitment to give of ourselves as a sign of fraternity," the pope said in a written message.
"I am thinking most of all about the young: This saint, so ancient and yet so modern and brilliant in his insights, can be a model for new generations to follow, so that their journey may be made fruitful," he said.
The pope's remarks came in a letter addressed to Friar Carlos Trovarelli, minister general of the Order of Friars Minor Conventual, marking the occasion of the 800th anniversary of St. Anthony entering into religious life.
In the letter, published June 3 on the order's website — https://ofmconv.net , Pope Francis recalled how this young man, born in 1195 in Lisbon, Portugal, decided to turn his life around after learning about the martyrdom of five Franciscans killed because of their faith in Morocco.
On this physical and spiritual journey that began 800 years ago, the saint went to Morocco to "experience the Gospel in the footsteps of the Franciscan friars who had been martyred there," the pope wrote.
The saint then landed in Sicily after being shipwrecked on the Italian coast, "an event which happens to so many of our brothers and sisters today," he added.
From Sicily, he traveled with St. Francis of Assisi in Italy and France, then moved to Padua, where his body is preserved.
"I hope that this significant anniversary will arouse, especially in the Franciscan religious and the devotees of St. Anthony around the world, the desire to experience the same holy restlessness that prompted St. Anthony to travel the roads of the world bearing witness, through word and deed, to the love of God," the pope wrote.
Born Fernando Martins de Bulhoes, St. Anthony was renowned for his powerful preaching and devotion to the poor and ill. He was beatified and canonized just one year after his death in 1231. His feast day is June 13, and he is the patron saint of lost objects, animals, pregnant women, travelers and many others.
-