SUMMER FESTIVALS BRING JOY, UNITE THE FAITHFUL
By Melanie Sisinni
08/08/2023
With the end of summer on the horizon, there are still plenty of things to do. For Catholics in Erie County, three heritage festivals celebrating their deep Catholic roots are just one way to acknowledge history and praise the importance of faith.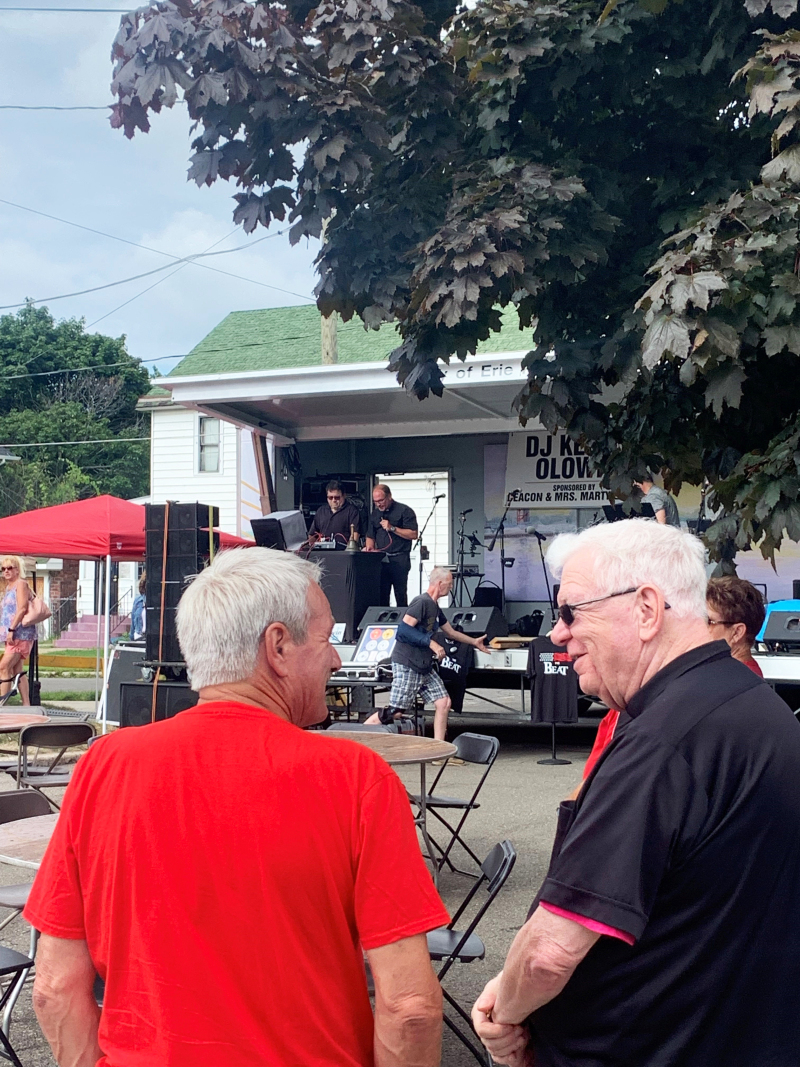 Erie's Italian Festival, hosted by St. Paul Parish, Erie, will be held August 11-13 at 1617 Walnut Street, Erie, right in the heart of Erie's "Little Italy" neighborhood. The weekend will feature a pasta e fagioli dinner, a kid's spaghetti eating contest, and live musical entertainment. Bishop Lawrence Persico will celebrate a Mass on Sunday, August 13. After the Mass, there will be a procession with a statue of the Blessed Mother through the neighborhood. Click here to learn more about the festival.
Zabawa, a celebration of Polish Heritage hosted by Holy Trinity Parish, Erie, will be held August 25-27 at the intersection of East 23rd and Reed streets, Erie. Two Masses incorporating Polish roots will be held during the weekend. A polka Mass celebrated by Bishop Persico will be held on Saturday, August 26, at 5 pm, and a Polish Heritage Mass featuring traditional Polish hymns will be held on Sunday, August 27, at 10:30 am. The festival boasts authentic Polish foods, theme baskets and live entertainment. Click here to view the flier for the event.
Every year in September, St. Patrick Parish celebrates with an Irish Weekend at Erie's Irish Festival — it is halfway to St. Patrick's Day, after all! The festival will be celebrated September 15-17 on the grounds of St. Patrick Church, 130 E. 4th Street, Erie. The festival promises an Irish music lineup, a "Leprechaun Village" of activities for kids, vendors and "a taste of Ireland" with an Irish food menu. Click here for a countdown to the festival and an outline of the exciting activities and events.
-