Sisters celebrate milestone anniversaries
06/07/2018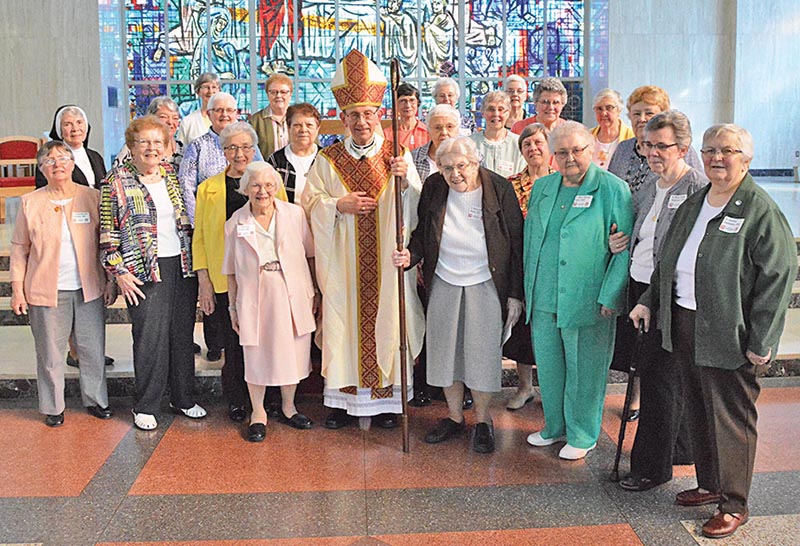 Twenty-three sisters of three religious orders in the Diocese of Erie came together May 24 for a special Mass celebrating their anniversaries to the vowed religious life.
Bishop Lawrence Persico presided at the early evening Mass at St. Mark Catholic Center Chapel in Erie. Sister Nancy Fischer, SSJ, director of the Office for Religious, arranged the annual celebration.
In his homily, Bishop Persico told the jubilarians: "We celebrate each of you who have abandoned your very lives, and with deep trust and the recognition of your own human limitations, doubts and struggles, have handed yourselves over to God in the sure and certain hope that comes from the resurrection of Jesus—in order to bring glad tidings to the poor, to proclaim liberty to captives, recovery of sight to the blind and to let the oppressed go free."
The bishop further discussed Pope Francis' thoughts on the consecrated life, saying that "God's promise does not come to fulfillment merely in individuals…but within a community, the church."

The journey of religious life, Bishop Persico added, is one "against the current," especially in a world that rejects the very things to which the sisters vowed to devote their lives: to serve the poor and to be chaste.
"Encouraged by the gift of your faithful service, we look beyond our doubts and struggles to walk together in faith, reflecting always the love and mercy of Jesus in our lives," the bishop said.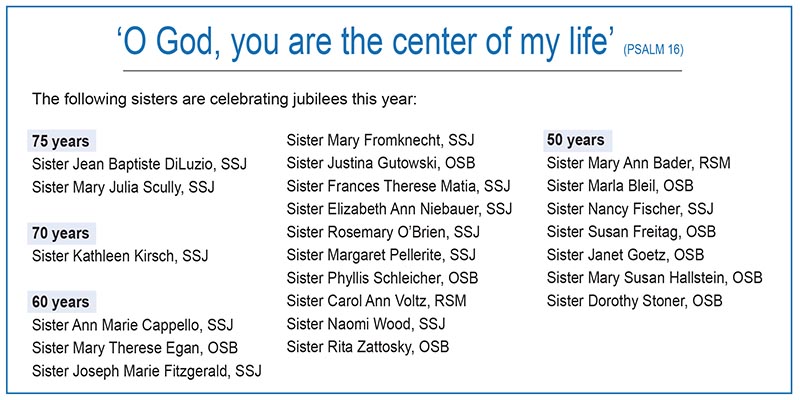 -