THE CURTAIN RISES FOR THE FORMER SACRED HEART CHURCH'S NEW BEGINNING IN SHARON
By JT McDonald
11/07/2022
When the doors to Sacred Heart Church in Sharon closed in 2018, new doors opened to a world of opportunity for the Area Community Theater of Sharpsville, also known as ACTS.
The former church was purchased by a local Sharon businessman in 2019 and became a home to ACTS with the establishment of 40 Below, a theater space in the former fellowship hall located below the church. This cabaret-style space hosted small, intimate musical and theater performances while ACTS began its search for a permanent, larger venue.
That search ended just a flight of stairs away from 40 Below when the former church was sold to ACTS.
The purchase of the building and the updates and renovations that followed were a huge financial undertaking for ACTS. The local community stepped up to help ease the burden with fundraisers and grants. During the COVID-19 pandemic in 2020, ACTS began fundraising by putting on a broadcast called "Raise the Curtain," which brought in over $45,000 in funding that went toward the purchase of the former church building.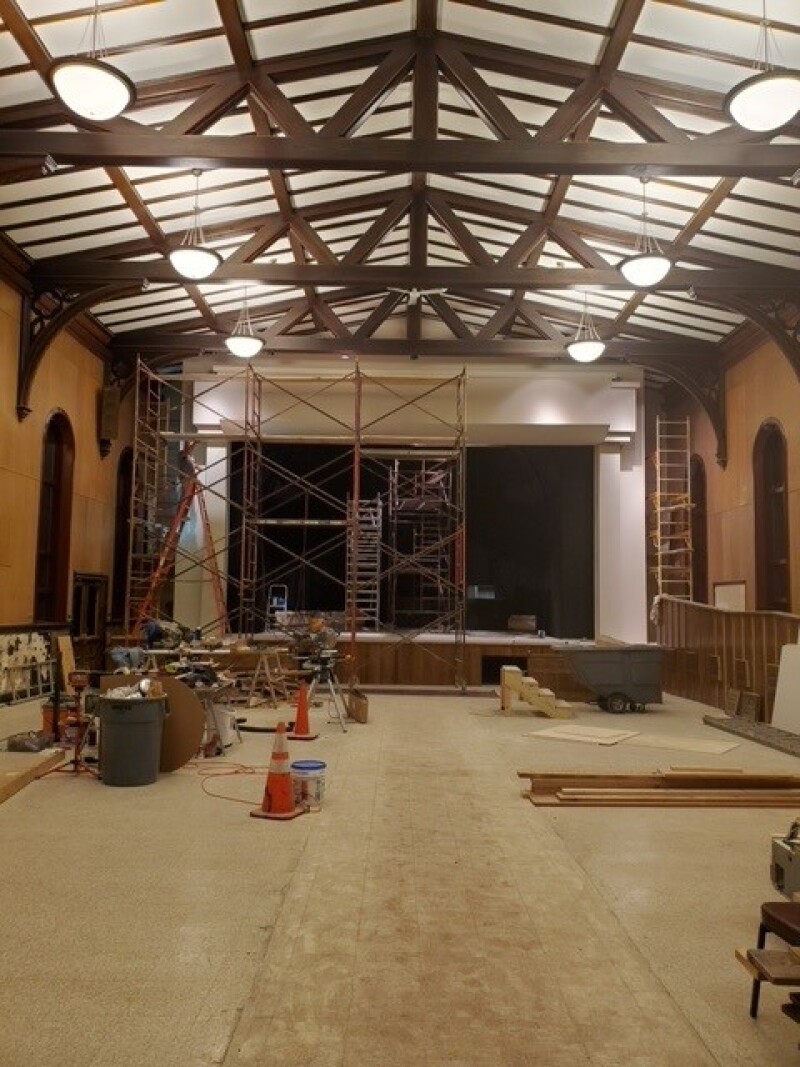 In June of 2021, ACTS was a benefactor of Sharon's annual giving week. They raised over $75,000, shattering their goal of $50,000.
"That money allowed us to make the down payment to purchase the former church from the owner and get the ball rolling," said Anita Perman, one of ACTS' members-at-large. "We were able to do that with the community's help. It was amazing to see the outpouring of support for this project."
The project also received money from federal COVID relief funding, the Palumbo Family Foundation, and other donations and grants.
"You hear the numbers, and it's a lot of money. It's over half a million dollars that we've been able to generate to get this going," said Sue Piccirilli, vice president of ACTS. "It doesn't end there though. Now the goal is to build this performing arts center for the future, and that takes a lot. I can't say enough about the community support we've received."
After funding was secured, construction began with many members, leadership and the board of directors of ACTS pitching in and taking on a lot of the work themselves. Members assisted with demolition, painting, light construction and other tasks to help save money for major budget items. Contractors were hired to replace the roof, build the new stage and complete electrical and HVAC work.
One of ACTS' major goals during the project was to preserve as much of the former church's original features as possible. Before the sale of the former church, sanctified objects such as religious fixtures and stained-glass windows were removed. Other features, like the pews, were repurposed and reused. The original proscenium arch became the grand feature of the stage, and the existing choir loft houses spotlights and sound equipment. Latin phrases were left on the ceiling.
"Every piece of the original pews were reused," said Perman. "We wanted to keep that integrity of it, the lighting fixtures that were original, they're still there. We tried not to change too much because that's what makes it such a great venue."
Though they were able to save many of the existing elements, ACTS had to make several changes to get the building show-ready, including major electrical upgrades to handle the stage lighting and sound systems, replacing heating and air conditioning equipment, building a new stage, installing all new flooring and other mechanical and cosmetic upgrades to the space.
ACTS set a ribbon cutting date of Friday, Oct. 21, which at many times along the way, seemed unachievable.
"There was a point a couple months ago when I never thought we'd be ready," said Piccirilli. "But we hit our target and our goal of being open for our ribbon cutting."
Just because the curtain has opened and the ribbon was cut doesn't mean ACTS' work is done. There are plans to renovate other areas of the building in the future.
ACTS hopes that their new space becomes an anchor in the area for performing arts, and to help aspiring youth performers have a home.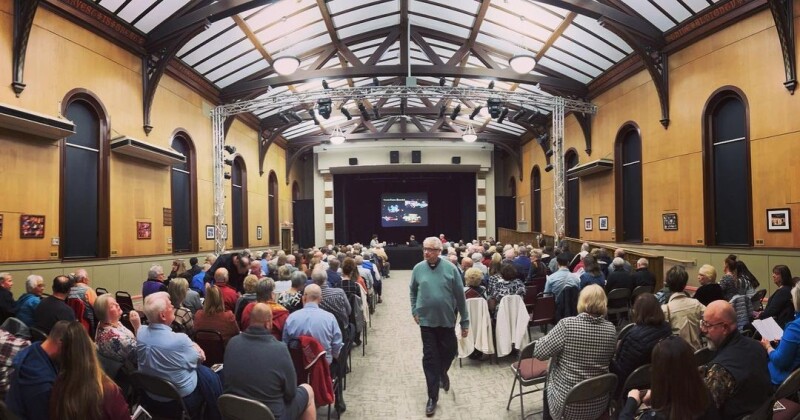 "We're big proponents for young people to have another outlet," said Perman. "Not everybody's going to be an athlete. There's so much that they can do, whether they're on stage, backstage or running a show. There are many opportunities."
ACTS is working to establish programs with local schools like Kennedy Catholic and public schools in Sharon to get youth more involved in the arts.
As a volunteer-based organization, ACTS is looking for help with set designs, costumes, ushering and box office. ACTS hopes to continue to raise funding through private donations and grants to provide these programs and further renovate the space.
"It could be $1, that dollar goes a long way," said Perman. "We're very financially responsible as an organization because we know that those who donate worked very hard for it, we're very grateful."

— — —
For more information about ACTS' upcoming schedule, or about getting involved or donating towards the future projects fund, visit ACTS (actsharpsville.org)
-