THE WINNING STREAK CONTINUES FOR KENNEDY CATHOLIC
Anne-Marie Welsh
03/29/2019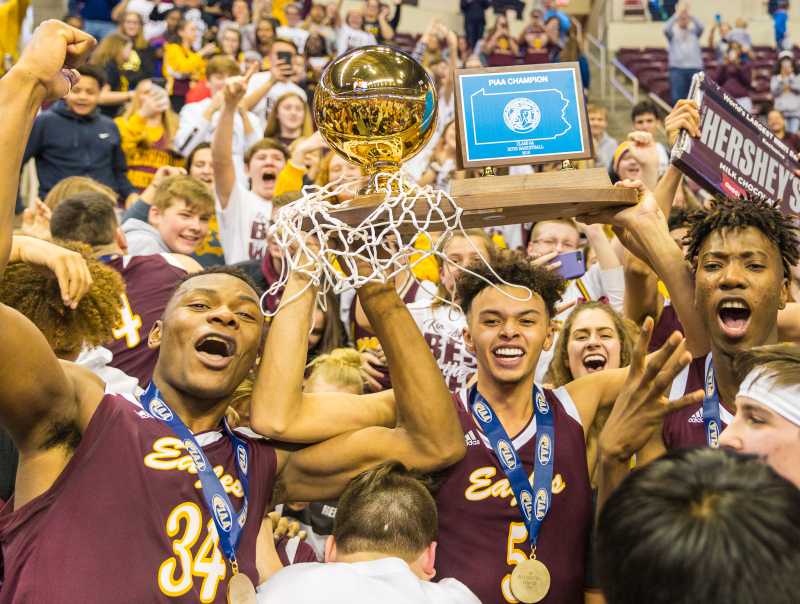 What's the word for when a team captures a title four times in a row? Quad-peat? Whatever it is, the boys' basketball team from Kennedy Catholic High School is on a roll. On Saturday, March 23, they captured the Pennsylvania Class 6A PIAA State Championship in Hershey.
"The game itself was remarkable," said Father Jason Glover, president of the Kennedy Catholic Family of Schools. "Pennridge is a exceptionally talented team. Having gone into two overtimes and clinching victory by only two points — one bucket — was thrilling and heart-stopping."
While this is Kennedy's 4th straight state championship, it is the first at the 6A Classification, something Father Glover said was perhaps unprecedented.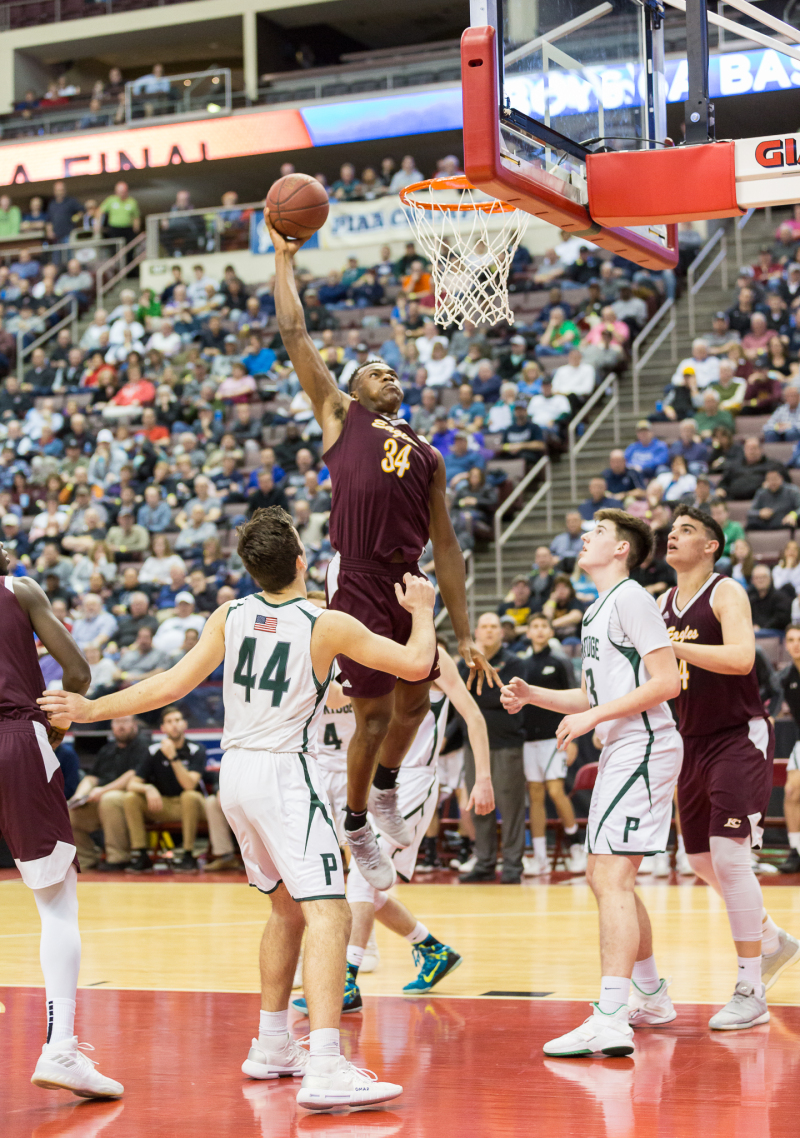 "We are all very proud of what these young men have accomplished on the court," he said, "but it is what they do off the court — in the classroom and in the community — that reveals their true character. These guys have tremendous character. It's a privilege to know them."
Players Maceo Austin and Cameron Niemi can now each lay claim to the unique distinction of having been four-time state champions.
-