Truth in Charity -- A message from Bishop Lawrence Persico
Today's church needs Resurrection story
Bishop Lawrence Persico
04/20/2019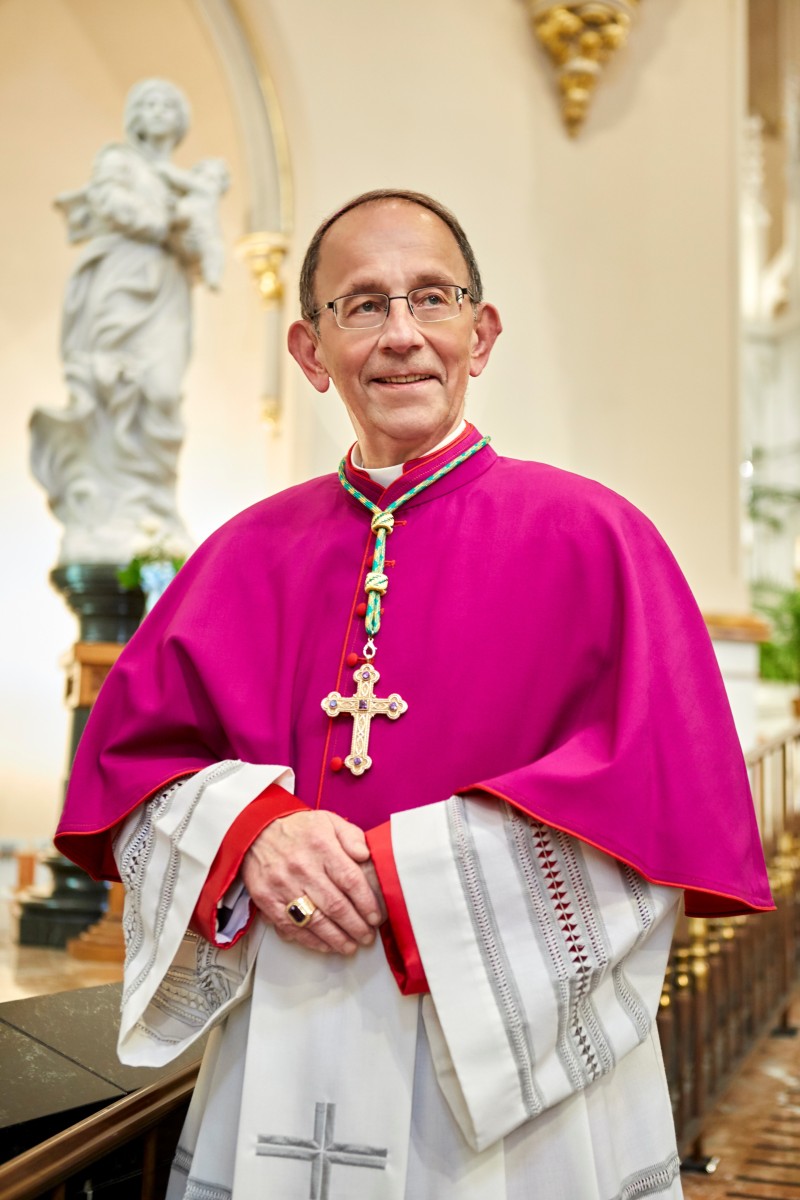 The Catholic Church needs — rather, begs for — the retelling of the Resurrection story this Easter.
It has been a year of crisis in the church as we continue to grapple with the repercussions of child sexual abuse in our own diocese and around the world.
The significance of Jesus hanging between two thieves on Calvary seems to have taken on new meaning. Here is the church, displayed for all to see, in the company of criminals.
The cross and death are great equalizers, aren't they? This is a sobering reality and all may seem lost, but the promise of resurrection makes it bearable and fills us with hope.
It's been an arduous process to admit that the church was complicit in the sexual abuse of young people. A year ago this month, I began the slow, painful process of rooting out the causes and examples of this scourge in our diocese. We confronted how and why the church perpetuated instances of abuse.
I released the names of 51 living and deceased clergy and lay men and women who have been credibly accused of actions that disqualify them from working with children and youth. This was only the beginning of the exposure of abuse in our diocese. As additional victims found the courage to come forward, the list of credibly accused has since grown to 76, including one religious sister.
But our efforts toward healing continue. The diocese has made sweeping changes to its
Policy for the Protection of Children
, and a new Independent Survivors' Reparation Fund (ISRP) was launched in February.
The fund will provide victims of sex abuse in the diocese a straightforward, non-contentious path to obtain monetary compensation for their suffering. It will never fully heal the pain felt by these survivors, but it's an effort toward reconciliation and reform, along with offering our continued spiritual support.
Like Christ, who walked alongside the disciples on the road to Emmaus after his Resurrection, the church must walk with others in their pain and in their joy.
On some level, all of us experience trials. It's part of the human condition, as displayed by Christ — the man — on the cross. But with great effort and trust, Easter comes and we are invited to rise with him.
I pray for this Resurrection for our church, for our diocese and for you — each and every one of you in our parishes, our schools and all of our ministries — as we continue to move into the future with hope.
May we rise with Christ this Easter.
==========================
More on the Independent Survivors' Reparation Fund
On Feb. 15, the Diocese of Erie launched the Independent Survivors' Reparation Fund (ISRP) for the benefit of survivors of sexual abuse.
The fund is administered by Kenneth Feinberg and Camille Biros, two of the nation's leading experts in mediation and mass-event victim compensation.
For details about ISRP, visit
www.ErieDioceseISRP.com
. Claims must be submitted before Aug. 15, 2019. Specific questions regarding how to complete and submit a claim should be directed to fund administrators via email at
ClaimantServices@ErieDioceseISRP.com
or via a toll-free line at 833-592-1003.
-