Truth in Charity (June) -- A message from Bishop Lawrence Persico
Say 'yes' to new faith opportunities
Bishop Lawrence Persico
06/01/2019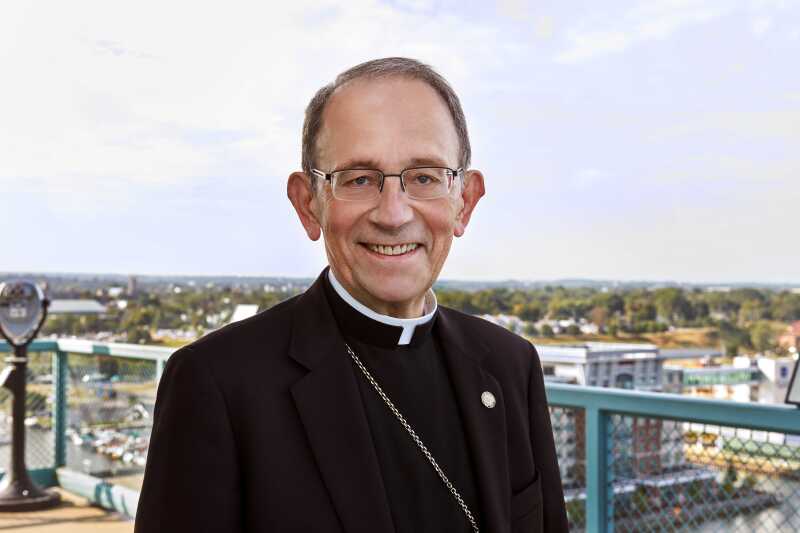 When I came to the Diocese of Erie in 2012, Father Larry Richards shared an idea he had for an annual conference.
The day-long event, he said, would bring together men — and, eventually, women — seeking a personal relationship with Jesus. Participants would listen to speakers witnessing to their faith in practical, inspiring ways, and there would be time for confession, adoration of the Blessed Sacrament and Mass.
I took some time to think about the proposal. How would it fit in with the goals and mission of the diocese that I was now charged with leading?
In prayer, it didn't take long to perceive God's hand in this effort. My goal as bishop always has been to be among the people and to walk with them on their faith journey.
I knew the coming years of pastoral planning would require all of us to develop a deep trust in God as we wrestled with challenging parish and school reconfigurations. Furthermore, I believe that on a daily basis people simply thirst for a greater connection with God.
In 2013, Father Larry and his nonprofit organization, The Reason for Our Hope Foundation, got the green light to hold the first men's conference in the Diocese of Erie. More than 1,100 men from throughout the diocese and the region, including Canada, attended the event at the Bayfront Convention Center in Erie.
Titled 22:32 Men, the conference drew its name from a passage from Luke: "But I have prayed for you that your faith may not fail. And when you have turned back, strengthen your brothers."
The next year, a women's conference was organized. Called 1:38 Women, it referenced a verse from Luke that reads, "Mary said, 'Behold, I am the handmaid of the Lord. May it be done to me according to your will.'"
Both Scripture passages indicate the kind of faith necessary to accomplish great things in our world. First, we have to say "yes" to new opportunities. Then, we must support each other in those efforts.
I'm happy to say that The Reason for Our Hope Foundation continues to offer both men's and women's conferences today. I haven't missed one. I hear confessions, celebrate Mass and enjoy time for prayer and listening. There's something infectious about being with hundreds of men and women as we search for God in our lives.
So far, more than 7,000 women and men have participated in these events. This past March alone, 738 women and 429 men attended the separate conferences at Our Lady of Peace Parish in Erie.
As the diocese begins to formulate its faith formation efforts this year, these conferences remind us that nurturing our faith doesn't end with confirmation. It doesn't end the day we think we're too old to learn any more.
Join me in saying "yes" to every new opportunity to strengthen our relationship with Jesus.
-