URBAN FARMING IMPACTS COMMUNITY
Sheila Grove
07/20/2020
ERIE — The "not your average Joe" t-shirts worn by sisters and staff are not the only visible sign of the St. Joseph Neighborhood Network (SSJNN) in Erie's Historic Little Italy neighborhood.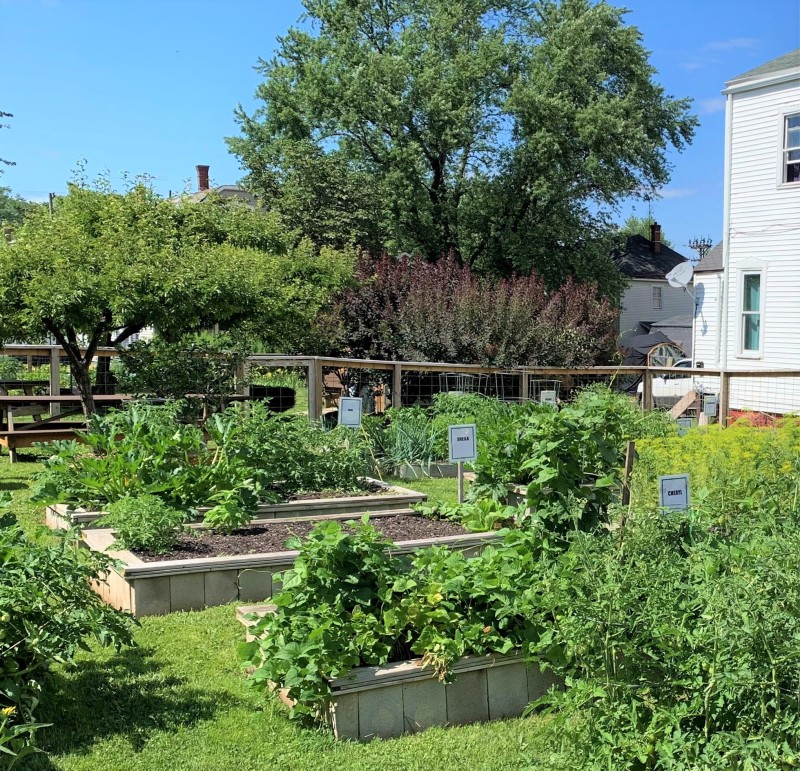 In addition to numerous services provided inside their center at 425 West 18th Street, their presence is known by the greenery, flowers and physical upgrades that abound in the area.

The vegetable gardens across from the center and on the corner of 19th and Myrtle not only add beauty but provide a valuable service to the community in and beyond Little Italy: The green-space in the 400 block of West 18th Street is a community garden, managed by neighborhood families.

"The farmers market and urban farm program with our teens are both so valuable. Neighbors in the heart of Erie get local fresh food and our youth learn valuable skills through the whole process of planting, caring for, harvesting and selling. We are so grateful for all of the support to make these ministries thrive," said Westside Neighborhood Manager/Marketing & Contract Director Gretchen Durney, SSJA.
The SSJNN Little Italy Farmers Market, open Mondays from 3-6 pm between June 29 and September 28, offers fresh, local produce from its teen-managed gardens and farm vendors from the local area. Prices are good and SNAP and FMNP senior vouchers are doubled to encourage healthy eating. The market is in its eighth year, and fourth at its current location at 331 West 18th Street, in Erie. Masks, sanitizing, distancing and other procedures are in place to ensure a safe experience for all.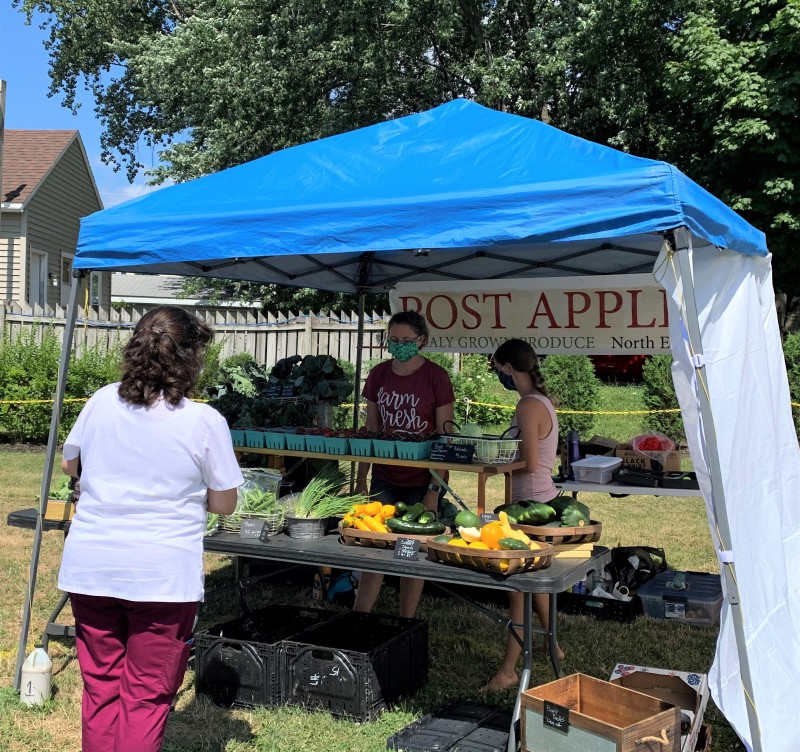 -