VOCATIONS CRUCIFIX TO TRAVEL THROUGHOUT DIOCESE
01/10/2019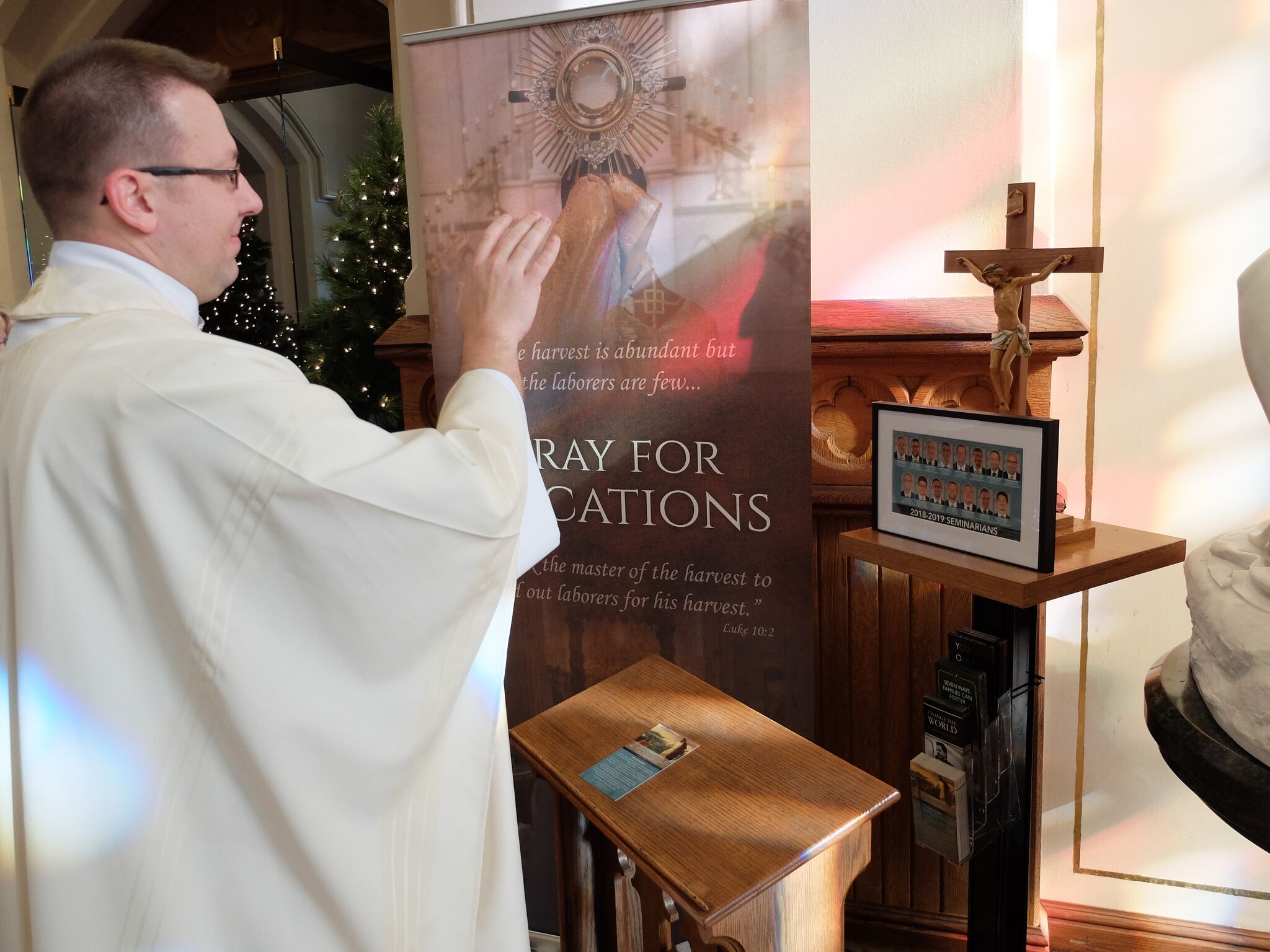 A new traveling vocation crucifix will visit different parishes throughout the Diocese of Erie in an effort to encourage and support religious vocations.

Father Michael Polinek, vocations director for diocese, blessed the crucifix during a Mass and ceremony at St. Peter Cathedral in Erie on Sunday, Jan. 6, the Epiphany of the Lord.
The crucifix serves as a reminder and provides a place to pray for the young men and women who are discerning their vocations. It is mounted on a wooden platform, on top of a three-foot metal stand. In front of the cross is a framed photo of the seminarians studying for the Diocese of Erie; a kneeler is placed in front of the crucifix for one to pray. Affixed to the stand are pamphlets and prayer cards, including the Erie Diocesan Prayer for Vocations.
The vocation crucifix was designed and made by a member of the Serra Club of Erie. The Serra Club is an international lay organization of men and women working to encourage religious vocations and to affirm and support our religious brothers and sisters and clergy. The Erie chapter has been in existence since 1963, is quite active in the community and welcomes inquiries from potential new members. To find out more, please visit www.serraerie.org.
The vocation crucifix will be at St. Peter Cathedral for one month. After that it will be taken to another parish where it will be kept for a month before being moved to another parish. It is hoped that eventually the crucifix will travel to all the counties in the diocese.
-