'WE ARE NEXT'
Anne-Marie Welsh
06/02/2019
ERIE — Jean Vanier, who began the worldwide movement known as L'Arche — a faith-based community where people with and without intellectual disabilities share life together — preferred not to be thought of as the movement's founder.
"I'm just the first to arrive," he often would say.
And so, upon his death May 7, the international organization began the next phase of its journey.
"It's a huge change for us as an international body," says Vicki Washek, executive director and community leader of L'Arche Erie. "But Jean had taken steps to ensure that the movement of L'Arche is not about Jean Vanier. We all have to carry it forward."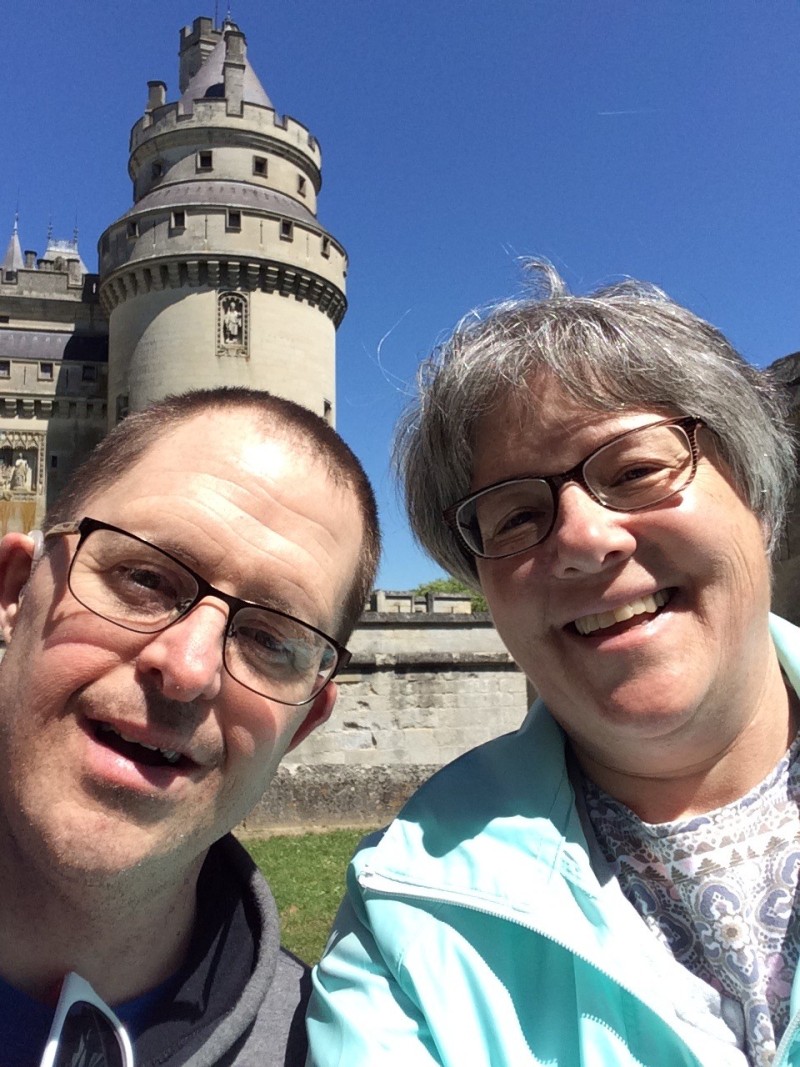 Washek was among just eight representatives from the United States invited to attend the funeral held in the small village of Trosly, France. It was there that Vanier took the radical step of inviting Philippe and Raphael, two men with intellectual disabilities living in an institution, to come and live with him.
"The northeast region wanted to honor L'Arche Erie because it is the oldest community in the United States," Washek said. The local community then extended the invitation to Father George Strohmeyer, who had established the community along with the late Sister Barbara Karszinia, OSB, in 1973.
"He knew Jean very intimately," Washek said, "but he decided he was not up to the trip." He asked if Washek would go instead. So, on very short notice, she and core member Jason Middleton were on a flight to France.
"I didn't know what to expect," Washek admitted. "I was a little bit anxious. I'd never been to a funeral celebration for someone with this kind of status." At the same time, she knew that being hosted by a local L'Arche community would be like walking into home.
Washek and Middleton stayed with the family of the community leader of the Pierresfond community.
"It was great to be welcomed into this French home and French community," Washek said. "The feeling of family was immediate. It was as though we were long-lost cousins."
As for the funeral, the crowd was kept to around 1,000 people. A L'Arche community center was set up as a chapel for close friends and family; Washek and Middleton were in one of the two tents that flanked its sides and included large television screens to help them participate.
"Even though it was a big crowd, the intimate feeling was still there," Washek says. "It was a celebration of our brother, our dear, beloved friend. It felt sacred. We had a sense of communion."
For Washek, the eulogies given by members of the L'Arche Trosly community were a highlight.
"They used gesture and symbolism," she said. "They talked about how he loved birds, and they had paper birds. They had a blue cloth near the base of his simple casket, so it looked as though they washed his feet one last time." And she enjoyed the bowl of oranges and orange peels, a few thrown to remind those present of Jean's playfulness and spontaneity.
As the funeral Mass came to an end, everyone was invited to walk past the casket for a final farewell. A small contingent then went to the cemetery of Trosly's Catholic Church.
Washek and Middleton were among those who lingered about the grounds to mingle.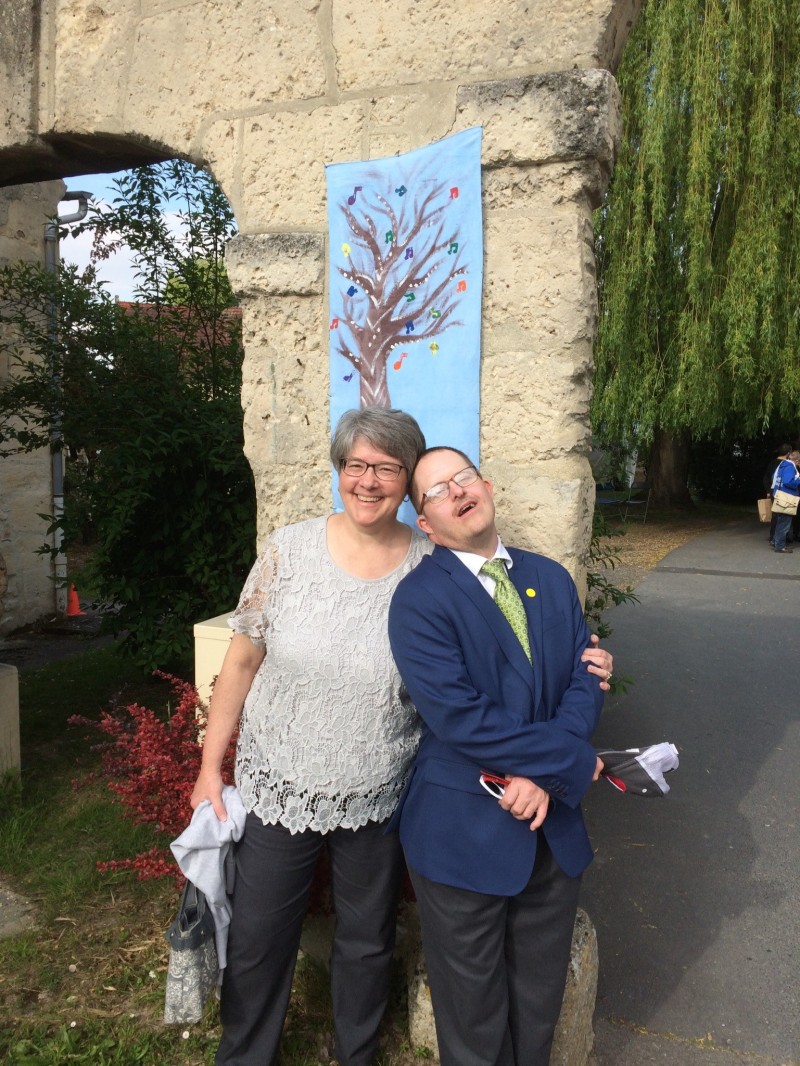 "Like any family that comes together for the final farewell of a loved one," Washek said, "it had the atmosphere of a family reunion."
She returned to America remembering the words of the federation's new international leader, Stephan Posner.
"We are next," Posner said. "Jean deserves our thanks and our love because he offered us this movement. But we now have the call to help bring L'Arche forward. We have to find our own voice and to help to move it beyond."
According to its website, L'Arche Erie has seven homes and four family-living situations where its many members live, work, and share in daily life. Those interested in a deeper look at the L'Arche experience, including an interview with Father George Strohmeyer, who, along with Sister Barbara Karszinia, OSB, established the first L'Arche community in the United States, can read about it in the July/August 2008 edition of Faith magazine available at http://faithdigital.org/Erie/FE0708/#?page=14.
-