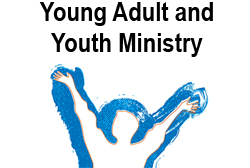 Summer Discipleship Camps


Camp Totus Tuus is an immersion experience into the incredible richness of our Catholic faith and the journey to discipleship for Middle School youth. Participants journey through camp in small communities, building relationships while they grow in discipleship. The Camp Totus Tuus team is made up of high school and college students as well as adults who are committed to providing the best possible experience for our campers. Team is asked to report to Camp on Friday, July 13 to help prepare. Other team requirements will be discussed after the team members are in place.
Register online for Camp Totus Tuus 2018
Registration for Middle School Camp is $175.00. This fee includes all materials, overnight accommodations, meals & snacks, and t-shirt.
July 15-18, 2018, St. Philip Center, Linesville
Open to all girls and guys entering grades 6-8 in fall 2018
Click here to register for camp:
https://secure.acceptiva.com/?cst=8fc13d
Please contact Jennifer Durney with questions,
jdurney@eriercd.org
or 814-824-1219.
Camp Tutus Tuus FAQ
What are the dates?
Sunday, July 15-Wednesday, July 18, 2018
Where is it located?
St. Philip Center
401 S. Mercer St.,
Linesville, PA 16424
How much does it cost?
$175
Financial aid is frequently offered by the participant's parish or Catholic school. Contact your pastor and/or school principal first. If financial aid is still needed, contact Jennifer Durney,
jdurney@eriercd.org
When does camp begin?
We will start Sunday, July 15 with a 1 p.m. family Mass. Please arrive between 12:30 p.m. and 12:45 p.m. to unload prior to Mass.
When does camp end?
We will end our time together with a 5:30 p.m. Family picnic on Wednesday, July 18.
Where will campers sleep?
The St. Philip Center contains bunk rooms for our campers and boys and girls have separate sections of sleeping areas.
What do I need to pack?
Camp Totus Tuus Packing List
More Questions? Contact Jennifer Durney,
jdurney@eriercd.org