Meadville
St. Agatha Church

Established: 1849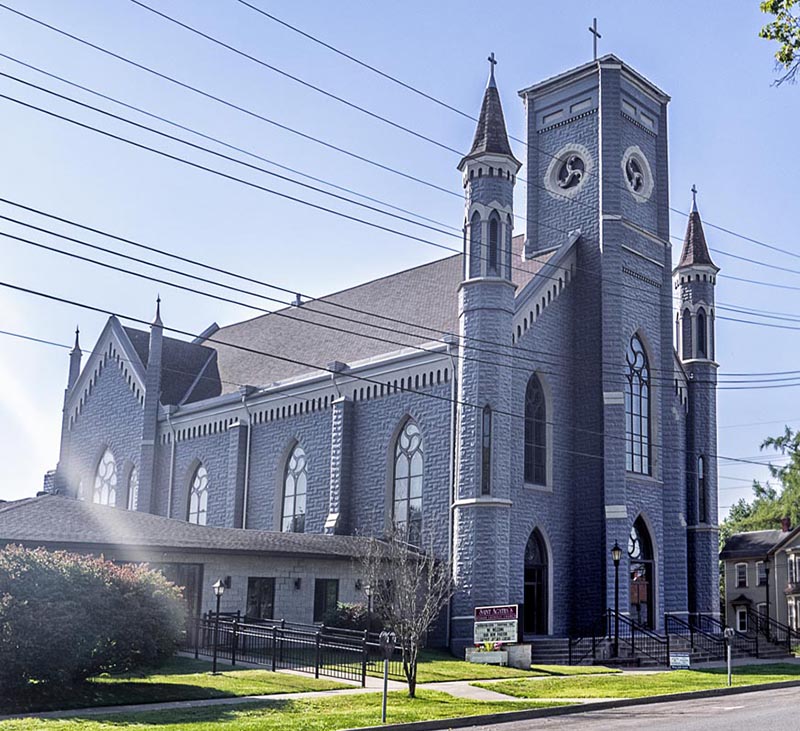 Physical Address:
St. Agatha Church
353 Pine St. , Meadville , PA 16335
Mailing Address:
The Epiphany of the Lord Parish
353 Pine St. , Meadville , PA 16335
Phone:
(814) 336-1112
Fax:
(814) 240-5998
Email:
contact@catholic-meadville.org
Webpage:
https://catholic-meadville.com/
Clergy:
Pastor:
Rev. Jeffrey Lucas

Parochial Vicar:
Rev. Joseph Petrone

Staff:
Support Staff:
Sarah Blood, Moira Mawn
Liturgical Music Contact:
Mrs Chris MCGinnity
Religious Education Leader:
Adult Director for Evangelization: Amy Mosbacher (814) 333-2274
Youth Minister:
Youth Director of Evangelization Sergio Cortes
Please submit contact information changes and mass times changes to
updates@eriercd.org
.
Connect With Us
Thank you for your interest in our parish. We hope to be a place where you draw closer to our Lord and deepen your Catholic Faith.

Contact Us
Mass Times
Daily:
Wednesday at 8 a.m. (June-August); 9:30 a.m. (September-May)(in person and online)

Saturday:
4:30 p.m.

Sunday:
7:30,(in person and online) 9, and 11:30 a.m.

Vigil Of Holy Day:
None

Holy Day:
Contact parish

Sacrament of Penance:
Saturday at 8:30 a.m. and 3:30 p.m.
Related Organizations
There are no related organizations
Visit Website
Find Nearby School
Get Driving Directions