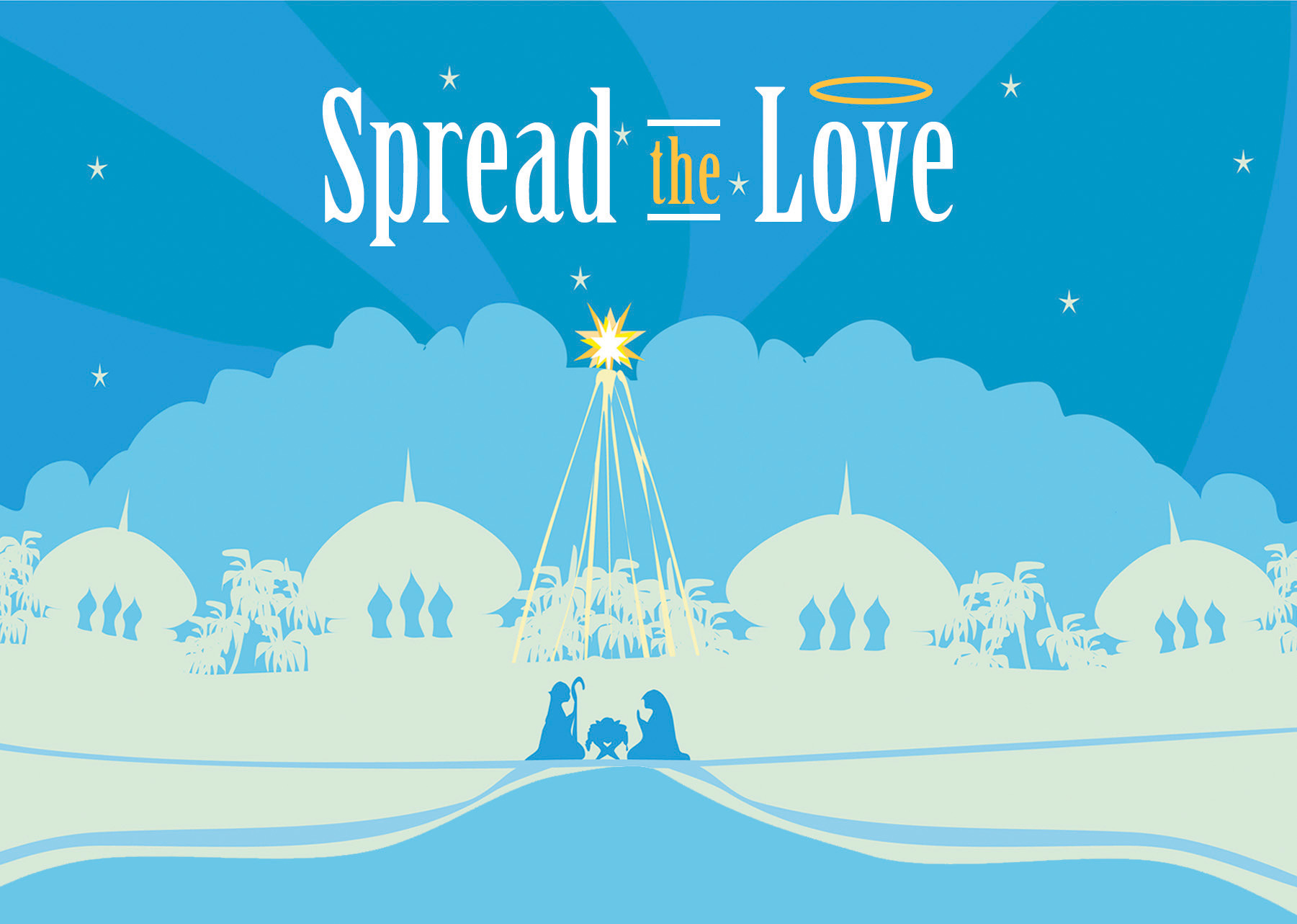 This "Spread the Love" letter-writing campaign, begun during the pandemic, has become a new tradition as a way to inspire those who need support. The Diocese of Erie created beautiful holiday letter templates that can be printed, personalized and mailed to anyone you choose.
These notes also can be mailed to social service residential agencies in the Diocese of Erie, including nursing homes, homeless shelters, and women or youth centers. Click here for a sample list of agencies that would enjoy receiving a cheery note. Or choose your own!
So, gather your family around the table and get writing! Choose from the full and half page options below. For convenience, the template for the smaller note includes two. Just cut along the dotted line.
Print a template:

Template 3 - God's Light