Bishop Persico to open Extraordinary Mission Month
The Diocese of Erie's Mission Office is coordinating special events throughout October. Bishop Lawrence Persico will celebrate Mass on Oct. 6 at 11 a.m. at Our Lady of Peace Church in Erie. All are invited to attend the Mass and a short program/reception afterward.
Invitation - Please RSVP by Sept. 27
---


About 2019 World Mission Month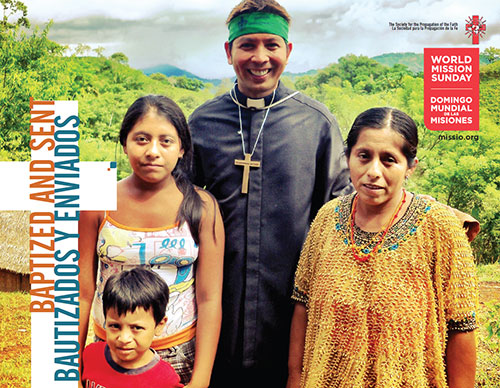 Every year, the Pontifical Mission Society sponsors World Mission Month to raise awareness of the Church's missionary work throughout the world. World Mission Month aims also to remind all Catholics of our responsibility to support missionary work through our prayers, actions, and financial support.
October 2019 is going to be the Extraordinary Mission Month. Pope Francis declared it will be a special month for the entire Church to rededicate herself to missionary work and a missionary spirit.
The
Office of Diocesan and International Missions
will organize special celebrations and prayer opportunities.
Resources:
Download the 2019 World Mission Sunday Poster
Why October 2019 will be an 'Extraordinary Missionary Month'
Learn about news and resources related to this initiative
Message from Pope Francis
---

Office of Diocesan and International Missions
Indira Suarez, Director
Phone: (814) 824-1231