CATHOLIC LEADERS WELCOME 'FOCUS ON SERVICE' AT KING'S CORONATION
By Jonathan Luxmoore, OSV News
05/08/2023
(OSV News) — Catholic leaders in Britain welcomed the ecumenical and interfaith elements in the May 6 coronation of King Charles III and his consort, Queen Camilla, as well as a pledge by the new monarch "not to be served but to serve."

"The years following the Reformation were a desperately challenging time for Catholics, with priests, religious and laity persecuted and killed for their faith — it is testament to an incredible journey of reconciliation that six Catholic bishops were present at the coronation, including Vatican representatives," said Archbishop John Wilson of Southwark.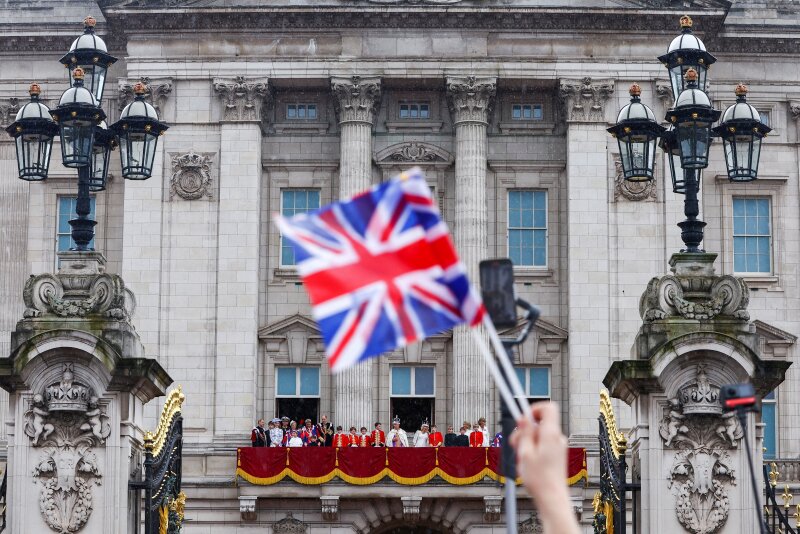 "Here we are taught an important lesson embedded in the Gospel: Reconciliation is possible. It may take time. There may be obstacles on the road. It may not be easy, but we can be reconciled. With effort, patience and prayer, we can find healing — in our lives and families, within our communities and between nations."

The archbishop was preaching at a May 7 thanksgiving Mass at St. George's Cathedral in Southwark following the coronation, which was attended by 2,300 in London's historic Westminster Abbey, including heads of state and government, and watched live by tens of millions worldwide.

He said Catholics looked to the new king and queen to "witness that Christian service knows no boundaries," despite "all the pomp and ceremony, all the gold, jewels, crowns, rods, orb, robes, music and carriages."

Joseph Shaw, chairman of England's Latin Mass Society and a prominent lay British Catholic, told OSV News the Protestant coronation service had incorporated historic Catholic elements, including a Eucharist and holy Communion, as well as a Gloria, Sanctus, Agnus Dei and Te Deum Laudamus, and had provided a "wonderful reaffirmation of Christian tradition and presence."

"Of course, there could have been even more — but it was perfectly choreographed to embody all essential elements of British statecraft," Shaw said.

"The king's position under God was shown by his ritual receiving of regalia from the altar, which he touched" and which were "then returned to the altar, symbolizing their divine sanction," Shaw stressed. "We were reminded that we are a Christian country with a Christian monarchy, laws and institutions, which also allows its people to go their own way."

The two-hour coronation ceremony, conducted by Archbishop Justin Welby of Canterbury, primate of the Protestant Church of England, with the theme "Called to serve," included the presentation of a Bible to King Charles, who prayed publicly for grace to protect "every faith and belief," while following "the pattern of Christ."

The monarch also reaffirmed his loyalty to the "Protestant reformed religion," and declared himself a "faithful Protestant," pledging to secure "the Protestant succession," as supreme governor of the legally established Church of England.

However, he also received blessings from leaders of other churches, including Cardinal Vincent Nichols of Westminster, in the first direct participation of a Catholic leader at a coronation since the 16th century.

In his OSV News interview, Shaw said the king's pledge to the "Protestant reformed religion" had sounded "strange to modern ears," but also reflected "historic formulations" that remained binding in Britain.

Another top lay Catholic told OSV News the oath was a legal rather than religious requirement, and was "a lot less anti-Catholic" than it had been previously, when it had included a denunciation of the Catholic Mass as "superstitious and idolatrous."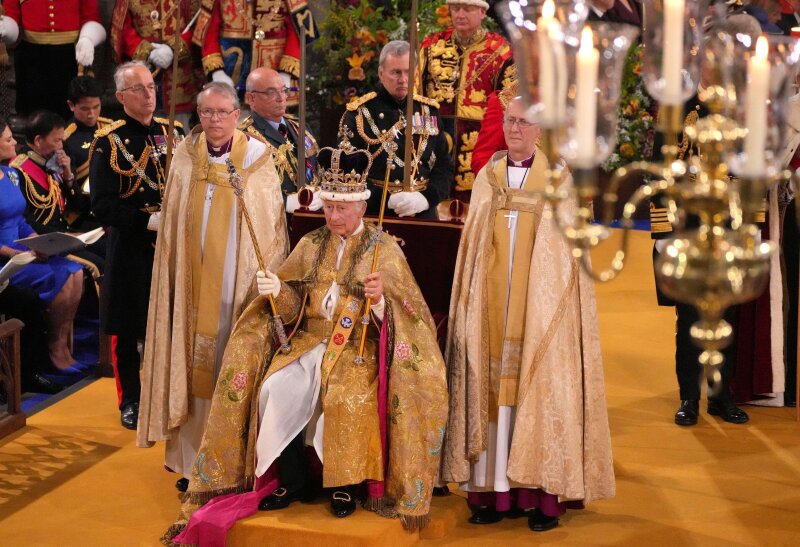 Catherine Pepinster, former editor of Britain's Catholic weekly, The Tablet, and author of a new book on coronations, "Defenders of the Faith," added that the Church of England had explained the "history and symbolism" of the coronation in its order of service, showing sensitivity to other religious traditions, and also had made "innovations reflecting national diversity."

"Many people will have been surprised the coronation was such a religious event, and especially by its focus on the Church of England, which is now just a small practicing minority here," she said.

"Although there'll also be some disappointment that other churches weren't given a fuller role, it was stressed that people of all faiths and none were welcome. The king was shown kneeling at the altar like a humble penitent, before being anointed and receiving God's grace in moves precisely choreographed to stress his role of service," Pepinster said.

Westminster Abbey said the coronation, with its historic elements of recognition, oath-taking, anointing, investiture, crowning, enthronement and homage, had been the 39th in the Gothic building since that of William the Conqueror in 1066.

It added that new elements had included the king's pledge of service, as well as participation by female clergy and Greek Orthodox and Gospel choirs, the use of Welsh, Scots and Irish Gaelic in the liturgy, and a "Homage of the People," whose wording was modified shortly before the service following criticism. With the "Homage," the people of the U.K. pledge allegiance to the king.

"Throughout the changing centuries, the coronation service has held together hopes both for our immediate and our eternal destinies — it has been and still is an occasion for prayer," the abbey said.

"Today we pray for our king, and pray with him, for a nation united and rejoicing in its diversity, and, ultimately, for a world healed and reconciled in the eternal banquet of the saints in heaven."

The service was attended by Humza Yousaf, Scotland's newly elected Muslim first minister, and included a New Testament reading by British premier Rishi Sunak, a practicing Hindu, as well as the presentation of regalia by senior representatives of Judaism, Islam, Hinduism and Sikhism.

The procession into the Abbey included a new Cross of Wales, incorporating fragments of the Cross of Christ donated by Pope Francis, and a book of Latin gospels used in a sixth-century conversion mission to England, and was joined by various Christian denominations, as well as Bahai, Jain, Zoroastrian, Buddhist, Sikh, Hindu, Muslim and Jewish leaders.

In his coronation homily, Archbishop Welby said Jesus Christ had created "the unchangeable law of good authority — that with the privilege of power comes the duty to serve," adding that the new king had been given, through anointment, "what no ruler can ever attain through will, or politics, or war or tyranny."

"Christ announced a kingdom in which the poor and oppressed are freed from the chains of injustice, in which the blind see, and the bruised and broken-hearted are healed," the Protestant archbishop said. "That kingdom sets the aims and means of all righteous government, all authority. For Jesus does not grasp power or hold onto status."

Meanwhile, in an online commentary, Cardinal Nichols paid tribute to the coronation service's "profoundly Christian nature," adding that the significant presence of Catholic leaders was "the fruit of decades of ecumenical relations."

"The presence of other Christian leaders and leaders of different faith communities speaks to the king's commitment to maintaining the way of life of this country, with its openness to all faiths, permitting the free expression of these faiths, and joined to the nation's Christian roots," Cardinal Nichols said.

"It's symbolic of the whole ceremony because it respects our history, builds on our history and complements the history," he said.

Tributes were paid to the new king and queen at a May 7 concert, attended by the royal family and 20,000 members of the public at Windsor Castle, near London, which featured international stars.

British media reported controversy over the arrest of several dozen anti-monarchy protesters during the May 6 ceremonies under new public order laws.
-